The field of Business Analytics is expanding following consistent data flow generated through user interactions and customer behaviour. As the volume of information grows, so does the challenge to utilise it. Segmentation of such an extensive, unstructured database is necessary to reap value from it for its implementation in Business Analytics which is how Cluster Analysis works as an effective tool. 
Cluster Analysis is a significant aspect of Business Analytics with its powerful, machine learning methods of creating clusters of information to identify patterns and work on without any interruption from operating entities. Metric-based statistics created out of Cluster Analysis can effectively help businesses expand by working on the retrieved results and obtaining information to proceed towards any possible improvement required by the company. Uniform management through accurate, fact-backed reports can be highly beneficial for companies and organisations. 
Learn Business Analytics Courses online from the World's top Universities. Earn Masters, Executive PGP, or Advanced Certificate Programs to fast-track your career.
Explore our Business Analytics Programs from World's Top Universities
Let's find out more about Cluster Analysis and its role in Business Analytics.
What is Cluster Analysis?
Cluster Analysis is a widespread tool in Business Analytics that uses data mining techniques to segment various smaller groups containing similar characteristics and features. The method works through many datasets and analyses features with the most common aspects, curating them together in smaller groups for easier access. Whether a group of customers, buying habits, product preferences and more, Cluster Analysis notes these and follows the trend to keep future objects in the same group further.
Business Analysis plays around with large data sets to obtain valuable insights for accurate implementation of obtained data reports. On the other hand, cluster Analysis makes the entire process possible with clustering methods that group relevant objects and help analysts make informed decisions by reading the right trends and patterns. Creating these homogenous groups also enables analysts to save time, effort and money on other forms of data mining that are hardly as competent as Cluster Analysis.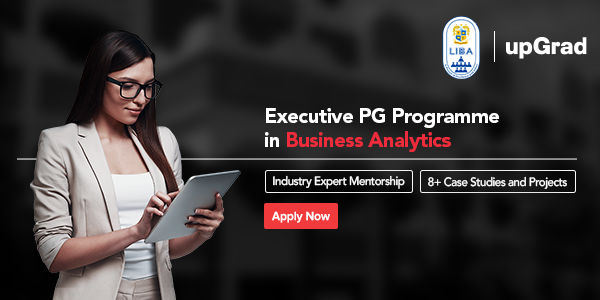 Features of Cluster Analysis
Several features of Cluster Analysis make it different from other analysis tools. Here are some of the features of Cluster Analysis. 
Cluster Analysis is undirected, which means the resultant subgroups after analysis are not based on certain parameters. Although these groups are homogenous, there is no particular formula to form these groups. 

Clustering works with analysing datasets exhibiting similar functions and specific behaviours which cannot be followed in drastically distinct variables. For instance, the success of a marketing campaign can be gauged using the number of people opening the marketing email, and only the variable depicting this characteristic would be considered during clustering. 

Clustering can find hidden patterns and data while running its process through the database. Clusters don't target any variable but find hidden patterns and segment accordingly. 
Types of Cluster Analysis
The machine learning algorithm further follows different types to carry out precise processes in Business Analytics. Here are various types of Cluster Analysis examples used in structuring different data structures:
Hard Clustering
The Hard Cluster grouping method ensures that each data variable is contained in only one cluster, which means hard-core datasets classification must be maintained to classify data items accordingly. One famous algorithm used in the Hard Clustering type of Cluster Analysis is K-Means.
Soft Clustering
Soft clustering is not as rigid as Hard Clustering and enables data variables to be grouped in a manner that the item can exist simultaneously in multiple clusters. The Fuzzy Clustering algorithm is a frequently used algorithm that belongs to the Soft Clustering group.   
Application of Cluster Analysis
Cluster Analysis is a significant part of Business Analytics, helping it conclude data mining, identification and creating statistical models for well-informed business decisions. This data mining technique helps navigate diverse domains and retrieve valuable insights from tons of unstructured data. Let's find out some of its applications. 
Data Science is one of the most significant users of Cluster Analysis, with the process being used on a vast scale. The data mining tool delivers precision by analysing qualitative and quantitative aspects of the database to segment it accordingly. 
Businesses dealing with the marketing section extensively use Cluster Analysis for market segmentation to create better strategies and marketing tactics based on the consumer section. Clustering works with customer attributes and segments homogeneous ones for an improved reach and performance. 
Cluster Analysis also understands social media concepts, their reach, conversion rate and profitability level it promotes through its advertising methods. In addition, social structures running on such platforms are also being studied using cluster analysis in data mining technique.
Image Segmentation is an emerging method, growing with the help of Cluster Analysis to segment an image and segregate similar points of the image with homogenous characteristics—clustering parts of the image data set into different groups for close analysation. 
The process of collaborative filtering is carried out using Cluster Analysis, which is the practice to use a customer's historical data to extend recommendations and offers based on the same data. The concept relies on clustering to curate a group of homogenous items based on past searches on any device. The process runs as a recommender system every time the relevant application runs. 
When to use Cluster Analysis?
Cluster Analysis is primarily used for data segmentation, but its usage to find anomalies is common among entities, aiming to map out inconsistencies in systems and detect frauds. Any transaction that goes out of homogenous clustered groups is suspect. Analysts aiming to simplify large databases into small, consumable data sets can also use Cluster Analysis to implement the process and enable users to work on smaller datasets with various other techniques. Cluster Analysis is a versatile option helping Business Analysts to perform data analysis with accuracy and precision.
Business Analytics Certification for Better Opportunities
Following the bright future and scope of Business Analytics in the industry, learners are seeking well-curated courses to learn more about the field while strengthening their resumes. If you are looking to add similar credentials, then upGrad's Executive Management Programme in Strategic Innovation, Digital Transformation and Business Analytics is the right course to explore!
The dynamic course with 300+ hours of learning has a detailed curriculum exclusively created to deliver in-demand skills of the business analytics industry. Created under the guidance of faculty experts and industry leaders, the course equips learners with data-driven knowledge of how to keep up with the fast-paced business world. Along with the detailed course structure, the platform extends added benefits, including career defiance, mentorship, peer-to-peer learning and flexible learning time for working professionals. Check out upGrad to learn more about this course and many more!
Read our Other Articles Related to Business Analytics
Conclusion
Cluster Analysis identifies homogenous points and segments the same in a cluster to simplify the structuring process for other analysts. It is a powerful tool for the technological world, capturing patterns in systems and deploying them for smooth Business Analytics. It improves time management, decision making, and profitability with accuracy and attracts countless business opportunities to thrive. 
Operations from relatively all domains can benefit from Cluster Analysis. Therefore, Business Analysts are recommended to learn and maintain cluster algorithm practices and apply them to real-world business scenarios.
Give an example of Cluster Analysis.
Cluster Analysis can help strengthen marketing tactics with retrieved feedback. Clustering can keep account of different campaigns receiving hits and engagement and compare with related points to understand which performed better. This allows marketers to improve their branding and marketing strategies.
Why is Clustering used?
Clustering or Cluster Analysis work with large datasets to segment relevant data points together for easy access and a simplified analysing process for data analysts. It is an unsupervised process working through machine learning and requires no human intervention to accomplish the segmentation task. To use the available dataset, clustering is necessary to divide it into related subdivisions.
Is Cluster Analysis important in Business Analytics?
Yes. Cluster Analysis is a crucial part of Business Analytics, working as a subsegment to mine through mounds of unstructured data to evaluate it and extract valuable insights. In addition, business analytics works with tons of data related to any company, which can be used to create informative reports and enhance business operations.
Prepare for a Career of the Future