Which is the best Best Ethereum Wallet? 
There are many Ethereum Wallets we have listed down a few which I feel are one of the best Ethereum wallets In this article, we'll find the answer to this question by discussing the highlights of all the prominent Ethereum wallets. Let's get started.
Learn 
Online Software Courses
 from the World's top Universities. Earn Executive PG Programs, Advanced Certificate Programs or Masters Programs to fast-track your career.
Some of the Best Ethereum Wallets are:
1. Trezor One
Trezor is the oldest Bitcoin hardware wallet. It is a product of SatoshiLabs and has a straightforward interface. In terms of security, Trezor is quite advanced as its PIN code never leaves the wallet. This means even if you connect it with a compromised computer, you won't face the risk of compromising your wallet. Some argue it's the best Ethereum wallet in the market. 
The primary highlight of Trezor One is its security. Its PIN code system ensures that brute-force entering is impossible. When you enter the PIN code incorrectly, it increases the waiting time by a power of two. For example, it'll take 17 years to make 30 guesses. 
Whenever you connect your wallet to your computer, it'll ask you to enter the PIN. Trezor generates a random PIN code every time, and it'll display one when you connect it to the computer. After entering the PIN, you'd have to enter the passphrase, which only you're aware of. 
Trezor One supports multiple cryptocurrencies (more than a thousand, actually) such as Litecoin, Ethereum, Bitcoin, Dash, Ethereum Classic, etc. 
However, Trezor doesn't support Ripple, Monero, Cardano, and Tezos. It is compatible with Mac OS X, Windows, and Linux. 
Read: How To Become A Blockchain Developer – A Beginners Guide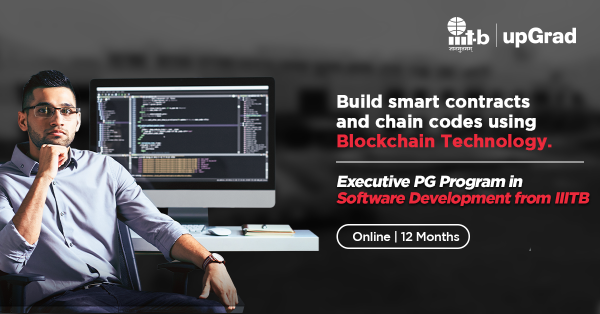 2. Metamask
If you don't know much about the Ethereum network, you should go with this option. Metamask is a software that you can download as a Chrome extension too! Your Ethereum wallet remains available on your browser with Metamask, and if you're a developer, you can interact with Ethereum test networks through it as well. 
Metamask provides an abstraction to its users, thus lowering the entry barrier for many people interested in Ethereum. With Metamask, you can access Ethereum dApps through your browser. Apart from that, you can easily switch between the leading network and a test network too. 
Your private keys have password encryption with Metamask and remain stored on your machine to export whenever you require. Another highlight of this wallet is you don't have to download a full Ethereum node to use it. With Metamask, you can manage multiple wallets from one place. However, you should know that it's not as secure as a hardware wallet or a paper one. 
Check out: Blockchain Developer Salary in India
3. Ledger Nano S
Probably the most popular hardware wallet, Ledger Nano S certainly deserves a place in this list. A hardware wallet lets you store your private keys in a physical device. As a key is everything in cryptocurrency, where you store them is crucial, and hardware wallets are widely popular. 
All the cryptocurrencies store in the wallet offline, so there's no risk of hacking. If you're not a programmer or a tech-savvy person, using a hardware wallet would be the best to ensure the security of your cryptocurrency. The OS of Ledger Nano S is BOLOS, which its developers integrate into a secure chip. Some consider this as the best ethereum wallet in the market. 
The main highlight of this wallet is its security. As it's a hardware wallet, there's no risk of hacking or technical loss. When you start the device, you'll have to enter a PIN code, and you must remember that to connect your device. 
They provide you with a recovery sheet that you'd have to keep safe in case you forget your PIN. 
Ledger Nano S supports over 1000 coins, including Eos, Bitcoin, Cardano, Dash, Dogecoin, Litecoin, Ethereum, and many more. It's very lightweight, so carrying it around isn't very difficult either. 
Another additional advantage is that you can run third-party apps on this wallet too. Using it doesn't require any technical proficiency, so even if you're a beginner, you wouldn't have any difficulty in using this wallet. 
4. Exodus
If you're a beginner and haven't used an Ethereum wallet before, Exodus is the right choice. It is a new entrant in the market and has multiple features to make it stand out. It is compatible with Linux, Mac OS, as well as Windows. Exodus has a mobile app, too, to download it on your smartphone and use it whenever and wherever you want. 
You can trade between altcoins and bitcoin in its wallet as well, thanks to its shapeshift exchange. Another additional highlight of this wallet is it syncs with your Trezor portfolio. This means you can avail of the advantages of a hardware wallet and a digital one with Exodus.  
The main highlight of this wallet is its built-in exchange. Its easy-to-use interface allows you to exchange cryptocurrencies quickly in just a few taps. The desktop version shows you the crypto and fiat values of the coins you will get through your trade and the spread of your deal. 
Apart from ShapeShift, Exodus has multiple other exchange partners, so you get numerous assets to trade-in. Having multiple exchange partners allows Exodus to be more robust and fast in providing services to its customers. You can trade around 100 cryptocurrencies in its exchange, including Golem, Ethereum, FunFair, Bitcoin, Litecoin, and many others. 
One of the most important factors to consider while looking for the best Ethereum wallet is security. In that area, Exodus is a little behind because they don't offer two-factor authentication yet.
Other than that, Exodus offers many features that make it a secure and reliable option. For example, your data remains stored with you in your computer's hard drive. This means you always have control over your keys and data. They don't store any personal details of their customers, including their email IDs. 
You can use smart contracts to send and receive funds in Exodus as well. 
Learn about: 10 Most Used Blockchain tools
5. Mist
The people who created Ethereum built this wallet, and it's the official Ethereum wallet in the market. Also, considered as one of the best ethereum wallet. However, you need to be familiar with blockchain before you use Mist. That's because it is a little complicated to use. 
It is open-source so that you can use it for free. However, to use Mist, you'll have to install the full node of Ethereum, which is more than 1 TB in size in your device. After you complete the download, you'll have the entire Ethereum blockchain. 
Mist's developers have integrated it with ShapeShift, which is a prominent benefit. You can easily buy ETH through fiat currency or BTC with this wallet. However, it has several drawbacks. 
For example, it is only available as a desktop wallet, and because it syncs with the blockchain, it takes a lot of time to load. Another drawback is it only supports ERC20 and ETH.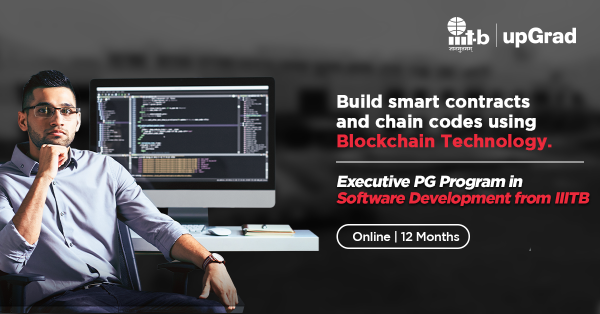 Also Read: Blockchain Project Ideas
Conclusion
Every Ethereum wallet we discussed in this article has its pros and cons. While Ledger Nano S is a robust and secure hardware wallet, Mist is open-source. Similarly, Exodus is beginner-friendly and is compatible with multiple devices, and it isn't as safe as Trezor One. 
In the end, the best Ethereum wallet depends on your preferences and requirements. 
If you want to learn more about blockchain and Ethereum, you should head to our blog.
There is a rise in careers in blockchain technology and blockchain has tremendously changed the very face of the technology industry forever. If you're interested to become a blockchain developer and build smart contracts and chain codes, checkout IIIT-B & upGrad's Advanced  Certificate in Blockchain Technology.
Become a Blockchain Developer