In this rapidly growing digital age, data analytics and data science have gotten integrated into our common vocabulary. Global businesses and institutions are adopting a digital-first approach, and the effect trickles down to every sphere of our lives. Finance, healthcare, education, retail, and every sector that comprises our daily activities are undergoing the digital transformation. Children around the world are growing up with computers and programming languages. The present generation has already earned the moniker of "digital native." In a nutshell, our world is digital now.
In this digital day and age, data is the new oil for enterprises to gather, manipulate, comprehend, and leverage to strengthen business performance and grow in the racing market. Huge volumes of data are processed daily to understand existing trends and strategize favorable outcomes. But who deals with this data to make the most out of it? This is where data scientists and data analysts, two of the most popular job roles in the digital world, play a pivotal role.
Data science and data analytics are two terms often used interchangeably. But there are some key points of difference between the two, and knowing this could help one determine the best career choice for them. This article covers the basis of this discussion and provides an overview of what a career in data science entails. 
Data Science vs Data Analytics — Conceptual Difference
The primary difference between data science and data analytics lies in the immediacy of action. A simplistic way to explain this is to say that while data analytics tackles present problems, data science preemptively deals with problems that may arise in the future. Data analytics specifically seeks to uncover the answers to existing business decision-making questions by analyzing datasets. The primary purpose of data analytics is to verify a hypothesis made based on existing data information. On the other hand, data science takes a broader approach in that it processes data to discover and answer new questions to advance innovation. It tries to build connections, and ascertain trends and future outcomes based on current information. 
Data science is a multidisciplinary field that combines various specializations, including algorithm development, data interpretation, and predictive modeling to solve complex business problems. On the other hand, data analytics is more concentrated in that it uses a few specific branches of statistical analysis.
Data Analyst vs Data Scientist
The answer to the data analyst vs. data scientist question lies in understanding the variable skill sets required to perform each specialization.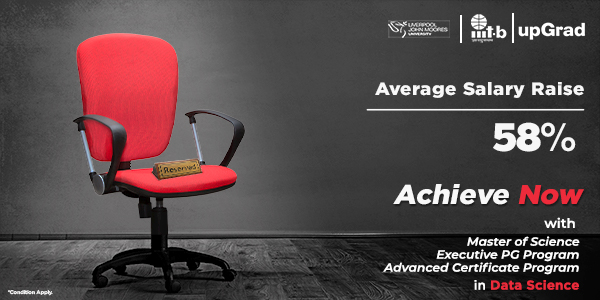 | | | |
| --- | --- | --- |
| | Data Analytics | Data Science |
| Foundational knowledge | Requires knowledge of intermediate statistics. | Requires knowledge of math, advanced statistics, machine learning, programming, and predictive modeling. |
| Software skills | Proficiency in analysis tools, like Excel and SQL databases. Plus, experience with BI tools such as Power BI is valuable. | Proficiency with big data tools like Hadoop and Spark and have experience in SQL and NoSQL databases like Cassandra. Furthermore, many data scientists are adept at using data visualization tools such as Tableau and QlikView. |
| Programming language | While advanced programming language knowledge is not required, knowledge of stats tools such as Python, R, or SAS is valuable. | Dexterity in programming languages like Python, R, and Java, which is common in their daily routine. |
| Educational background | It is not compulsory to have an engineering background. Rather, a background in statistics, modeling, analytics, or related fields goes a long way.  | Usually have an educational background in computer science, computer engineering, data engineering, or related fields. |
Data analysts are hired by businesses to perform essential and regular tasks such as: 
Exploratory data analysis

Data cleansing

Pattern recognition and statistical analysis

Development of visualizations and KPIs 
On the other hand, data scientists perform such duties as: 
Processing and verifying data integrity

Filtering data to arrive at key business insights using machine learning techniques and complex algorithms

Identifying data trends to predict and guide favorable outcomes for the future
Data Science Careers
A career in data science is extremely rewarding in terms of salary packages, growth potential and stability. Leading employment site, Indeed, reports that the average base salary of a data scientist in 2021 is $113,821 USD per annum which makes it one of the highest-paying job roles in the US market. A data science role comes with the opportunity to solve complex, real-world problems regularly and find insights to promote the growth of an enterprise. Businesses depend greatly on data scientists and engineers to stabilize their position in the market, and thus, data science roles command respect and guarantee job satisfaction. Moreover, in a world increasingly embracing automation, data scientists enjoy freedom from this particular risk as they are the brains behind automation and innovation.
Top global companies look for several attributes in data science candidates, including educational background, work experience and specializations. In addition, comprehensive knowledge of the latest industry innovations and trends and soft skills (leadership and problem-solving skills) act as an added bonus in a candidate's resume.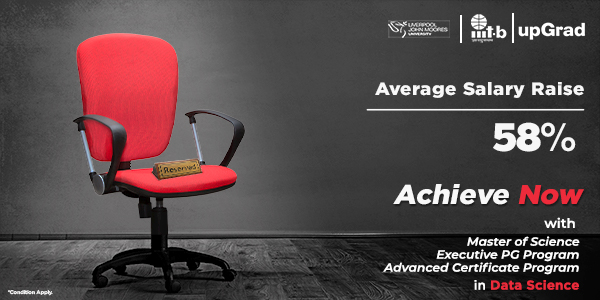 The Way Forward
As the demand for data scientists increases across the world, the competition becomes more and more cutthroat. Recruiters demand to see tangible proof of your technical skills and business decision-making capability. So how can one gain an edge over other candidates when presenting for a data science job interview? 
An excellent place to start is by completing a professional certificate program in data science and business analytics from upGrad.  This eight-month online program — which is in conjunction with the University of Maryland, US an institute of global repute — trains working professionals to master real-world applications of data science and develop key business outlooks. The program is supported by exclusive features such as sessions with industry mentors, CV and GitHub profile building sessions and access to tools such as Tableau, Excel, and Python.
Learn Data Science Courses online at upGrad
upGrad holds a strong reputation of having a learner base spanning 85+ countries, 40,000+ paid learners globally, and 500,000+ working professionals. Its industry-focused programs take a holistic approach to education, combining classroom teaching with extensive hands-on learning experiences and a case-based pedagogy. As a result, the students enrolling in the data science certification program will emerge as future-ready managers who can face any challenge head-on.
Conclusion
It is safe to say that data science is one of the most impactful digital sectors in the world today. The job market for data science is also one of the most lucrative. If you are looking to jump on the bandwagon, then there is no better time than now! The demand for data science experts will only scale higher soon.
Is data science easy to learn?
There is no doubt that data science is a highly technical field that often presents a steep learning curve. Having said that, it is also important to remember that data science stands on some fundamental principles and applications. Mastery of the basics is sure to make the vast world of data science more palatable to any student.
What are the eligibility criteria for upGrad's course?
The minimum eligibility criteria for the course is a Bachelor's degree with a minimum of 50% marks in graduation. Female learners are required to have a 40% minimum of passing marks. Additionally, one year of work experience is required at minimum. Applicants must have studied mathematics at the higher secondary, grad or post-grad level.
What skills will I learn in the program?
upGrad's professional certificate program in data science for business decision-making is a comprehensive program that teaches business problem-solving, basics of statistics and machine learning, and data science strategizing. This course is the first step to advance career prospects as data analysts, data managers, data science leaders, and business managers in data-driven organizations.