Why do some businesses grow bigger than anyone's imagination while some fail to break even? At the crux of a business's growth is its ability to make intelligent, well-timed, and market-oriented actions. 
Business Impact Analysis (BIA) is essentially an ongoing process of planning for the consequences of business decisions and dealing with their cost. In simple terms, it is a system of risk mitigation. To be more specific, it's a way developed by companies to predict the consequences of a disruption of a business process by collecting relevant data and information used in creating recovery plans in the case of an emergency or a sudden fall.
Some business impacts mitigated with BIA are customer dissatisfaction or loss, regulatory fines, utility outages, employee dissatisfaction or absenteeism, supply chain interruptions, loss of IT assets, etc. Think back to the last time any well-known online communication service or networking site faced a server crash. The website or application may have been down for several hours before resuming functionalities. That is BIA at play.
Here is another business impact analysis example. In the wake of a customer experience disaster, a business may increase marketing expenditure. The BIA process of the organization will assess the impact of the disaster over time and help establish the recovery marketing strategy as well as outline the requirements for resources, time, and spend.
BIA comprehensively analyses various aspects of such disruptions like the timescale, the intensity, contributing factors, and impact of vital products and services. 
For What Business Impact Analysis used? 
To understand what a BIA is used for, it is important to know what BIA's results are. The outcomes of a BIA are: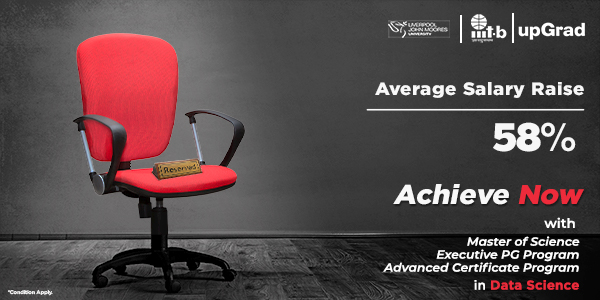 Mapping different types of impact and risk assessment. 

Assessing impacts that build as a process develops.

Identifying the MTPD – Maximum Tolerable Period of Disruption – to assess the point in time when different impacts become intolerable to the organization's growth.

Establishing RTO – Recovery Time Objective – to resume impacted processes in an optimal timeframe.

Developing strategies for response and resumption of processes.
BIA is critical for long-term business continuity, ensuring the smooth functioning of a business against market or process-triggered disruptions. 
The purpose of BIA can be broken down into the following points:
Confirmation of Business Continuity 
BIA identifies activities and resources necessary to deliver the organization's most critical services and products break-free. By assessing this delivery system, BIA may uncover activities that weren't planned initially or currently do not contribute.
Identification of Legal, Regulatory, and Contractual Obligations
BIA enables an organization to develop a thorough understanding of obligations which further helps in creating a precise business continuity plan.
Tracks Business Continuity Expenditure
BIA helps businesses understand the financial impacts of processes and disruptions, enabling them to develop and implement budget-optimal and spend-justified business continuity strategies.
Collect Data for Preliminary Plan Context
 As BIA is a continuous process, it regularly collects data such as existing controls, staffing requirements, contact information, etc., that helps businesses plan continuity strategies in advance. This information provides the professionals responsible for implementing such procedures with the necessary context and, thus, a starting point.
Learn data science courses online from the World's top Universities. Earn Executive PG Programs, Advanced Certificate Programs, or Masters Programs to fast-track your career.
How does BIA work? 
BIA works similarly for most organizations, although specific tools and mitigation systems can differ. BIA identifies various scenarios that can potentially cause a business to incur a loss by collecting and processing relevant data. These scenarios are then explored thoroughly to assess potential risks best. With the help of this analysis, business owners can design a recovery plan and mitigation and preventive strategies.
The steps involved in BIA are as follows:
Identifying the right strategies, resources, activities, departments, and participants to fit the best BIA process.

Aligning management and leadership on the above.

Scheduling and conducting BIA interviews with identified departments and subject matter experts. (This is the data collection phase.)

Researching business units.

Developing and documenting department-level BIA reports.

Complete regular BIA and risk assessment summaries. 

Create recovery strategies.
Challenges to Business Impact Analysis
As important as it is to any business, BIA also comes with its fair share of challenges. Some of them are as follows:
Business Impact Analysis can take up time as it is a long-drawn process that is often added to an already packed work week. 

Usually, management and leadership have vastly different and conflicting ideas of the achievability and feasibility of methods. 

BIA must constantly evolve with the growing needs and visions of the business. 

BIA can be an extremely data-heavy process, and sifting through volumes of collected data can be tedious. 

Sometimes, BIA may spend a lot of time gathering data from the wrong sources, which leads to setbacks in the process. 
Who performs Business Impact Analysis for organizations? 
Business Impact Analysis is a core area to ensure successful growth. In today's cut-throat environment, businesses worldwide are increasingly giving more importance to BIA as a preemptive system to ensure a smooth-flowing process with the optimum use of resources and time.
BIA, in itself, is a high-level niche that requires expertise and holistic knowledge of business administration and data analysis. Because of its skeletal importance to businesses, organizations hire specialized professionals to conduct BIA. Such professionals are called Business Continuity Managers or Business Analysts. Business analysts are extremely valuable because of their functional training in business analysis techniques and tools. 
According to Indeed, business Impact Analyst is increasingly becoming a lucrative job opportunity with an average annual income ranging from USD 74,244 to USD 127,064. The profession has great potential for continued growth. Moreover, the BIA space too is witnessing pathbreaking innovation with BIA tools and resources being developed at an accelerated rate in the market.
How to become a Business Impact Analyst?
Given its demand and importance, having a BIA specialization is a step towards improving one's career prospects. If you are interested in this line of work, then upGrad offers excellent advanced certification courses in BIA that could be the necessary step for you to boost your career. 
To be a BIA expert, you need to have a comprehensive understanding of business analysis and a fair grasp of the top data analysis tools in the market. upGrad's Certificate in Business Analytics course provides the student with a fundamental understanding of leveraging data to improve business performance, strategy development and deployment, and immediate decision making.
This course is offered upGrad, this course is beneficial to master the fundamentals of working with data, understanding data analysis tools such as Tableau, R, and Mircosoft Access, and developing oversight of the latest industry trends.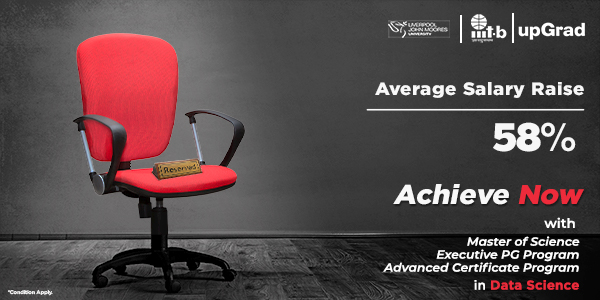 If you are a fresher looking to upskill yourself before entering the job market, you could consider the shorter Business Analytics Certification program. This course is tailor-made for new graduates aspiring for management, IT, marketing, and sales roles and is beneficial if you want to gravitate towards a career in Business and Data analysis. The top skills taught in this course are statistics and optimization, predictive modelling, business problem solving, and impact analysis. 
upGrad's courses are comprehensive and adapted to suit the requirements of working professionals seeking to grow both in individual and professional capacities. 
The Way Forward
A career in BIA is a long-term profitable career path that guarantees growth and stability. No matter the state of the economy, BIA continually remains integral to the development of any business. As such, it is wise to build an aptitude in business impact analysis. 
Certification in Business Analytics provides a candidate with the winning edge over competitors. It ensures absorption into managerial and analyst roles, which are often the most prestigious and high-salaried. If you are an IT or a business professional looking for a career upgrade, then a specialization in business impact analysis is the perfect pathway for you!
How often are business impact analyses performed?
As per industry standards, businesses perform BIA on an annual to semi-annual basis. The timeline for a BIA is usually determined based on the speed at which a business is projected to grow and evolve. If a company experiences significant changes in the scope of departments, leadership, strategy, etc., regularly, it is advisable to perform BIA on a more frequent basis.
Who is involved in the BIA?
Different participants are required at different stages of a BIA. Participants who play a role throughout the process are mainly the Top Management and Leadership, Business Continuity Steering Committees, and Program Managers. Department leaders and subject matter experts are crucial during the data collection stage. Finally, the BIA and risk assessment summary reports are typically developed and presented by the Program Manager, who then develops recovery strategies with business continuity teams.
Is software knowledge required for a career in BIA?
Knowledge of data analysis software such a Tableau is a plus when it comes to seeking a career in BIA. The world is increasingly shifting towards digitization, and it is only logical for a data-heavy process like BIA to rely on digital tools and resources.
Plan Your Management Career Today