Technology has always been considered a two-edged sword, creating problems as well as opportunities. Since man mastered the use of fire, which according to myth was stolen from the gods; the progress of the mankind is synonymous with innovative technologies and inventions. The power of technology as a tool for transforming learning is tremendous. Technology is the tool that has an affirmative role to play in advancing relationships between educators and students.
Best Online Digital Marketing Courses
New Technology in Education
"Gone are the days where students are expected to sit quietly at their desks. Educational technology is succeeding in making learning collaborative and interactive. Augmented, virtual, and mixed reality are examples of transformative technology that enhance teacher instruction while simultaneously creating immersive lessons that are fun and engaging for the student.  Virtual reality has the capability of bringing the outside world into the classroom and vice versa."
– Daniel Newman, CMO, Exploring all things Digital transformation
Education is undoubtedly the most powerful tool to move forward young people and society at large. Ironically, for decades education has resisted the penetration of technology. However, the digital revolution has made silent inroads into the realm and digital education is all poised to transform the industry. To realize its full potential, our educators should be active collaborators in learning, seeking new knowledge and constantly acquiring new skills alongside their students.
Top Digital Marketing Skills
Learn digital marketing courses online from the World's top Universities. Earn Masters, Executive PGP, or Advanced Certificate Programs to fast-track your career.
They need to use technology effectively so as to inculcate interest in the learners as well. As John King, U.S. Secretary of Education, said, "One of the most important aspects of technology in education is its ability to level the field of opportunity for students." Schools and universities are now in the throes of revolution and are amazingly quick in adapting these new technologies as an opportunity to develop teaching methods to resonate with students at the technology level.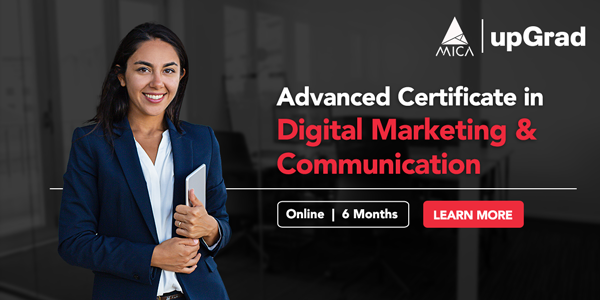 7 Jobs That Didn't Exist But Are Hot Right Now
Digital Marketing Free courses to Learn
From Smart Boards to AR-VR
Projectors, VCD, DVD players and eLearning system have been in place for more than two decades now. Smart Boards and Smart Desks are being introduced, since the past few years, to allow more connectivity and interaction between students, teacher and lesson plans.
Futuristic technologies like AR (Augmented Reality) VR (Virtual Reality) and MR (Mixed Reality) are examples of game-changing technologies with huge potential application in the sphere of education. AR technology has the power to overlay virtual graphics and integrate them into a real-world environment for enhanced feel. Virtual reality or VR creates immersive, computer-generated environments. It creates an artificial environment that deeply engages the user with auditory and visual simulations, such that they feel themselves to be in a different world and may forget their immediate surroundings.
Both these technologies have the potential to increase interactivity, visual literacy, immersion, collaboration, and attention to the audience. Using these technologies, a student can be transported to ancient Greece, create their own simulated environments using pictures in a specified format, while the teachers can control their movements and pinpoint to the objects in virtual spaces.
Knowledge Transfer through Digital Mediums
Computers, smartphones, cameras, interactive whiteboards, and other digital tools have improved the rate and accuracy of knowledge transfer in the education industry. Smart educators are using these mediums to reciprocate, amend, and instantly circulate the programme curriculum and syllabi across the world. This also drastically brings down the cost and improves efficiency, while also getting rewards for not harming the nature through the reckless use of paper.


The other benefit of such channelization of subject-related topics online is that it catches the attention of students. Nowadays, students love exploring on laptops and learning online.
Thanks to these visual-based methods, the pedagogy has shifted to practicals and project works rather than simply learning from textbooks. With the rise of new educational technology, even teachers have transformed their teaching methods, their instruction, assessments, and even the physical makeup of their classrooms.  
Student's attention is thus captured in myriad innovative ways that are easy, interactive and fun. Indeed, digital technology and high-speed communications have transformed everything from the way students learn and interact with content to their entertainment and social activities.
Also, administrative processes- streamlining, managing the curriculum and communication with parents can be enhanced through the adoption of new digital tools. Schools can in fact boost performance while also reducing costs.
Google Chromebook & Google Classroom
Chromebook, in this context, is a new variety of laptop, developed exclusively by Google. It has its own OS, operating system. Designed to be operated when connected with the internet, most of its applications and documents are stored in the cloud.
Google Classroom is another free service for schools, non-profits, and anyone with a personal Google account. Both learners and instructors connect—inside and outside of schools using this tool to share assignments, paperless sharing to save time, paper, and helps to stay organized. Communication becomes easy and assignments can be distributed conveniently as well.
Furthermore, with the introduction of Learning Management Systems, teachers have access to tools that help them to assign, monitor, and evaluate coursework remotely. Moodle is an open-source Learning Management System that is available for free. Schoology is a management system widely used in western schools, for higher education institutions, and corporations that allow users to create, manage and share content and resources.
New-age schools/colleges are being structured to undertake digital initiatives as they seek to improve their student, teacher and parent experiences. New role for a teacher is more of a guide and a facilitator. With the proliferation of online learning and e-learning tools, many schools have introduced the concept of blended learning into every course curriculum. Blended learning allows students to have more control over what they choose to learn, at their own speed and time. Hence, classroom time is utilized for group discussion and advanced problem-solving.
"Educators must be able to develop and enact rigorous, relevant instructional methods and formats while using digital tools effectively to underpin their instruction,"
–Eric Sheninger, globally recognized author, speaker and educator.
upGrad's Exclusive Digital Marketing Webinar for you –
Webinar with Q&A Session on Digital Marketing
The Future Ahead with Edtech Market
2016 was the year when immersive technologies took off, 2018 will be the year when we shall see them go mainstream. With current investments of over $9.5 billion, edtech industry is on a digital trajectory. While all the trends may not manifest in this year, we see the groundwork being laid for the future in 2018 itself.
This widespread use of technology in education can transform learning so that it not only prepares them to excel in academic life but also endows them with essential digital age skills to be better prepared for the jobs of tomorrow. Thus, analyzing recent trends, it can be easily predicted that the education industry will make more rapid progress with wisely integrating technology to support multiple education goals. They are eternally intertwined with successful teaching and learning experiences.
What educational institutions must do on a war footing is to upgrade their IT infrastructure and classroom technology. They will have to start partnering with technology companies to have a re-look at their curriculum and teaching methods. Now is the time for educational institutions to do their homework well, else they might be the ones ending up last in class.
6 Things You can Learn from Maggi!
Yet, technology is not the magic cloak to turn pupils into superheroes and schools will continue to need first-rate teachers and related services to produce new generation kids who are adept in using technology to further their career.
– The blog is presented by Sharda University.
Popular Digital Marketing Blogs
Featured Programs for you – Advanced Certificate in Digital Branding & Advertising from MICA
Was the involvement of technology in education necessary?
Technology turns at a fast pace and is second to none when it comes to capriciousness. Education since its beginning in the formal mode has always seen a teacher standing before students with a book in hand, a blackboard behind him, and lecturing the pupils. The scene was the same a few years back, books just happened to be replaced by laptops or tablets. Knowledge, which led to such evolution being conferred in the same manner, won't be apposite. Keeping up with changes is no more optional, but imperative. Thereby comes the need for technology to make education finer in terms of quality and accessibility.
Why is it challenging to accept the technology?
Not every person is adept at adaptability. Few resist change while for a few, the change doesn't reach them. Newly ushered technological changes are promising but their cost is not pleasing. The path for tech changes to reach the apt target at an apt price takes time, as was seen when immersive educational technologies took off in 2016 but landed in the market only in 2018. The implementation and use of various Ed-tech platforms and their services are not digestible by many, creating a barrier. Challenges are inescapable, so facing them head-on is the only option. Maybe this is why the Indian Ed-tech market is expected to reach USD 3.5 billion soon.
What are the major changes that technology has brought to education?
To start with, the blackboards which were put back by smart boards and the projected screen are soon going to be taken over by Augmented Reality, Virtual Reality, and Mixed Reality. The sharing of notes, which were once handwritten and physically provided by teachers, is now shared through links of channels on different platforms. Development of devices just to attend classes and take the benefit of the convenience technology offers, and many more which can't be itemised here.
Confused about your Career Path?
Find details about the PG Certification Course in Digital Marketing from MICA & upGrad

Learn More