Social media has become an essential part of our day-to-day life. It can play an important role not only in making friends but also in searching for a suitable job and building a successful career. If you use social media for your career, then very soon, you will find a suitable job for yourself. Here, we are going to discuss how you can use social media to boost your career.
Social media has become an important part of everyone's life. It is a massive tool to reach a broader range of people. Organizations understand the importance of social media and thus use it to spread their message, interact with their users and, most importantly, create a brand value for themselves that helps scalability and differentiation from the competition.
There are various opportunities available in the field of social media. Young professionals can use these opportunities to gain better experience, thus allowing them to succeed in their careers.
There are various job opportunities available in the field of social media, such as community manager, PR manager, content creator, content manager, brand manager, digital media creator, social media analyst, social media strategist, social media manager, and social media marketing coordinator.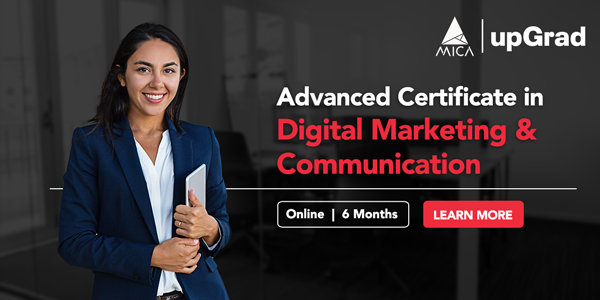 Social media is considered a high-paying career; on average, the social media manager procures a salary of 4.6 lakhs per annum. The average salary ranges from 1.8 lakhs per annum to 10.1 lakhs per annum (Source). The salary bracket varies owing to various factors such as location, experience, skill set, company, etc.
Why Should you Use Social Media?
Earlier, social media was used mostly for recreation. Nowadays, social media has become a critical part of everyone's life. It decides how the work should be done. It helps in several ways, like discovering new trends and ideas, bringing traffic and attention to your profile, building and enhancing your reputation, and connecting with new professionals.
Today, there are millions of profiles, and the platforms are releasing several tools to optimize their performance. You should know how to use them to increase and enhance your social media presence. Social media can help in honing your skills and figuring out the right career option for you.
Social media is highly helpful for various reasons, and organisations use it to scale their business. Also, there are various other reasons for using social media, some of which are listed below-
Reaching out to the target audience.

Building relationships with the user

Analysing the web traffic

Spreading the product or service of the organisation

Creating a brand value

Tracking of competition

Lead generation
How to Use Social Media as a Job Searching Platform?
One can use several existing and popular social media sites to search for jobs like Facebook, LinkedIn, Twitter, and others. These days employers and job seekers are using social media to fulfil candidate and job requirements.
However, before using social media, you should build and enhance your social media presence. Your recruiter can visit the profile and offer job opportunities to you. You should maintain and update your profile in an appropriate manner.
If we take the example of your LinkedIn profile, your profile should have your latest employment and achievement details. If you are planning to change your job or searching for a new one, then in both cases you should try to remain up-to-date.
Young professionals would be doubtful about "How to use social media in your career?" There are various ways to enhance your social media presence while searching for job opportunities; some of those are mentioned below-
Upload a CV online

Update the profile with work experience, internships, alma mater, volunteer work, awards, recognition, etc.

Customize your search for job opportunities

Enable job alerts

Interact in constructive discussions online

Reach out to new people that are related to your field of interest

Create your brand value online

Post some relatable content online

Be consistent
You can actively use social networks to boost your career: professional, business and also other opportunities which can be explored.
1. Build your Professional Network
Socializing and building relationships can be beneficial for your professional life. You should try to increase your network and meet like-minded individuals. A strong network can help in garnering valuable connections wherever required. If you are doing any job for the first time and need help from experienced professionals, you can easily approach your network and look for help.
Social media and career development go hand in hand; the professionals utilise this opportunity to gain a better advantage the technology. Young professionals can use social media to reach out to new networks across the industry, company, geography, etc.
This gives an opportunity to build a vast and elaborated network that helps me learn through others' experiences and gain a deeper understanding of the industry. People looking to accelerate in their industry can connect with like-minded individuals and build their network. Or, if someone is looking to switch the industry, then also the opportunity is beneficial as they can reach out to connections coming from different backgrounds and gain a better understanding of the industry they wish to work in. Thus, the impact of social media on career choices becomes really huge.
2. Honing your Skills
For any profile or job, your skills can speak for you. You should try to upskill yourself which can help you in the long term. These skills may include leadership skills, communication skills, leadership skills, Java, Photoshop, or Microsoft Office. While earlier we learnt things just through our teachers, siblings or parents, now we can learn anything through these platforms.
YouTube is a trailblazer that has plenty of video content. There are several channels where you can find learning tutorials posted by experts. You can learn popular programming languages, including PHP, Python, JavaScript, and many more. You can subscribe to the channel and learn the skill of your choice.
Apart from YouTube, other media also include blogs and educational video content on Instagram, Facebook, educational websites, etc.
LinkedIn users can look for specific skills and check the skills of the profiles of similar professions. This way, you can check and know which skill you should acquire to become a professional. LinkedIn learning platforms also offer several courses to upskill.
Professionals can also reach out to the posted job description, understand which skills are required in the job, they wish to apply for and if something is lacking in their resume, they can gain those skills and stand a better chance to land a job.
Best Digital Marketing Courses Online
3. Make Informed Career Choices
Some people need guidance from an expert to know what and how they should learn. You can visit some other experts' profiles and choose the right career path for yourself. Make an informed decision for your future career option. To make an informed decision to choose the right career option, you should know and understand what works best for you.
LinkedIn users can browse similar skills profiles and learn what certifications and skills other similar profiles have. You can also learn what degrees people are pursuing of your choice after graduating. LinkedIn jobs search may help you in looking and finding active jobs. In this way, you can make an informed and genuine career choice.
upGrad's Exclusive Digital Marketing Webinar for you –
What's new in Marketing?
4. Showcase your Talent and Skills
The imperative part of utilizing social media is to display and highlight your skills perfectly. In this way, you can demonstrate your abilities and knowledge perfectly. Depending on your skill, you can also take the help of other platforms to display your skills. Blogs, for instance, can be displayed on Tumblr, Medium, or WordPress, while graphic designers can showcase their designs on Pinterest, Snapchat, or Behance.
Programmers or developers use GitHub accounts to display their coding capabilities, and some experienced and expert professionals use Quora to share their knowledge.
Related: Social Media Project Ideas & Topics
In-demand Digital Marketing Skills
5. Stay Updated About Current Technology and Trends
The ultimate and original purpose of being on social media is to stay updated about current happenings all across the globe. If you want to be a knowledgeable and skilled person, this is the best way to know about current trends and happenings. Depending on your skill, you can stay tuned with the appropriate platform to know about advances in your field.
Digital Marketing Free courses to Learn
Conclusion
Social media for a career has enormous potential to shape and kickstart any career. Today, many students and professionals are harnessing the power of social media to explore more possibilities and learn several courses to get familiar with the platform. A point to be noted here is that your profile should be work-appropriate, if it is public.
Nothing should hamper your employment opportunity if your employer lands on your social media profile for any job opportunity. You should also try to stay active and responsive, by joining Facebook and LinkedIn groups. If you wish to explore and become an expert in Digital Marketing, check out MICA and upGrad's Digital Marketing Certificate Program. Become an expert in social media marketing, content marketing, branding, marketing analysis, and PR.
Learn digital marketing courses online from the World's top Universities. Earn Masters, Executive PGP, or Advanced Certificate Programs to fast-track your career.
Popular Digital Marketing Blogs