As a prime proponent of the Digital Revolution, the BFSI industry is rapidly embracing digitalization powered by new-age technologies. Today, banks, financial services, and insurance companies are readily adopting modern tools like Artificial Intelligence, Big Data Analytics, Machine Learning, Internet of Things (IoT), Blockchain, and Robotic Process Automation, to name a few. Major established and reputed firms in the BFSI industry have started experimenting with and exploring the nuances of these disruptive technologies.
The traditional procedures and services that have long been around in the BFSI sector are being fast replaced by innovative tools and processes, simplifying things, and enhancing customer satisfaction. Naturally, this dynamic change in the infrastructure and procedures demands a repositioning and upskilling of the existing workforce and also hiring new employees who are well-aware of the nitty-gritty of modern technologies.
Get MBA Certifications from the World's top Universities. Earn Masters, Executive PGP, or Advanced Certificate Programs to fast-track your career.
Why MBA in Digital Finance & Banking?
At present, the BFSI sector faces the grim challenge of the demand-supply gap of skilled and qualified professionals. This skill-gap challenge works like a double-edged sword – while the existing workforce lacks the technical know-how and expertise required to leverage the latest tech tools and platforms, there aren't enough qualified experts to fill the gap, particularly in niche domains like AI & Machine Learning, Data Analytics, Industrial Relations, and Risk Management.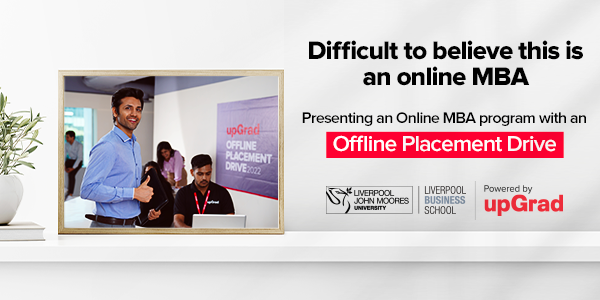 MBA programs are one of the most coveted advanced degrees because they help you acquire both specific and all-round skills and knowledge required to excel in the industry. Most MBA courses cover diverse areas of business administration and management, such as business operations, business strategy, finance, marketing, sales, supply chain management, human resources, public relations, and IT management.
An MBA in Digital Finance & Banking is the perfect course, both for professionals looking to upskill and for young aspirants who wish to build a successful career in the BFSI domain. Apart from acquiring general business skills, you will also gain BFSI-specific knowledge and skills, like tax planning and taxation, corporate financial valuation, investment management, international finance, insurance management, budget management, and much more.
The MBA in Digital Finance & Banking is exclusively designed to impart industry-specific knowledge and skills. The two-year course includes several modules covering relevant topics like Artificial Intelligence in Business, Blockchain and Cryptocurrency, Data Visualization in Finance, Financial Management & Valuation, Fintech Ecosystems Management, Digital Fraud & Risk Analytics, and Design Thinking & Leadership for Business.
What's more, is that the course curriculum also includes case studies, real-world projects, student-mentor interaction sessions, mock interviews, resume building sessions, and peer-to-peer networking. Together, they ensure that a candidate is well-groomed and prepared for all kinds of job roles in the banking and finance sectors.
The bottom line – an MBA in Digital Finance & Banking program will give you a 360-degree view of the unique challenges and requirements of the BFSI industry and train you on how to address them.
Read: Career Options after MBA
MBA in Digital Finance & Banking: Scope and Opportunities
According to a PwC report, by 2050, India will become the third-largest domestic banking sector, after China and the US. This statistic indicates that the Indian BFSI sector is a highly promising industry that is likely to create numerous job opportunities in the upcoming years. As new technologies and tools enter the BFSI infrastructure, companies will look for certified experts who can take on niche technical roles and responsibilities.
One of the greatest benefits of holding an MBA degree is that you can use the knowledge and skills gained practically in any sector of the industry. Most employers around the world view an MBA degree as a mark of excellence and competence. Usually, when it comes to senior-level executive and management roles, companies require candidates with advanced degrees (postgraduate level). So, it is a wise choice to expand your education with an MBA program – it will help you gain both hard and soft skills that you can use throughout your career.
Rest assured, if you are equipped with an MBA degree in Digital Finance & Banking, you can accept senior-level management/leadership-oriented roles within a company and take home a hefty annual salary package.
Some of the top job positions you can bag with your MBA degree in Digital Finance & Banking include Financial Analyst, Corporate Controllers, Personal Financial Advisor, Accounting Manager, Insurance & Risk Managers, Investment Banking Associates, Management Consultants, and Treasurer.
In India, the top recruiters for MBAs in the BFSI sector are HDFC, HSBC, Deutsche Bank, Citi Bank, ICICI, Axis Bank, Yes Bank, Kotak Mahindra Bank, IndusInd Bank, SBI, Tata AIA, Tata Capital, L&T Financial Services, JP Morgan Chase, Capital First, Ujjivan Small Finance Bank, and CRISIL. Apart from banks, you can also land promising jobs in NBFC firms, brokerage firms, and mutual fund investment firms.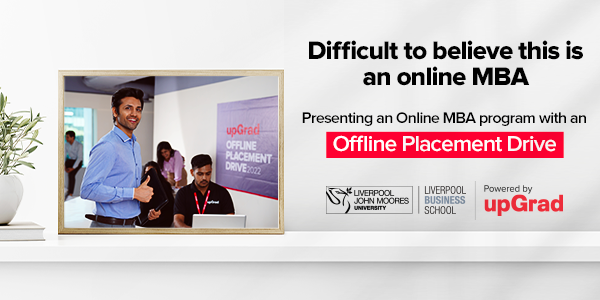 Also Read: MBA Salary in India
Wrapping up
To conclude, an MBA in Digital Finance & Banking will open up a plethora of opportunities before you. Given that the BFSI sector is one of the most crucial pillars of the Indian economy, an MBA degree in this domain will always stay relevant, making you a valuable asset for any organization operating in the BFSI industry.
If you are keen on upgrading your career with an MBA Degree, upGrad is offering an MBA in Digital Finance & Banking in collaboration with the Jindal Global Business School and the Jindal School of Banking & Finance. The program has been designed to Future-oriented content suited for those working in or aspiring to work in finance across domains. Be a JGU alumnus and take advantage of continued engagement and networking with the world of academia, policy, and industry