Data Science is a multi-disciplinary field in technology that uses scientific techniques, systems, and algorithms to scoop out relevant information from structured and unstructured data. The extracted information is then applied in a wide range of domains.
Data scientists are responsible for analyzing data and converting them into relevant and usable insights. They use sophisticated machine learning models to study past trends and predict future outcomes of the market. Given its futuristic design, data science is one of the most reliable aspects for companies looking to make game-changing business decisions and stay competitive. So naturally, the demand for professionals in data science is flourishing. If you are a beginner in python and data science, upGrad's data science certification can definitely help you dive deeper into the world of data and analytics.
As per a study by LinkedIn, Data Science roles have seen consistent growth over the years – there was a 74% growth recorded between 2015 to 2019 alone. At present, data scientists are in enormous demand in the US and across the globe.
Why exactly do we need data science?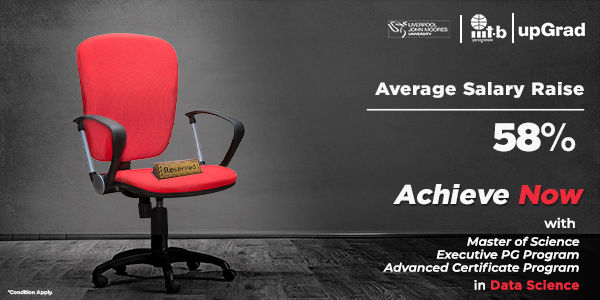 What are the necessary qualifications required?
What is it about the field that has students and professionals flocking to data science in recent times?
Keep scrolling to find out!
Why Data Science?
Data Science is an amalgamation of programming, mathematics, and statistics that generate insights and meaningful interpretations from the available data. It is the most sought-after field in technology as digital data has completely revamped businesses by assisting companies in making more relevant and customer-centric decisions. Why?
Understanding and analyzing data reduces the uncertainty in business by helping in understanding the requirements and expectations of the customers with the power of machine learning.

Machine learning helps in the creation of products that are sure to strike a chord with the customers.

The primary purpose of data science is to study patterns inside the data using a combination of statistical methods. Data Scientists conduct a detailed study of data by extracting insights, wrangling, and processing them to get the desired output. Finally, they arrive at vital conclusions from the data, which are further used to make crucial business decisions.

Data science has given birth to a lot of new domains in the IT industry. Since data science is a combination of statistics and computer science, its range of applications is extensive.

Industries and companies are now solely dependent on data scientists to maximize profits as they help the companies better understand target customers' demands. This data includes observing the pattern of purchase, frequency of purchase, and customer feedback.

Skilled data scientists are an asset to a company as they can extract crucial information from any type of data and guide the company in the correct direction.
Necessary Qualifications for Data Scientist Aspirants
Formal education is mandatory to have a footing in the data science industry. A bachelor's degree in computer science, physics, statistics, or mathematics is a fundamental prerequisite. The role of a data scientist demands a lot besides just educational qualifications. The following is a list of essential skills that a data scientist must possess:
Firm grasp of the basics of data science

Statistical skills

Competent programming knowledge

Data analysis and manipulation abilities

Data visualization skills

Big Data, Machine Learning, and Deep Learning

Software engineering

Effective communication and storytelling skills

Analytical thinking abilities and a systematic and structured approach towards problem-solving

Passion for learning
Data Science Careers: List of Data Science Jobs in the US
Let us now look at some of the most sought-after data science jobs in the US and their compensation:
1. Database Manager
Average Salary: $58,727 per year
Database managers are responsible for maintaining the company's database, analyzing and fixing issues, collecting and reporting information. They also streamline relevant information for future use and configure hardware/software systems depending on company requirements. They generate proper systems to store and retrieve data and implement the data recovery procedures and safety measures to keep the data secure. Database managers oversee the performance of the database team every day.
2. Data Analysts
Average Salary: $61,682 per year
Data Analysts perform the critical role of analyzing and identifying relevant data from a pool of sources. They automate the data collection process to make it faster and convenient. Copious amounts of structured and unstructured information are pre-processed, processed, and then studied by data analysts to determine meaningful patterns and trends. This is crucial since data analysts draw vital conclusions based on these trends to make smart business decisions.
Data analysts also generate machine learning-based business models and fuse them with the help of ensemble modelling techniques to predict outcomes.
If you are looking to kickstart a Data Science & Machine Learning career, upGrad's 7-month Advanced Certificate Programme in Data Science is best suited for your interests. With its coveted opportunities for peer-to-peer learning and world-class curriculum that comprises hands-on industry projects, students stand a chance to transform their careers with this advanced certification Programme from IIIT-B.
3. Data Warehouse Manager
Average salary: $123,855 per year
The primary roles of a data warehouse manager include supervision of data storage systems, maintenance of machines, reporting of errors, securing the safety of data, and ensuring high-end efficiency of operations. They are also responsible for streamlining and overseeing database management.
A data warehouse manager performs the dual role of data administration and database administration, which typically requires experience of 5 years in a related field.
4. Database Developer
Average salary: $75,774
Database developers generate programs to automate data collection & storage, maintain databases, streamline and optimize the hardware and software of the system based on the requirements, and update them to keep up with current trends. Their main focus is on increasing the capacity of data storage and fixing issues regarding the database. In short, they are responsible for designing, programming, constructing, generating new databases, and transforming existing databases according to the company's demands.
5. Business Intelligence Analyst
Average Salary: $69,695 per year
Business Intelligence Analysts scrutinize the company's data to find out the trends and anomalies. They record their observations and send them over to the business executives and stakeholders for planning innovative strategies. They also collect & review customer feedback and supervise the data transfer to the warehouse. Policy development and generating new techniques for data processing and procurement are also a part of their job profile.
Students interested in a Business Intelligence Analyst role can join upGrad's 12-month Executive PG Programme in Data Science from IIIT-B. It is India's first PG program that adheres to standards developed by NASSCOM.
6. Infrastructure Engineer
Average salary: $79,480 per year
Also known as Cloud Engineers, Infrastructure engineers install, maintain, and debug servers, networks, and cloud computing modules. In addition, they develop and maintain secure Virtual Private Networks(VPNs) and are specialized in server virtualization technologies, VMWare, Red Hat Virtualization, Oracle VM, and so on.
7. Data Modeler
Average Salary: $84,426 per year
Data modellers use data analytics and statistics to study business trends and predict future outcomes. They develop and design predictive models for the company and generate reports for the stakeholders. They design, compute, and document data architecture and data models with the help of NoSQL, dimensional and relative databases. The outcomes predicted by the data modellers are vital in machine learning, artificial intelligence, business management, and data science.
8. Data Architect
Average Salary: $121,239
Data architects are amongst the highest-paid professionals in the field of data science. Their primary role is to generate and maintain the company's database by designing the best solutions for installing the database structure. They coordinate with data analysts and database administrators to secure the company's data by stopping malicious entries. They develop solutions for database issues, identify the current requirements and generate reports of the design. They are usually top-level employees and report to the CEO, CFO, and COOs.
Data architects are highly skilled in maths, statistics, data visualization, data migration, RDBMS (relational database management system), and cloud computing.
If this data science career aligns with your interests, we recommend you acquire an 18-month Master's of Science in Data Science to land job opportunities on the global platform. upGrad offers you the chance to pursue your education online from the renowned Liverpool John Moores University while continuing your work commitments. The comprehensive course is designed for students interested in Natural Language Processing, Deep Learning, Business Analytics, Business Intelligence/Data Analytics, Data Engineering, and Data Science Generalist.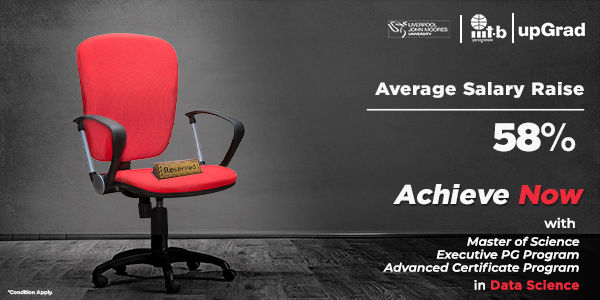 You can also pursue your Master's of Science in Data Science from the reputed Chandigarh University.
Now that you know the most rewarding career options in data science, it's time to upskill and bag your dream job!