Introduction
In our previous articles, we have seen how to increase traffic and increase backlinks to your website, but businesses need their goals completed at the end of the day. How well you convert your traffic to customers or subscribers make or break your business. In this article, we will discuss how to increase your leads to your website.
Since the competition is getting heavier, companies need to have useful lead generation techniques to stay in a good position.
Generating leads is not same as providing a lead form on your website and expect all your website visitors to fill it. It would help if you were strategic about it. For that, you have to know about your buyer persona.
Organizations get the company's performance, buyer persona, economic shifts, trends of the market, competitors from compelling studies.
What is Lead Generation and Why its Important?
Lead generation process initiates when a user clicks on your website and purchases or subscribes to what you are offering. It changes depends on the business model. It's a free trial or demo for a SaaS website for a B2B website it can be a lead form filling.
Lead generation can be divided into three stages of marketing operations corresponding to 3 stages of the consumer journey. The first stage is increasing the traffic of the website.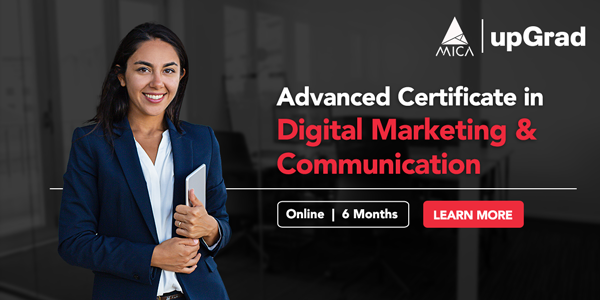 The second being converting the visitors to leads and the final stage is converting the leads to retained customers.
Learn digital marketing courses online from the World's top Universities. Earn Masters, Executive PGP, or Advanced Certificate Programs to fast-track your career.
Why Lead Generation is Important?
Without proper lead generation technique, businesses will struggle to make revenue. Calling leads for purchases have a much better conversion rate than blindly calling companies or individuals hoping they would convert. That's the reason websites throughout the globe have lead generation elements implemented on their website.
Proper lead generation techniques reduce the junk leads and increase high quality leads for your sales team. For that, you need to create a strategy to filter in quality leads.
Lets learn why creating buyer persona is critical in increasing leads for your website.
Define Buyer Persona
Before making any lead generation decisions, you need to know who your audiences are what is their persona is. Persona research is the action of finding and defining consumers. They are also called as marketing personas. They are fictional, generalized traits of your customers.
It helps to understand the audience, help you setup the communication correctly, and creating the marketing strategy.
To create the buyer personas, check out the various persona templates and organize the audience's segments. Few of the important elements are age, demographics, qualification, pain points, interests, hobbies and more. By understanding more details, you can get a grab on them and have a clear idea of who they are and their search, navigation patterns, etc.
Defining buyer personas must be the first box to check out when you create the website as you need to design the website based on your customer personas entirely.
If you haven't done that, you should at least do before creating your lead generation techniques.
Learn More Reasons To Use Social Media Marketing
How to Increase Leads for Your Website?
1. Post Forms on Your Web Pages
This is very simple yet effective method. Make easy for customers who want to fill the lead, who has questions to be answered, who wants to try your free trial. They should not be searching for where to contact you. Make it very visible and open for them to find your business.
Ask only the information you need. When businesses add more fields, it turns off users, especially mobile users. The form should be placed strategically on the web page. It should not blend in but stand out.
You can use heat map tools to understand what they see, what they click, how long they scroll,, and place your form based on the results.
Placement of the form has the same value of the location in any real estate business. Think about where your visitors land and how do they engage with your business.
It should not be annoying or too quick or too slow but just at the right place and right time to bring the best results.
2. Live Chat
Live chat is a great way of answering your customers' questions immediately, improving your conversion rate. Live chat also helps collect information on what users expect in your website and what kind of questions they have.
You can utilize the questions and answer them on your product page or create a separate FAQ page to answer.
By understanding the type of questions or doubts users have, you can redesign your content to address their concerns and help them understand your business better.
It also helps you understand the persona better, which helps you redesign your email and social media content. By implementing live chat, you can find out issues which you were not aware of, in the first place.
Some users prefer communication and they would quickly chat instead of reading the entire page for the required information. One of the mistake businesses make is not train their executives with enough information.
Live chats are helpful for users who need information quickly to make a purchase.
According to American Express Survey, 78 percent customers avoid a purchase due to poor service experience. By providing live chat, you humanize your business and help the user understand you care about them and available to help them in their buying journey.
Forrester research says that 44 percent of customers having a live chat answering questions while making a purchase on a website is one of its best features.
Live chats don't just help them purchase and collect information but also can upsell. A good trained live chat team can sell more than the user intended.
This is the strategy of Virgin Airlines. Virgin says live chats are cheaper than other modes of customer support and effective.
Checkout: How to become an SEO Expert?
3. Test, Test and Test
There are various tests available that can take out the guesswork in conversion rate optimization and apply data-driven methods to increase the conversion rate.
A/B Testing: A/B Testing helps you create two different web page variations and send an equal amount of traffic to each variation. Based on the conversion rate, you can finalize the successful interpretation and complete the web page change.
With A/B testing we can understand user behavior. But it's not suitable for small websites as you need good amount of monthly traffic to do A/B testing. For medium websites, it takes so much time to conclude on anything because of lesser traffic.
You can test the entire page or small elements from your website. It is suggested that you start from your final conversion goal from your website. With A/B testing, you can test your headlines, CTA button, content on your landing page, landing page image, trust symbols, lead forms, etc. The more you test, the better you understand.
You can utilize other tests like multivariate testing, split URL testing, multipage testing depends upon your requirements. Multivariate testing is a testing which offers multiple variations to test and find out which variation performs better. Your website traffic numbers should be good enough to pull this method. If done correctly, multivariate testing eliminates the need for running several A/B tests on the same page.
Multi page testing helps you to test changes across multiple pages on your website. By tracking down multiple pages, you can find out which design is most effective, this allows one variation to test against another fairly.
Best Digital Marketing Courses Online
Conclusion
Not performing lead generation methods is like leaving money on the table. You won't realise the value of lead generation until you do it right. It is not just about following the best practices but figuring out the best for your website after continuous experimentation. Don't need to change if its not broken doesn't work for the website as it always keep changing over time.
In this article, we discussed lead generation, the need for lead generation, what buyer persona is, and why it is important. We also discussed the importance of forming forms and how live chats can improve your lead generation and how testing is vital. In our next article, we will talk more about the various techniques of lead generation. Let us know if you want us to talk more on any specific element in the comments.
If you are interested to learn about digital marketing, upGrad is a great place to start your digital marketing journey.
upGrad's digital marketing course duration is 6.5 months. The course is fragmented into various modules consisting of theory, case studies, and live industry projects on topics like SEO, SEM, social media/content/email marketing, marketing analytics, campaign management, and marketing strategy, among other things.
The upGrad and MICA PG Certification in Digital Marketing & Communication course take on a holistic approach to digital marketing. By the time you finish with us, one thing is for sure – your horizon of knowledge will expand significantly and you'll learn to think and act like a true digital marketer. With so many perks and benefits, why should you go someplace else?
In-demand Digital Marketing Skills
upGrad's Exclusive Digital Marketing Webinar for you –
How Marketers can enable Sales for Success?
Digital Marketing Free courses to Learn
Popular Digital Marketing Blogs
Is lead generation marketing or sales activity?
Lead generation is a combination of both marketing and sales activity. For instance, the marketing activity through different campaigns and initiatives generates leads for a sales opportunity, which is then passed to the sales team. It enables sales teams to spend more time and effort on the leads that are likely to be converted into sales, rather than working without any clue and direction.
What are the methods used to generate leads?
There is no particular lead generation method that would work for everyone. There are various inbound and outbound strategies, which can be used to generate sales leads. The outbound strategy includes establishing direct contact with the potential customers, which can be done through direct phone calls, face-to-face conversations at trade shows and exhibitions, etc. Whereas, the inbound strategy is primarily reactive marketing, where you target the audience using different marketing campaigns and wait for them to take action. For successful lead generation, you need to establish a balance between both strategies. Some popular lead generation methods include- search engine optimization, social media marketing, email marketing, PPC advertising, telemarketing, events, direct mail, etc.
What are the important lead generation metrics to check marketing performance?
The common and important lead generation metrics to check the effectiveness of your marketing campaign are:
Percentage of revenue in the sales pipeline and closed deal pipeline due to the marketing efforts
Cost per lead, which can be obtained by total marketing cost divided by total leads generated
Amount of sales qualified leads sent to the sales team.
Percentage of sales qualified leads not rejected in the sales process.
Inquiry to marketing qualified leads.
Percentage of marketing qualified leads converted to sales qualified leads.
The conversion rate of sales qualified leads to sales opportunity.
Ride the Digital Wave