E-commerce sites are exciting and enticing because they were designed for the sales pitch. You must draw your customers in, give them a reason to stay, and sell them your product or service. This article explains how to design and build a better e-commerce site, how to make that site profitable, and how to set yourself apart from others.

The Site Must Have A Purpose
You may create a site to sell a banking product, sell your attire, or sell lotions to calm sensitive skin. The store must have a purpose, and that purpose must be clear amongst you and your staff. You may create a mission statement that sits on the homepage, or you may use your mission statement as a way. to explain why you sell what you sell.
Explore our Popular Business Management Courses
You Need A Search Bar
You must have a search bar on your website that helps your clients find anything they want. The search bar improves the user experience exponentially, and your customers do not roam the site aimlessly. They may go to the search bar, find what they need, and make their purchase in moments. You are saving quite a lot of time when using the search bar, and it must be displayed where everyone can find it.
Why Learn Product Management From UpGrad
Create A Clearance Section
Your web store must have a clearance section. A clearance section is a place that people visit because they want to save money. They will look at the rest of your site after leaving this page, and then peruse the rest of the site knowing that you have a clearance section. You may not realize the power of a clearance section, but you must think like a shopper when designing your site. You never intend to pay full price, and it is best to put the clearance section where customers can find it.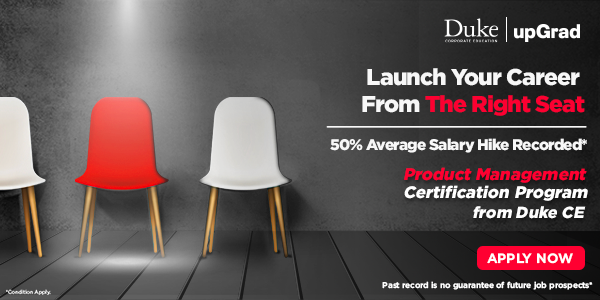 Create Multiple Categories
Your web store must have as many categories as possible. It is difficult for you to find something if it is not merchandised in the proper department. You must make each category into a tab that customers are free to click on, and the categories must have their own subcategories. Your customers may narrow down their search by moving through different categories, and that makes it quite simple for your customers to shop without confusion.
Top Essential Management Skills to Learn
Create Vivid Product Page
Vivid product pages are essential to the success of your site or company. You must describe each product using keywords that may be found in web searches, and you must use the descriptions to sell the product. For instance, if you are designing a page for a skin product then a product page describing usage, ingredients, results can help in converting visitors to customers. You must tell your customers what they may do with that product. Write a story about the product, entice your customers, and use stories to build a site you are proud of.
Easy Checkout
Checkout on your website must be the simplest thing your customers do. They must have the option to use a number of payment methods, and they may check out using a gift card, Google Pay, Apple Wallet, or something similar. Your site must have a secure checkout page that was built by your host, and your customers must look up to see the secure lock in the address bar.
Checkout must allow customers to choose the shipping method they want, gift wrapping, to add a message to the gift, or to split payments. The checkout screen must not use an account login. You may welcome your guests to check out as guests, or you may store payment information through a full account the customer set up on their own.
Forcing people to sign up for an account is a dirty way of doing business, and certain customers may cancel their order because they do not appreciate you taking their information in exchange for a sale. The traditional retail customer never gives up that much information, and you must protect your customers in this way.
The checkout page must send an email receipt to your clients, and it must quickly generate an order ID for you. Your customers may track their packages and orders through this page, and you are giving them every opportunity to manage their own purchase with no help from you at all.
upGrad's Exclusive Product Management Webinar for you –
How to craft GTM Strategy for a Product?
The Shopping Cart
The shopping cart is a large part of why many customers keep coming back to a site. They want to check back if the price of a product changed, or they may not be prepared to check out right away. Your customers may keep shopping carts on your site for as long as they like, and you may send them email reminders about what is in their cart. You are creating a situation where your customers have complete control over the shopping experience.
Our Top Management Articles
Ads
You must advertise your site online, and the e-commerce page often handles all the advertising. You may have ads bouncing around the Internet that new customers will see, and the ads may target people who are most likely to use your site. You must ensure that you have ads running at all times because a different kind of customer will appear every time the ad crosses their path.
Tagging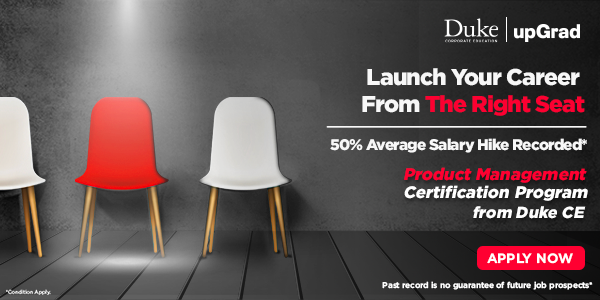 Meta tagging is a large part of running a big e-commerce site. You must use the tags on the site to attract web searches, and you must have a professional fill out each tag. They know the tags that attract the most web searches, and they also know when to change the tags. The tags on your site are hidden, but they create quite a lot of business.
A Complete Guide to a Career In Product Management
Be Consistent
You must be consistent with the design and marketing of your site. You must have a persona and purpose for your site that people understand, and you are creating a personality that people want to shop with. The proper personality and organization make a web store powerful.
Study Product Management Courses online from the World's top Universities. Earn Masters, Executive PGP, or Advanced Certificate Programs to fast-track your career.