It is a story of an employee severely let down by their boss. The boss remarked that they didn't have any certificate validating her skills. They didn't dissolve in the grief but took it up as a challenge to furnish a certificate and win the responsibility. After scouring the Internet, they were overwhelmed to find hundreds of e-learning programs. Now they were unsure about the program to sign up for. Or you are looking for online programs with a high salary.
So, here you are amidst scores of online educational and professional programs that have made knowledge both accessible and affordable. Name a subject, an area of curiosity, an opportunity to develop your skills, you have all of it online. From serious degree programs to short professional certificate programs, you have myriad options to select from to embellish your resume to attract the right job. Read more about the practical advantages of online education.
Now that we are aware of e-learning, can we introspect both benefits and challenges? Let's do it.
Benefits & Challenges of Online Education
1. Variety of Courses
From nursing to neuroscience to certification as a life coach, e-learning has democratized education. This accessibility has dwindled the reason for attending a traditional college/university. Students from anywhere can study from anywhere at a fraction of cost at their convenience. What's the catch then?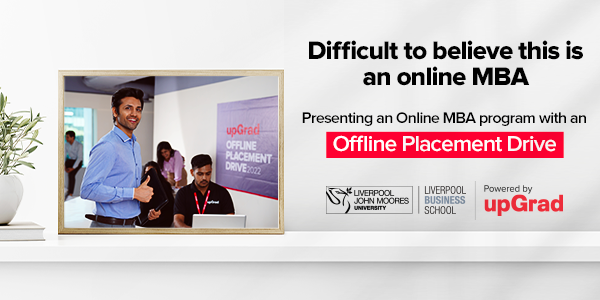 Well, if you have anything to lose, it would be the experience of traffic that consumes both your energy and finance. Some may argue the lack of in-person interaction with peers and professors but can one deny such communication not being facilitated over the Internet? Webinars, real-time classroom interaction, and group discussions through live platforms is the best noise reduction.
2. Value for Money
In India, it is a fact that many professors lack accountability. While they are scheduled for a class somewhere, they will be busy attending a family part or engage in a tiff with a staff-room member. Dear, does it hurt if you don't get to realize the value for money you invested?
In contrast to that, an online program doesn't require you to run after a professor for correcting the papers or clarifying doubts. The loss could also be not having a good fight with a fellow learner who avails exclusive tuition from the designated professor biased toward you since you can't afford extra fees.
3. Faculty Feedback
Think how easy it has become to report on an educator's credibility when you have signed up for an online program. E-learning businesses are very competitive in this matter as they have to safeguard their businesses. They ensure stricter quality control measure. You can anonymously report an educator who can't deliver to your requirement.
When offline, you have no room to comment on your professor's efficiency. While many universities in the US and the UK encourage feedback for their faculty, in India, it is still very conservative. Here, feedback hardly remains transactional and escalates into a bitter experience.
4. Room for All
Of all things, you bet that e-learning is very accommodating. Whether you have to take care of your ageing parents or your toddler or pets, you can do things simultaneously. If you are already in a profession and can't afford time for an on-campus program, e-learning simulates the world for you.
Any cons? Well, this is subjective. While most people are adept at multi-tasking, some are unable to. For some, not being in a classroom is disorienting. Can this be overcome? If you believe, you can convert this drawback into a skill, you go winner!
5. Age no Bar
In many American and British universities, age is not a concern at all. Matter of fact, people roll into academics post 50. Isn't that incredible? It helps them engage with the younger generation while feeding personal curiosity for knowledge. This is the case with e-learning as well; no one questions your age.
Con? Well, if your classmate is older to you, their experience of life could be intimidating in solving classroom lessons. Imagine being a fresher solving the same problem also answered by an experienced individual. But yes, this con is not strong enough if you are open to learning and learn without any biases. Your interaction with the senior classmates will fetch you lessons that could otherwise never afford.
6. World Classroom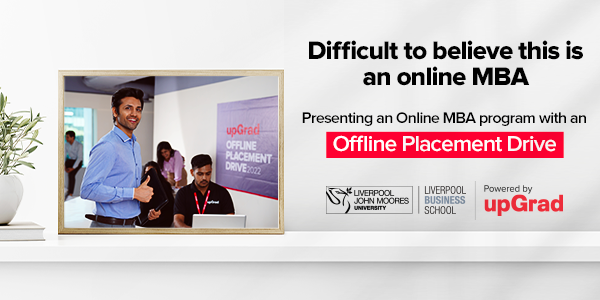 At any given point of time, diversity on an e-learning platform is a steal deal. We at upGrad, take immense pride when our students write to us thanking for their experience of learning with a fellow student who is already a CEO or an angel investor.
This certainly has a con. You will never know how you'd lose your shy personality and emerge as a more confident individual who wouldn't hesitate to call a spade a spade and demand respect at par experienced workplace professionals. Your subject confidence could also intimidate many colleagues, and the victory could be a lonesome start off. Did you say, "That's fine"? Well, yes, that should be fine. After all, every venture starts alone gathering the crowd only when it has reached the summit.
Wrapping Up
Confused about where to get started? Check our range of incredible online courses that'll rebrand you as an industry thought leader. Feel free to contact us to help you select your career path.