Over the past few years (last year in particular), Facebook has shown its competitive streak.
The company created something that was very close to Snapchat Stories – probably in an attempt to render Snapchat obsolete – and has been relentlessly updating and aggressively creating new features for its users, since then. Facebook is all set to release features that can help your business grow if used in a targeted manner for effective digital marketing campaigns. So don't miss out on these!
Below are six features in Facebook ads to be released this year (some are already here):
1. Facebook TV App

One of the exciting things Facebook plans to release this year is the Facebook TV App. According to an announcement on Facebook's newsroom blog, the TV app, which is currently available only on Apple TV, will soon be available for other set-top boxes such as Amazon Fire TV and Samsung Smart TV.
The app allows you to watch videos straight on your TV screens. You can watch videos that you saved, that friends, and the pages you follow, shared, and that Facebook suggested to you based on your interest.
Learn digital marketing courses online from the World's top Universities. Earn Masters, Executive PGP, or Advanced Certificate Programs to fast-track your career.
Although Facebook hasn't said whether or not it will serve ads to videos on the TV app, it's easy to believe that video ads will be in Facebook TV's future. (Who can imagine Facebook resisting that lucrative opportunity?)
2. Mid-Roll Video Ads

Facebook is also currently testing mid-roll video ads.
These are Facebook ads that appear within videos that play for at least 90 seconds. Theye don't appear at the beginning of the video like Youtube ads. Instead, they only appear after the video has played for 20 seconds.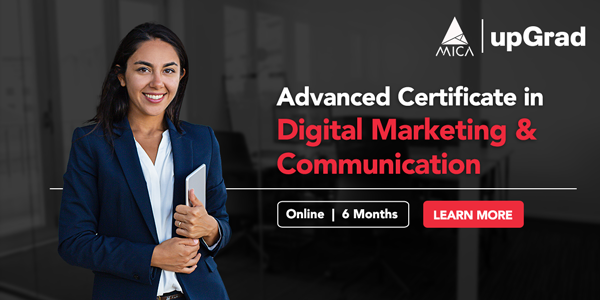 If these mid-roll ads are anything like the Facebook Live ad breaks, which we will discuss below, they will play for approximately 10 to 15 seconds. Facebook has not mentioned whether or not one can skip these ads. The company will release more details about mid-roll ads once it has been officially released to all users.
3. Facebook Live Ads

One surprising feature launched earlier last week is Facebook Live ad breaks. These ad breaks, which run for 10 to 15 seconds, appear on live videos broadcast by those who have at least 2,000 followers.
However, in order for the ads to appear, the live broadcast must have at least 300 viewers. Those who sign up for ad breaks get paid on a monthly basis, after accruing $100 worth of ads revenue.
4. Messenger Home-Screen Ads
Still, in its testing stages, Messenger home-screen ads appear on the home screen of your Messenger app (Facebook's chat app for those of you who are unfamiliar). The Facebook ads' carousel format allows you to swipe through several different ads from several different advertisers. Users need not worry though: these ads won't intrude on your private conversations.
Best Online Digital Marketing Courses
When this ads feature officially rolls out, expect it underneath your Favorites bar, which contains the contacts/people you message most often on the app.
5. GIFs in Facebook Ads

Another surprising but pleasant addition to Facebook ads is GIF ads. Facebook announced that advertisers will now be able to upload a GIF into the video ad format. With a file size requirement of 4GB, these GIF ads will play and loop in the same way as videos.
These new features are enough to give any Facebook advertiser a shiver of excitement!
Before you scramble to check out these new features on your desktop and mobile devices, however, keep in mind that while some of these features are still in their testing stages, some are still being rolled out. This means the features released may not be entirely available or visible to you yet.
Read the next article in this series – Facebook Marketing for Beginners
The career opportunities in digital marketing are plenty; you get to choose what you want to become. If you are curious to get into the world of digital marketing, check out upGrad & MICA's  Digital Marketing Program 
Top Digital Marketing Skills
upGrad's Exclusive Digital Marketing Webinar for you –
What's new in Marketing?
Digital Marketing Free courses to Learn
Popular Digital Marketing Blogs
What are the benefits of having mid-roll video ads?
You might think of a mid-roll ad as an obstruction to your content. However, it's beneficial. When your video content is longer, you can break the monotony by playing a quick video. This enhances your chances of your video being watched all the way till the end. This only applies if users are already engaged and invested in what they're watching. Compared to YouTube that usually has the video in the beginning of the ad, Facebook is different. Studies reveal that videos with mid-roll ads have a higher video completion rate. With a dedicated strategy and ad placement, you can drive great results. Also, since the user's volume is likely to be switched on to watch the video, in the bargain they organically listen to the ad too.
How to create click-worthy Facebook messenger ads?
To create a click-worthy Facebook messenger ad, you need to first select an objective. Ask yourself what you wish to achieve. Is it awareness, traffic, reach or engagement? Once you do so, you need to give your campaign a name, add any details and optimize a budget. Next, you will have to choose where you want people to message your business. For example, messenger, WhatsApp or Instagram. Once you're done with these fine points, you only need to choose your audience, add your creative and publish your ad. To ensure your Facebook ad campaign is a success, keep testing.
Are there any tips to skyrocket my Facebook ad ROI?
Every Facebook marketer has just one goal – to gain a user's attention. To do that you don't need a big marketing budget. Instead, you need some creativity. Some tips that can help you attract attention include – a strong and catchy headline, a bright and interactive image, a great offer, minimal and relevant copy, interactive GIFs (optional) and a call-to-action button. You can even use different font sizes to drive emphasis.
Ride the Digital Wave