When it comes to digital marketing, as necessary it is to draw prospective customers to your business website, it is equally essential that more and more website visitors are converted into paying customers. Not just that, once the customers have made their first transaction, you have to make sure that they keep coming back for repeated buying.
This is where the Conversion Rate Optimization strategies take center stage. By running an effective CRO campaign, you will not only make most of your website visitors enter the conversion funnel, but also fuel the accelerated growth of your business.
This article will help anyone looking to improve and optimize conversion rates on their websites.
What is a conversion?
A website goal can be of many types, and "conversion" is a generalized term used when a website visitor completes a site goal. If you use your website to promote and sell products, then your principal aim is for the user to purchase one or more products; this is an example of a macro-conversion. Before a macro-conversion is achieved, there may be smaller or micro-conversions involved, such as the user adding a product to the cart, creating a user account or signing up to receive emails. By learning digital marketing tutorials one can get familiar with CRO.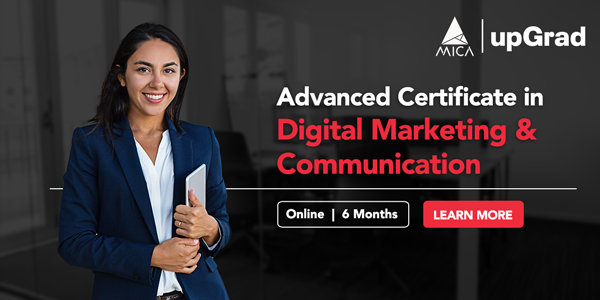 What is the conversion rate?
A site's conversion rate is the number of times a goal is completed by a user divided by the website traffic. When a user completes specific site goals and converts in each visit (say, makes a purchase), then the number of conversions is divided by the number of times the user visited the website (sessions) to get the conversion rate. There is no specific standard or benchmark for a good conversion rate, and it varies, depending on the end goal. However, a good or ideal conversion rate is one that grows steadily.
What is CRO?
Besides being an excellent marketing strategy for revenue maximization, CRO is also an efficient way to improve the experience of the users every time they visit your website. An optimized site essentially means that it delivers the appropriate information, while the users can conveniently navigate through it. As a result, a well-optimized website will convert a high percentage of visitors into subscribers or customers.
Optimizing conversion rates requires data and subsequent application of Conversion Rate Optimization strategies. Some of these CRO strategies as well as Conversion Rate Optimization best practices will be discussed in the later sections. Learn CRO and other things about digital marketing in our digital marketing ultimate guide.
A step-by-step guide to the CRO process
Step 1: Research phase
This includes understanding visitor behavior, analyzing their activities on the website, and how the different page features are influencing their behavior. Additionally, this step involves understanding the psychology of the customers through reviews, testimonials, in-person interviews, and following established guidelines based on case studies.
Step 2: Hypothesis phase
This phase involves the building of a well-defined hypothesis using the data gathered in the research phase. It begins with forming a hypothesis, stating the data-backed hypothesis, and, finally, running the CRO test by either testing an entirely different page or by altering a few elements of the page. Testing methods are available depending on the path you choose.
Step 3: Prioritization phase
Out of several available frameworks, the PIE framework is the most recommended. It begins with identifying the worst performing pages that can be improved, followed by narrowing down the pages with the most valuable traffic. Form the closed down list of pages, begin with the page that can be most easily optimized, and then work your way up the list.
Step 4: Testing phase
Before running tests, make sure that you understand the basics such as statistical significance, the duration for which you should run a test, and which testing method you should apply. Defining a test run-time is essential since conversion rates are subject to constant change during the test run due to the continuous inclusion of visitors in the test. Finally, depending upon your goals, wisely choose one of three testing methods – A/B, Split or Multivariate.
Step 5: Learning phase
Depending on whether your variation has lost the test or won it, you can wind-up the CRO process, draw conclusions, and note down the information that could be valuable for future testing.
Read more: 32 Marketing Ideas from a Marketing Growth-a-thon
Top 10 CRO strategies
In this section, we will briefly discuss some of the top Conversion Rate Optimization strategies:
1. A simple, clutter-free, and airy design-thinking in content marketing should be the focus while optimizing the landing page. The users should be able to focus on the content and product descriptions.
2. Use bright and catchy headlines and include persuasive writing content.
3. Influence your customers by convincing them that they might be missing out if they don't pursue action within a specified time; you can give exclusive offers for a short duration or state how long before the product runs out of stock.
4. Social proofs such as reviews, celebrity endorsements, and testimonials are equally effective in persuading customers.
5. Bigger and high-quality images of products and short, exciting videos to explain your product specifications can significantly boost your conversion.
6. Besides explaining your products, you should also highlight the must-have experiences and elements so that the users know why they should buy your product.
7. The "Add to cart" and "Buy Now" elements can be made more prominent and catchy for a smooth checkout experience.
8. Maintain low bounce and exit rates. One way to do this is to focus on the mobile experience of the website.
9. Apply "Exit Intent" and pop discount offers or sign-up requests only when the user behavior suggests that they are ready to exit the site.
10. Use Analytics tools such as Google Analytics for tracking the product performance, monitoring bounce rates, analyzing landing page reports, and more.
Read: 17 Essential Digital Marketing Skills which will help you Rock
Conversion Rate Optimization best practices
Here is a brief list of some of the Conversion Rate Optimization best practices that will help you to channel your time, efforts, and resources effectively, into the CRO process:
There is no universal recipe for effective CRO. Base your strategies on the gathered data that reflects visitor and customer behavior.

Understand what your users want, their expectations, and the market demands.

Make sure that your website content is unique and matches your business goals and focus on the USP of your brand.

Instead of making small tests, go for bigger tests that are more significant and impactful on the conversion rate.
Read: Most in Demand Digital Marketing Roles in India – upGrad
Interact with your customers via surveys and interviews.

Avoid running multiple tests and pop-ups simultaneously on the same page.

It would be best if you didn't try to copy your competitors' website since there is no guarantee that their strategy will work for your visitors.
Best Digital Marketing Courses Online
Summary
After revenue, reasonable conversion rates are undoubtedly the next important indicator of your business success. In addition to knowing the CRO process, you should have robust Conversion Rate Optimization strategies that will increase the percentage of website visitors converting into paying customers. Adopt Conversion Rate Optimization best practices and drive your business towards growth!
If you wish to explore and become an expert in Digital Marketing, check out MICA and upGrad's Advanced Certificate in Digital Marketing & Communication. Become an expert in social media marketing, content marketing, branding, marketing analysis and PR.
In-demand Digital Marketing Skills
upGrad's Exclusive Digital Marketing Webinar for you –
What's new in Marketing?
Digital Marketing Free courses to Learn
Popular Digital Marketing Blogs