With the rise of a digital platforms, becoming influencers and adopting influential strategies have become the most indispensable and vital part of marketing activities. For becoming influencers in India, people have started showing their interest in playing an influential role to make their dream come true of becoming celebrities and alliances with companies to promote and market their choice of brands.
What is an Influencer, and What do They Do?
Influencers are described as "individuals who are having the crucial communicating ability, passion, high convincing attributes, and zeal to influence millions of people on several digital media platforms." These people follow significant influencer marketing strategies to increase the number of followers and make their campaigns succeed.
Learn digital marketing courses online from the World's top Universities. Earn Master, Executive PGP, or Advanced Certificate Programs to fast-track your career.
Various platforms such as Facebook, Instagram, Interest, Twitter, Snapchat, Tumblr, YouTube, and Periscope welcome influencers to influence people and promote the brands for increasing use of specific goods, commodities, brands, or services.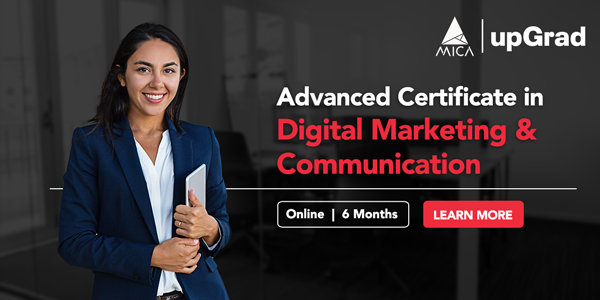 Power of Influencers
Influencer marketing has gained popularity in the last five years. The social media platform provides an opportunity for ordinary men to become popular overnight. All they need is to develop content and prepare video or audio, which can impact the related audiences. The Indian companies are running an influencer marketing campaign to save the efforts of manually gathering the data metrics.
Trust is the only value proposition upon which the individual perceives the influencer as a great source of information and follows him. To become an influencer in India, One should succeed in creating high equity among the targeted segments as they retain the power of influencing people. Thus, they also hold the power to increase the sales of particular products or services and make brand endorsements.
As per Zefmo's India Influence report, around 76% of marketing strategists have their budget allocation for influencer marketing, which also successfully increased their overall sales. They can modify their choices, and change the mindset and perception of their followers.
How to Become an Influencer?
To become an influencer in India, an individual needs to put a lot of effort and time into planning the activities associated with becoming a successful influencer. A strategic plan and action will surely help out in becoming a serious and famous influencer.
1. Determine and Understand the Target Audience
Many influencers make the initial mistake of targeting a huge number of people at commencement, leading them to make influential posts that spread out in many distinct directions.
To initiate the journey of becoming a social media influencer, it is essential to understand the area of interest and know about the audience's interest to which the interests are aligned. Once the audience is targeted, it is substantial to understand the needs, choices, perceptions, beliefs, and motivating agents of the targeted population to create posts and attract them to convert them into followers.
2. Selection of Vocation
Once the business account is created on the appropriate digital platform, it is vital to choose the audience and explore self-experiences to become an influencer. It is beneficial for the influencer to opt for one or two expertise areas or fields of interest to retain effective interaction with the audience. It also helps develop trust among the people relating to the influencers' loyalty towards the particular area of interest.
India has different kinds of influencers creating business accounts on a variety of platforms. For instance, approximately 25 million business profiles exist on Instagram as fashion influencers, travel influencers, health influencers, food influencers and photography influencers, etc.
3. Picking up the Right Social Media Platform
The most crucial task in becoming an Influencer is to choose the platform on which the influential role would be performed. In India, there are so many platforms on which numerous influencers get a lot of audience responses.
Social media platforms such as WhatsApp, Facebook, and Instagram have features for optimising influencers' business accounts. These platforms are having a different set of features relating to earning on crossing the number of views. Thus, the platform's selection depends on the presence of the target audience accessing the platform and the value of the sponsored posts.
4. Creating a Notable Bio
Once the decision is made regarding selecting the appropriate platform, picking the vocation, and deciding the target audience, the influencer needs to create a business account to become an influencer. The account should be effective and reflect the strong personality of the influencer to attract people. An effective profile should be created by sharing information about self-experiences and authentic information.
The account's layout, including profile pictures, posts, colours, and aesthetics, should be catchy. One can make their bio noticeable by gaining competencies and obtaining knowledge through various courses contributing to elevating influencing skills. Professional aspirants can choose the courses to offer, depending on the set goal and budget planned.
To be a well-known influencer in India, it is essential to keep posting unique, knowledgeable, and heart-winning posts to receive higher audience responses. Cybersecurity courses help maintain information privacy and secure business accounts for influencers.
5. Consistency and Regularity
As India comprises many influencers shaping the choices and creating thoughts among people, it is necessary to develop effective relations with the targeted audience. To become an influencer in India, one needs to regularly update their posts and keep sharing new knowledge to retain interaction with the targeted population. The regular posts will increase the number of viewers and tend to increase reliability on him.
6. Interaction with Audiences
Once the individual succeeds in generating impactful and influential content, there is a remarkable increase in discovering the profile by users. To become an influencer in India, one should try to develop the frequency of the posts and retain them to motivate audiences to keep coming back to visit the profile and get relevant information on the aligned area of interest.
The social media profiles' customised features also allow performing interaction with people to solve their queries and respond directly to perform two-way communications. Many times influencers feel nasty about the negative comments received on their posts. In such situations, influencers need to invest a little more time in responding to every comment and message. To become an influencer in India, It is essential to keep cool and respond to every comment wisely to deal with the negative and positive responses appropriately.
7. Post Creation to Attract Brands
To become an influencer in India, one should ensure that their posts should be unique, creative, and factual. The evidence-based posts are more prone to catch the attention of people. One should be more skilled in sharing posts. For instance, in creating content, a person needs to be more specific and have immense knowledge. The influencers can get an opportunity to collaborate with the brands and companies to provide the customer base.
The relevant influencer is selected based on the posts made and the audience targeted by him. The companies also approach influencers and offer collaboration based on the number of loyal followers made by them on business accounts. Resonance is considered in choosing an influencer as it helps assess the extent to which the influencer can engage the potential audiences towards the brand.
Top skills to become an influencer
While being on the journey to learn how to become an influencer, one must also know the top skills to become an influencer. These top skills would help you ace the field you are in.
Strong communication skills
The influencers are required to have strong communication skills. An influencer should be able to communicate their meaning effectively and clearly to their audience. Communication skills determine how far one is able to reach to achieve their target.
Strong communication skills also include listening skills, which allows how well they can listen to their audience which results in the strength of their response power.
Ability to write
Influential writing is a very strong skill for influencers. Having excellent writing is important in today's time as there is the power of strong digital media, where the audience can listen and read to engage with your posts.
Having good writing skills would result in creating strong engagement with your followers. A good engagement with your followers would result in creating meaningful conversations.
Good communication skills would result in translating and communicating powerful ideas into thoughts. A good communicator would be able to articulate their thoughts well with proper grammar, punctuation and pronunciation. This is how to be an influencer in modern times.
Being creative
It is very important to be creative, the influencers need to be creative in order to differentiate themselves from the crowd. The influencers need to have highly creative ideas in order to make them stand out from the crowd. It is for the creative ideas that make one stay memorable for the longest time.
The influencers need to think outside the box, as they need to be unique with their blogs, posts, videos, campaigns, etc. Moreover, the influencers need to be having an eye for detail in order to churn out creative posts.
Time Management
The influencers need to be having time management skills in order to stay productive throughout their time. There is a good potential to use the resources if one knows how to manage their time.
Usually, influencers work on their own unless you can afford to hire a team or someone to delegate your tasks. Then it becomes very important to manage your time well.
Staying updated
It is important to stay updated on the current trends as an influencer. The trend changes very fast in digital media. In order to become an industry leader and a key influencer, the influencers need to stay updated.
Being updated means knowing the industry trends, tools, data insights, market, resources, etc. Influencers can take advantage of various platforms such as social media, blogs, videos, newsletters, podcasts, etc.
Self-confidence
Having self-confidence is the key to success. It is important to have strong self-confidence. Self-confidence allows one to trust their judgement, express themselves well, be open to feedback, promote their brands well and do all of it without feeling embarrassed or ashamed.
Friendly nature
It is important to be friendly as an influencer. The influencers interact with a wide audience and interact with people online and offline. So it becomes important for them to b friendly both online and offline.
The more one fosters relationships, the better growth in followers one sees online. Engagement with people will allow them to feel heard, respected and valued. This will result in building relationships and trusts with the people over time.
Analytical Mindset
It is essential to have an analytical mindset; it allows one to track their performance, goal, effectiveness of campaigns, and many more. An analytical mindset requires interpreting and measuring the effectiveness of data. This allows the influencers to work on creating content that gets them good engagement and reworks the content which does not resonate with target audiences. If you are learning about how to become a social media influencer, you must know that analytics are key to becoming one.
Best Digital Marketing Courses Online
Competencies and Skill Development to Become an Influencer
Due to continuous development in technology and changing marketing strategies, the influencers need to keep updating their skills and upgrading themselves to achieve the goal of influencing people.
Continuous development helps in encountering the challenges in increasing competition among the various influencers. .
Due to the rise of many influencers in similar areas of interest, professional training and qualifications must create influential posts and collaborate with famous brands. Outreaching social media presence is not just an art; it also requires learning to enhance presence, utilise knowledge, and take advantage.
upGrad's Advanced Certificate in Digital Marketing will surely raise your branding, content marketing, PR, marketing analysis, and social media marketing skills. upGrad is partnered with many top universities to provide aspirants with a platform to learn, specialise, and develop expertise in their fields.

In-demand Digital Marketing Skills
upGrad's Exclusive Digital Marketing Webinar for you –
What's new in Marketing?
Digital Marketing Free courses to Learn
Popular Digital Marketing Blogs