Influencer marketing has become the go-to marketing strategy for most savvy marketers owing to the many benefits it offers. 80% of marketers find it effective and 89% find its ROI better or at least comparable to that of other marketing tactics.
If you're contemplating whether or not influencer marketing is meant for you, you're already behind the curve. I don't want to sound negative, but you are at risk of losing quality leads, sales, authority, and visibility to competitors who are already leveraging influencer marketing.
You wouldn't want that, right?
Then, it's time to set aside a portion of your marketing budget and obtain your management's buy-in to hire influencers. After you do that, follow the five-step process I've explained below and interweave influencer marketing into your overall marketing blueprint.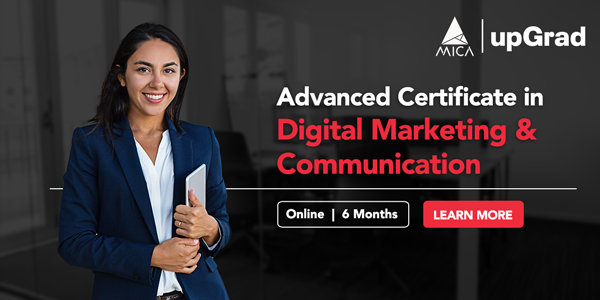 Step 1: Determine Your Goals and KPIs
If you want your influencer marketing program to be result-oriented, you need to identify your goals and key performance indicators (KPIs) from the outset.
To set your goals, try to answer the question: what do you want to achieve from influencer marketing?
Is it brand awareness and reach that you want to expand, or are you aiming to increase your sales? You may also want to drive traffic to your website or cement your industry reputation through influencers.
Whatever your goals might be, ensure that they are SMART (specific, measurable, attainable, realistic, and time-bound). Once you've identified your goals, choose the KPIs and metrics you'll use to evaluate your goal achievement.
For instance, if you plan to increase engagement through influencer marketing, make sure you measure metrics such as likes, comments, and reshares on your influencer-created posts. This will indicate whether or not your influencers were successful in engaging your audience.
Step 2: Pick the Right Influencers
The fate of your influencer marketing program depends on who you decide to collaborate with. Your influencers should be a good fit for your brand, in terms of industry, audience, values, and target platforms.
However, influencer selection can be tricky business if done manually. So, do the smart thing and hire a reputable agency to find influencers. You can also use an influencer discovery tool to simplify and expedite the process.
If you plan to use a tool to search for influencers, you should know the metrics to prioritize. Inexperienced marketers focus on vanity metrics like influencers' follower counts, which are an inaccurate measure of their actual influence.
A better way to vet influencers is to look at their engagement numbers, especially the kinds of comments they exchange with followers. It's also important to opt for influencers who are experts in their niche since they can help establish your brand's reputation as well.
Anything else?
Give preference to influencers who have genuine relationships with their followers, which you can gauge through their interactions.
One more thing…
Dig into the brand affinities of influencers on your shortlist to get a better idea about their past work experiences. You don't want to entrust your brand's image and marketing budget to an influencer who promotes just any brand/product.
Once you zero in on a well-matched influencer, reach out to them with a work proposal and campaign brief. The next step will guide you through that step.
upGrad's Exclusive Digital Marketing Webinar for you –
What's new in Marketing?
Step 3: Plan Your Campaign
Brands collaborate with influencers in a myriad of ways – each designed to help them fulfil their marketing goals. Likewise, you should conceptualize an influencer campaign that will help you achieve your end goal.
Here are some common types of influence-led campaigns you can choose from:
Promoting Discounts to Drive Sales
If you want your influencers to drive sales, you can give them unique discount codes to share with their audiences. The more aggressively they promote your products, the more sales they will help drive
To make it a winning deal for your influencers, you can run a formal affiliate program.
What's that, you ask?
You create a custom affiliate link for each influencer and ask them to promote the link to their audience. On each sale generated through these links, the influencers earn a commission. Since influencers' remuneration is directly tied to your sales, it's natural that they will work harder at promotions.
Buzz Marketing Campaigns
You can also partner with influencers to create buzz about your newly launched products. The aim is to get people talking about your product before it hits the shelves.
How does that happen?
In buzz marketing campaigns, influencers:
Share details about the upcoming launch and product features.

Give exclusive sneak-peaks of the product.

Promote the launch event and encourage their followers to join.

Write positive testimonials about the product.
Writing Product Reviews
You can ask your influencers to write in-depth reviews about your products in order to boost consumer trust.
A single positive review by an influencer can serve a dual purpose – it boosts your brand's reputation and increases your sales indirectly.
How so?
Since people trust influencers' opinions, they may feel encouraged to try your products when an influencer vouches for it.
So, you can design a campaign in which influencers try your products and write good things about them. They can also share video testimonials of their followers using the products, which again build consumer trust.
Best Online Digital Marketing Courses
Step 4: Use Reliable Campaign Management Tools
It's common for brands to work with multiple influencers simultaneously. To stay on the top of your game, you need to monitor each influencer's performance and contribution to your overall marketing efforts. This way, you learn what kind of value they bring to the table and if they're worth the investment.
To track your campaigns, you should use robust marketing tools and platforms. Using these tools, you can instil accountability in your influencer marketing program. You can track influencer assignments, receive automatic status updates, and send reminders to influencers when deadlines are near.
Needless to say, such tools eliminate the hassle of campaign management so that you can invest time in more cognitive activities.
Top Digital Marketing Skills
Step 5: Measure Your Campaign Performance
It's pointless to run influencer campaigns if you don't evaluate their ROI. After all, how will you identify resultful influencers if you don't know how each one fared?
You can generate reports about individual influencers, campaigns, and revenue, or go granular and find ROI per influencer-created post.
Performance evaluation will not only help you assess the outcome of your influencer marketing efforts but will also help you justify the marketing spend in front of your management.
Digital Marketing Free courses to Learn
Wrapping Up
That's how simple it is to start your first influencer marketing program. After a few campaigns, you'll be a pro at influencer marketing. But till then, follow the above step-by-step guide as your influencer marketing handbook.
Do you need more help with any of the steps I've explained? Please leave your requests in the comments. I'll get back to you with the answers soon.
However, if you wish to improve your Digital Marketing prowess, check out MICA and upGrad's Digital Marketing Certificate Program. With this program, you can become an expert in social media marketing, content marketing, branding, marketing analysis and PR – all essential skills on your journey to becoming a successful influencer.
Learn digital marketing courses online from the World's top Universities. Earn Masters, Executive PGP, or Advanced Certificate Programs to fast-track your career.
Popular Digital Marketing Blogs