Social media is no longer just a place for connecting with your friends and companions but also for discovering amazing experiences. And it is here that social media influencers play a vital part, by creating and sharing such experiences that the audience loves to read, watch, and interact with. Influencer marketing is a rage, given the considerable impact and influence, it can have on a large group of people. Brands are always looking to leverage this influence for their marketing strategy.
But to be considered a social media influencer, there are several aspects one needs to look at. Having a verified account, a massive number of followers are just a few of the items on the requirement list, for social media influencers play a critical role in providing relevant, engaging, and correct information. For this reason, being a social media influencer takes time and doesn't happen overnight. If you are serious about social media marketing, and want to gain expertise, check out our digital marketing online certifications from top universities. 
To help you start and ace the game, here's a blog on how to become a social media influencer to get you started:
1. Understand Your Target Audience
Numbers make a huge difference, and many beginners make the mistake of trying to please too many audience types, leading to posts and content that is spread out in different directions. To start your journey into becoming a social media influencer, you need to know who your target audience is. By choosing to prioritize your audience group, you create an interest in the focus group while the audience will appreciate the relevance.
Often, a particular user will subscribe or follow you for something he/she likes but may choose to unfollow if they keep getting too much of the irrelevant content. So instead of trying to please everyone, use your social presence to impress a particular group. This could be from various demographic criteria, geography, topics or interests, behaviour patterns, and others. 
2. Focus On Your Niche
Once you have defined the target audience, you can easily focus on the niche or the key topics that this particular audience is interested in. The logical next step now is to create content that is interesting, unique, and valuable. To be able to do this, you need to immerse yourself in the chosen niche and get enough knowledge to be considered an expert in the field.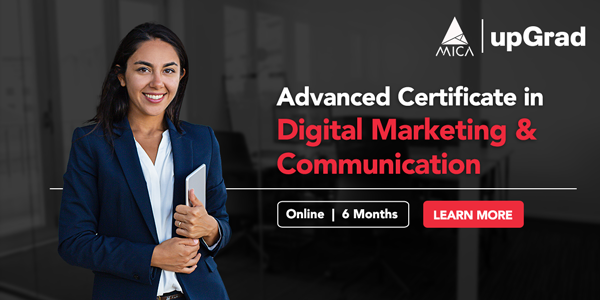 You will find several influencers who may not have the experience or the expertise to be considered as experts, but have strong attention to detail and the ability to create relevant content in the chosen area that is impactful.
3. Be Regular And Consistent
As soon as you start generating impactful content, the number of users discovering your profile will only increase. These users need to know that you don't just share posts out of the blue, but regularly share relevant information which they can keep coming back to. Try to create a frequency to your posts, and stick to it!
You can begin by choosing to post once a week if you are creating video content on Youtube; once a day for platforms like Instagram, Facebook, and Twitter, and so on. Make sure to start with something that is easy to do and then progress to doing more.  
upGrad's Exclusive Digital Marketing Webinar for you –
Webinar with Q&A Session on Digital Marketing
4. Connect With Your Audience And Focus on Engagement
While creating relevant content is one aspect, making sure your audience finds you accessible is another. For each comment or message, take time out to respond and be kind to your followers. Even if you get a nasty comment, be sure to keep your cool and respond appropriately.
There are times when your target audience may not agree with you. So handling the situation tactfully is essential. The key is to stay focused on your message rather than getting into a debate. 
Also Read: Challenges Influencers Face with Social Media Engagement
Best Online Digital Marketing Courses
5. Create Posts That Will Get Brands Interested
Finally, engagement and follower count will get your account noticed, but brands will get interested only if your content is relevant to them. If you think there are particular brands or fellow influencers you can partner with, create the right material first and then reach out. Several brands and influencers are looking to discover like-minded social media influencers, and you may make it on the list!
Top Digital Marketing Skills
Conclusion
While transforming your social media presence for maximum outreach is not an art, there are ways you can learn and ace the game! Taking a course in social media and digital marketing can enhance your presence and help you understand the various behind-the-scenes activities to help you get the right boost. So take time out to learn how social media and online marketing work, and utilize this knowledge to your advantage!
If you wish to explore and become an expert in Digital Marketing, check out MICA and upGrad's Advanced Certificate in Digital Marketing & Communication. Become an expert in social media marketing, content marketing, branding, marketing analysis and PR.
Digital Marketing Free courses to Learn
Popular Digital Marketing Blogs
Is it hard to become a social media influencer?
There is the glitz and the glamour, and many social media influencers have become social celebrities in their own rights. As an outsider, the work of a social media influencer looks simple and easy. Just like any profession, becoming a social media influencer comes with its set of challenges. You have to constantly churn out content that is geared towards engaging your audience. Moreover, you also have to develop content that is likeable, comment worthy and shareable. This will help grow your followers. In addition to putting in hard work and effort into creating engaging content, you will need to be patient and determined. Having said that, the hours of work that you put in will reap benefits if you do not quit. As data suggests there are 3.7 billion social media influencers today in an industry that is worth over USD 5 billion. Therefore, it is important that you do not lose hope and keep creating great content that will help you achieve your goal of becoming a successful social media influencer.
Is social media influencer a real career?
Today, the domain influencing the audience does not solely rest on film stars, sportsmen, political or corporate leaders only. The space of influence has been hijacked by ordinary people like you and me who have managed to create a substantial audience base and have established their expertise in a specific industry or subject area. Just like any other job, social media influencers have to constantly engage with their followers by developing engaging and interactive content on a regular basis. They have to invest in equipment, a lot of ideation, effort, time and sometimes even external resources to produce impactful stories. Today, social media influencing for many is their primary source of income. For several thousands, this channel has become a great side hustle that complements their earnings. Therefore, it can be said that social media influencers do have a real career.
How much money do social media influencers make?
Social media influencers have multiple ways to earn an income. However, it is hard to pinpoint an average figure that a social media influencer earns. For social media influencers that primarily use YouTube are able to monetize their video content post crossing a minimum subscriber base and watch hours threshold. This enables them to earn money every time an ad is shown as the video is watched. For those social influencers who operate on Facebook and Instagram only, the channels of income are not as straightforward. Their earnings primarily stem from brand collaborations, affiliate marketing, guest blogging and merchandising.
Ride the Digital Wave