Introduction
"Do Facebook ads work?" seems to be the biggest question nowadays on any digital marketer's mind. Most brands are already on the social media marketing bandwagon and are using all the tools at their disposal to ensure that their brand is being targeted to the right customers at the right instances in the right amount. While many are still trying to understand how Facebook ads function, there is still a sense of ambivalence in believing in the efficacy of Facebook ads.
Now, this is mostly a subjective debate, where a few brands find it to be extremely rewarding to advertise on Facebook, while few other brands bellyache about Facebook ads burning just another hole in the marketer's pocket. Some argue that it has increased their sales exponentially, while others argue that it is just another avenue where you have to spend more money than needed just to be "present" on a medium.
This is one of the great modern discussions that is shaping up how brands are marketing on digital, but before getting into the efficacy of Facebook ads, let's first understand how Facebook ads function.
How Do Facebook Ads Work?
As of 2021, Facebook has 2.5 billion active users on its platform, a staggering number that is but a good chunk of the world's population. So, naturally, Facebook has a repertoire of data about its users that indicates their likes, dislikes, interests, behaviours and, effectively, their personalities. Say you have a brand that caters to a certain, specific demographic in the Facebook user database.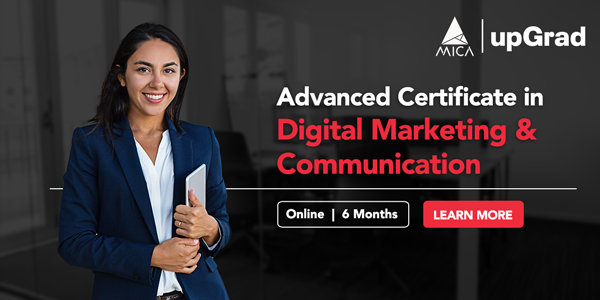 You're trying to reach out to that demographic, but you don't know where exactly to start from and how. Facebook will help you reach that demographic by identifying the target group based on basic parameters that include age, gender, location, interests and online/social media behaviour—data that they have accumulated over the years on the platform. Your ads will reach the exact people you were trying to talk to, with the exact message.
Moreover, it doesn't stop here. Facebook will also help you reach your audiences based on their device preferences, i.e., via desktop, mobile or tablet, the device your audience is currently on. Hence, you can tailor your communication as per the consumption patterns of your consumer. Facebook also enables you to reach out to your consumer when they're not on the platform through their partner categories.
Effectively, Facebook gets you closer to your audience at their time of convenience and even enables you to identify the various occasions during which your consumer will need your product or services. This is a huge step toward ensuring that your marketing efforts are not gone to waste and closing the loop on brand communication with your consumer.
Are Facebook Ads Effective?
Facebook ads are extremely effective in reaching your consumer, with a great conversion ratio that translates to, in many cases, an exponential increase in sales numbers and figures. With the right mix of targeting, retargeting, generating leads and ad testing, you can ensure that your business reaps only the benefits of Facebook ads and not just incur the plain marketing spends.
But more importantly, the question to be asked here regarding the effectiveness of a Facebook ad campaign is not "Do Facebook ads work?" or even "How to do Facebook ads function," but rather "How to make Facebook ads work for me and my business?" Because ultimately, unless you understand the best way to milk a cow, you'll always be complaining that your daily yield is not that impressive.
How to Make Facebook Ads Work for You?
In discussing the merits and demerits (if any) of Facebook ads and designing a Facebook ad campaign, it is important to keep in mind a few pointers that will help you streamline your campaign while also ensuring that your business goals are met. Here are a few tips that will help you straddle the evolving Facebook ad marketing environment:
1. Have a Clear Motive
Like any other enterprise, it is always useful to completely and unequivocally understand your ad campaign's objective on Facebook before getting started on it. Facebook is a highly dynamic medium that has customised marketing to a large extent with its ad formats and boosting plans. And marketers have many reasons for running a campaign, right from the increasing share of voice to simply making a sale.
So, before you embark on your Facebook ad campaign, understand why you need it and what you're trying to achieve from it, with respect to sales, communication, brand awareness and brand building. Having a strong idea of where you're headed will help you pick the right tools on the platform to market effectively.
2. Test your Audience
Not all your consumers are the same. While you might be selling your product or service to a certain demographic of the population, it is not entirely necessary that they all respond to you in the same manner. Not all people have the same reaction to the same message, so it is important that you split your messaging and test it across various groups and types of people.
This includes tailoring your messaging in such a way where you get to experiment with the headline, copy and even the image or illustration style used in the ad. Studying the results of how different groups have reacted to the different messages will help you streamline your communication better, where you can customise it for the relevant audiences.
3. Proper Lead Generation
In discussing how Facebook ads work, a term that is often used (and also misused) is lead generation. It helps in discovering new consumers and points out the whitespaces present in customer acquisition. While lead generation cannot be the sole reason for an ad campaign, it ends up being the motive most of the time. And in an evolving medium like Facebook, it is important that you stay on your toes when it comes to lead generation.
It involves crafting the most optimum strategies to generate new leads, where the returns are more than the investment. For example, most marketers point to a new campaign to grab newer consumers but don't understand that the same result can be achieved by retargeting their existing customers who visit their website. This not only improves the campaign's conversion rate but also increases brand recall and engagement rates.
4. Diversify your Content
One more vital point to remember while understanding how Facebook ads function is: "Do not put all your eggs in a single basket." Instead of going all out on a single ad in a limited ad format, use different types of ads to put across your messaging.
This involves different ad sets as well as different content pieces and makes you seem like a business that truly has something to offer, rather than one that's trying hard to sell its meagre offerings over and over again like spam messaging. This method promises higher conversion rates and brings down the costs quite drastically.
5. Honour the 20% Rule
Facebook has been notorious for its stringent following of the 80-20 rule in ad promotion, where it dictates that for performance and reach of your ad or post, the ideal mix of image and text should be in the ratio of 80:20, respectively. That simply means more imagery (4/5th of the ad) with very less text (1/5th of the ad). While this rule is no longer mandatory, the fact remains that Facebook rewards those ads better that have lesser text in them.
So, as a thumb rule, ensure that you use as few words as possible to put forth your messaging and try and communicate the objective of the ad through strong visuals. This also retains a certain democracy on the platform, where users don't use only words to manipulate their messaging.
Best Online Digital Marketing Courses
Conclusion
From the discussion above, it is apparent that the answer to "Do Facebook ads work?" is an unequivocal "Yes," only when used in the right way. The Facebook Ads platform is a dynamic, layered service that is always evolving with the changing technology and market; therefore, using it effectively also means understanding what is going on in the market and your user's minds. The key is in not being pushy but assertive while you are empathetic to your customers' needs. This will ensure that your marketing efforts have a direct effect on sales.
Just like how it is important to stay updated about the advertising platform on Facebook, it is also extremely important to stay updated on the various trends in the ever-growing field of digital marketing. upGrad has an extensive, comprehensive blog page that touches upon what matters in the digital marketing world.
Learn digital marketing courses online from the World's top Universities. Earn Masters, Executive PGP, or Advanced Certificate Programs to fast-track your career.
For a more in-depth, intensive understanding of digital marketing, sign up for upGrad's Advanced Certificate in Digital Marketing today.
Top Digital Marketing Skills
upGrad's Exclusive Digital Marketing Webinar for you –
What's new in Marketing?
Digital Marketing Free courses to Learn
Popular Digital Marketing Blogs