Waking up at an ungodly hour to go to the office through totally packed streets with other half-asleep commuters and slogging through emails until the clock ticks 5.
Sounds horrible?
What if you can break this rat race to earn some extra bucks – at any time and from anywhere? Even when you are asleep!
Well, that's precisely the notion behind affiliate marketing.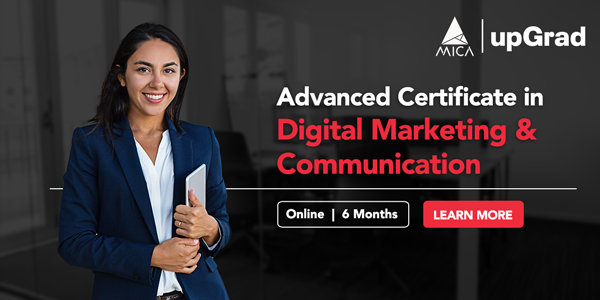 Affiliate marketing strategy is a popular strategy to generate more sales and online revenue. Both brands and affiliate marketers can benefit from affiliate marketing when done strategically.
According to Google Trends data, affiliate marketing has come a long way over the last five years.
Ponder over the following facts and figures to know the significance of affiliate marketing:
81%

of the brands take help from affiliate marketing to grasp customers' attention and get more sales.

79% of marketers use affiliate marketing to drive conversions, while

83%

use it to enhance brand awareness.
Before heading towards the best strategies for affiliate marketing, let's glimpse what it is all about.
What Exactly is Affiliate Marketing?
Affiliate marketing is the process where you can earn a commission by promoting other brand's or company's products. It's quite simple – you find a product, promote it to others, and earn a profit through each sale you make.
Affiliate marketing is helping thousands of people earn a fair amount of passive income. You can be amongst them by using the right strategies and being focussed.
Don't worry if you have no clue how to start an affiliate marketing campaign. We have compiled some of the best affiliate marketing strategies that can help you be a savvy affiliate marketer.
So, without any further ado, let's begin.
Read: How The Role of Digital Marketing is Crucial To Businesses?
Top 5 Affiliate Marketing Strategies
1.

Get 1 inch wide and 1 mile deep
If you are a new affiliate marketer, don't make the mistake of going 1 mile wide and one inch deep – focusing on dominating 50 niches in the initial years.
We understand that when you see people making millions from marketing products in emerging niches, it becomes challenging to stay focussed.
However, the result of this distraction is having a portfolio of 21 websites in random categories combined with a pitiful domain authority generating almost zero sales.
You are all free to experiment with different niches after you have attained a certain level of success on your first website. So, you must begin with the agenda of going one inch wide and a mile deep.
Learn Digital Marketing Course Online from the World's top Universities. Earn Masters, Executive PGP, or Advanced Certificate Programs to fast-track your career.
2.

Using PPC advertising
You can use pay-per-click (PPC) advertising to promote affiliate programs and grow sales. It is a method of leveraging search engines to drive highly targeted generally to a specific landing page.
A majority of affiliates love PPC as it allows you to make sales immediately. However, you need to ensure that you have in-depth knowledge of PPC along with the targeted market.
Bear in mind – it is not as easy as it may seem.
You need to dig deeper to generate more clicks on your ads and make them list higher. Google analyses the quality of ads and promotes only the appealing ones.
upGrad's Exclusive Digital Marketing Webinar for you –
What's new in Marketing?
3.
Email marketing (Game-changer)
Email marketing is amongst the most powerful affiliate marketing strategies for every niche and every product.
Email marketing helps in driving direct sales faster than any other tool. Ever since the evolution of online communication, email has been a constant medium to connect to people.
List building has been helpful to bloggers and online marketers to get sales with minimal efforts. You need to set up an email marketing service and then collect as many emails as you can. You can use this strategy to convert leads into paying customers. It is one of the effective ways of affiliate content marketing.
Best Digital Marketing Courses Online
4.
Spruce up your CTA button
Register, Sign Up, Purchase, Join – these are some of the commonly used CTA (call-to-action) buttons. They have been so overused that they have become dull and unattractive now.
Provide an irresistible CTA button to your reader. For instance, you can try using something like 'Get Yours Now,' 'Instant Access,' 'Get it for you,' or something else which shows that the users will get something for clicking it.
Also Read: Digital Marketing Tutorial: A Step-by-Step Guide To Become an Expert
5.

Boost sales with coupons, deals, and promotional offers
Using coupons and deals to attract customers is amongst the top affiliate marketing strategies to boost sales. Customers are more likely to search for sites offering discounts, new deals, and promotions before they finally make a purchase.
After all, everyone wishes to make the best purchase at the lowest possible price. Isn't it? For highly competitive markets such as beauty, travel, food, gadgets, coupons work the best. Just make sure that you design and manage the coupons wisely. A poorly planned coupon might result in a tremendous decrease in your profit margins.
6. Blogging
Blogging is one of the most effective ways to do affiliate marketing. A blog can help you to achieve website visits, establish expertise, and become a go-to source in the industry. A successful blog can also help you to build a loyal community of readers. This is why blogging is one of the most adapted and successful affiliate marketing strategies.
7. Videos
People spend a lot of time watching videos on social media. Affiliate marketers can use online videos to announce their new products, conduct Q&As, and demonstrate products to their target audience. It is one of the most effective affiliate marketing strategies.
8. Webinars
Technology has many advantages, and webinars are one of them. Just like in-person seminars, webinars help brands to connect with their consumer base on a deeper level. They are one of the most effective ways to generate email sign-ups. They are one of the most effective ways of affiliate marketing strategies.
9. Reviews
The reviews help create a positive brand image. Affiliate marketers must ensure their image is intact and well-managed on the sites like Google, Yelp, Yahoo, etc. The marketers can also partner with affiliate publishers, who can write reviews and testimonials for their products and services.
10. SEO
SEO marketing can be helpful to be found the target audience. By strategically incorporating popular, searchable keywords into the copy, image tags, and metadata, the brand can increase its chances of getting discovered.
Read: How to become a content marketing specialist?
In-demand Digital Marketing Skills
An example of an affiliate marketing strategy that will inspire you
Here is an example of a top affiliate marketer to take inspiration for your affiliate marketing journey.
BestReviews is an affiliate marketing giant – being amongst the largest product review sites on the internet. They have a team of dozens of writers, product testers, and many more.
Perhaps you can compete with them as a bedroom marketer; you can learn from their approach.
They have an extremely SEO-focused strategy, with more than 80% traffic coming from organic search.
You can try to apply their content model to a more specific niche. They have created high-quality reviews with unique visuals (pictures as well as videos).
You can try using a similar affiliate marketing strategy but focus on a specific niche to get optimal results.
Digital Marketing Free courses to Learn
Final Thoughts
A majority of the people who try an affiliate marketing strategy often give up way too soon as they fail to get immediate success. To avoid this, you must set realistic expectations at the beginning while carefully analyzing your statistics.
Make changes when you feel the need to do so. Remember, you cannot become a successful affiliate marketer overnight, but gradually.
If you wish to explore and become an expert in Digital Marketing, check out MICA and upGrad's Digital Marketing Certificate Program. Become an expert in social media marketing, content marketing, branding, marketing analysis, and PR.
Popular Digital Marketing Blogs