Admission Process
For corporate nominations, the company can confirm that their credentials are in order.

Step 1 - Submit your Application
Participants must submit an application form and submit copies of their credentials at UpGrad portal.

Step 2 - Get Shortlisted based on your Eligibility
Based on eligibility of students and supporting documents, students are shortlisted.

Step 3 - Receive an Offer Letter from IIT-Bombay
Offer letter is sent to the student.

Step 4 - Payment
Student makes a payment.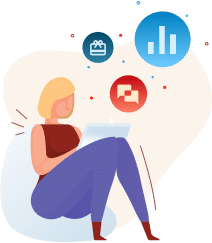 Refer someone you know and receive Flipkart vouchers worth INR 3,000!*
*This Referral Offer is valid only on the Certificate Program in Business Analytics.