No marketer doubts the power of social media platforms and their influence when it comes to successfully running a business. However, while Facebook, Instagram, Twitter, and LinkedIn get all the glory, many digital marketers remain in the dark about Pinterest and its potential.
In this article, we'll help you understand how to use Pinterest for marketing. However, before we do that, let's understand why you need to use Pinterest, to begin with.
Why Should You Use Pinterest For Business?
1. Pinterest's total revenue hit the billion-dollar mark in 2019
Earning a whopping $1.14 billion in total revenue, Pinterest saw a 51% increase in revenue earning from 2018. The platform attributes its growth to a direct increase in advertiser demand and significant improvement in the conversion optimization products that they offer.
The platform is steadily ramping up its inner workings to help advertisers and marketers reach their desired audience groups. So, it makes sense to include Pinterest as a key channel within your branding and marketing strategy.
2. Pinterest has a Diverse Global User Base
While Pinterest may have started and taken shape in the US, its reach in 2021 transcends the limits of geographic borders. As of 2020, more than half of Pinterest's user base lives outside the US. Towards the end of 2019, Pinterest enjoyed double-digit growth in all the countries where it is present, barring Iceland, Canada, and New Zealand.
When it comes to the Indian market, Pinterest continues to remain significant. The platform has over 175 million registered users, and close to 67 million are from India. Additionally, India is Pinterest's second-largest market. For marketers who are still unsure of the platform's impact in the Indian sense – Pinterest was ranked as the 6th most popular social networking platform in India.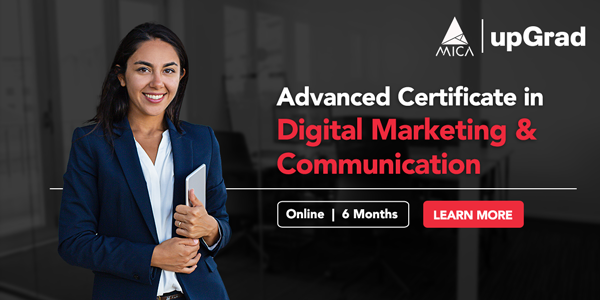 3. Visual Search is Going Mainstream
Human beings process visual information faster than textual information. This is true even when we use digital mediums in our everyday life. So, what this means is that users are more likely to respond to visual content – infographics, images, and illustrations – better than they respond to text-based content. This holds true for websites, social media communication, e-commerce, etc.
As marketers, we already know that visual mediums of communication work better than most others. However, the numbers show that visual search is no longer a trend on the horizon; it's already here in a big way! Research shows that close to 62% of millennial respondents prefer visual search as opposed to any other new technology.
Currently, Pinterest is the only one among the leading social media platforms that offer its users the chance to browse and discover via visual search. This is a massive opportunity for any brand that's looking to boost sales, recognition, awareness, or recall.
4. Women Love Pinterest
The stereotype that Pinterest is a woman's platform may not be entirely off base. As far as Pinterest's Indian market is concerned, 80% of the users are women. Additionally, a significant chunk of the women who use the platform are under the age of 40. This means that if your brand caters to this consumer segment, Pinterest is an untapped goldmine of sorts. Be it beauty, home decor, fashion, travel, or even home improvement – Pinterest can help your brand reach the right audience.
5. Pinterest Can Encourage Sales Transactions
Unlike any other social media platform, people visit Pinterest seeking inspiration and looking for ideas or products that help them achieve a particular goal. Be it inspiration for a no-bake cheesecake or a rustic wall hanging, 98% of Pinterest users reported trying new things they discovered on the platform.
The same report found that close to 84% of Pinterest's weekly users used the platform to make up their minds about imminent purchases. Out of these, 55% sought out specific products, and 83% reported making purchases based on brand content they discovered on the platform.
How To Use Pinterest For Marketing?
The statistics we highlighted above are sure to give you a glimpse into Pinterest's potential as an essential marketing platform for your brand. Now, let's get into answering the vital question of how to use Pinterest for marketing.
1. Amplify The Reach of Your Content
As we mentioned earlier, Pinterest is the perfect platform for those who prefer visual content. However, that doesn't mean that the story ends there. While Pinterest may attract audiences who want to browse through visual content, supported with the right imagery and copy, audiences will click on live links that redirect them to other parts of the internet.
From a marketer's perspective, this makes Pinterest one of the best content distribution sites. Be it a blog article, an infographic report, or even your latest collection of trends, Pinterest allows users to click through live links and consume content even on third-party websites.
By using Pinterest Boards, you can save your pins in one place and allow followers to explore your content with ease. Additionally, there is no cap on the number of boards you can have. So, based on themes, products, services, trends, or any other distinguishing factors, you can create boards that integrate your content while also inspiring your audience.
With Pinterest Group Boards, you can invite users to join your boards and even add to them. The underlying aim with such boards is to get others to contribute with content that fits into the board's theme, all while boosting engagement and increasing interactions. If you are using Pinterest for your e-commerce website, read here about how to optimize your website for Pinterest.
2. Educate Customers
Pinterest is the inspiration hub of the internet, and consequently, content like infographics, tutorials, how-to guides, and other forms of educational content do well on the platform.  Combine this with its users' visual-heavy preference, and you have a powerful visual-first channel to educate consumers and potential customers.
Depending on your brand's offering and your target audience's preferences, create and share visually-appealing content that can add value to your customers' decision-making and buying experience.
Learn digital marketing courses online from the World's top Universities. Earn Masters, Executive PGP, or Advanced Certificate Programs to fast-track your career.
Best Digital Marketing Courses Online
3. Boost Sales
Buyable Pins are one of the best ways to get sales from Pinterest. Sadly, they aren't available for Indian business accounts as yet and have only a limited reach compared to stores on other popular social media platforms. However, that doesn't mean that you can't try and land sales through Pinterest.
With smart features like 'Shop the look' pins and the 'Shop' tab that's available for business profiles, you can get people to visit your online store or website. However, the key is to make sure your descriptions are crafted in a way that motivates people to click on your link and shop. Descriptions that include important keywords, important product details, size specifications, and other relevant information are more likely to perform better. This is how to use Pinterest for marketing.
4. Use the description 
It is important to use description in the images; it adds a lot more depth to your content. Imagine, having just a picture with no context at all. It may appear random and non-readable to look at, and there is a high chance that you may forget about it together. Having a description in the image can be tweeted. Ensure you keep the description short so it can be tweet-worthy.  This is how you can use Pinterest for marketing.
5. Build links to the website
For sales and lead generation, building links that take you back to your website is always important. Otherwise, Pinterest is just a photo-sharing platform like other platforms. When your picture has links to the website, the users can be directed to the website where they can see various options and buy. This is one of the effective digital marketing Pinterest ideas.
6. Picture layout matters
It is important to mark and post your images so they occupy the maximum space. The most pinned and famous photos have one thing in common: the vertical size they all have. The size of the image creates an impression of the image's pin worthiness. This Pinterest social media marketing trick reaps benefits. 
In-demand Digital Marketing Skills
upGrad's Exclusive Digital Marketing Webinar for you –
What's new in Marketing?
Also Read: How to Promote your Brand on Social Media
Final Thoughts
While this article aims at demystifying the question of how to use Pinterest for marketing, it is only a starting point for potential marketers.
However, if you wish to explore and become an expert in Digital Marketing, check out MICA and upGrad's Digital Marketing Certificate Program to take your skills to the next level. With this program, you can become an expert in social media marketing, content marketing, branding, marketing analysis, and PR.
Digital Marketing Free courses to Learn
Popular Digital Marketing Blogs
How often should you be pinning on Pinterest?
The first thing you should know is that you should be pinning multiple times a day. Not just one or two times a day, but more than 10 times per day. The more engaged you are in the Pinterest community by pinning, the better off you will be. You should also know that you do not have to always pin unique content. While pinning your own unique content is excellent, you can just click the 'Save' button and pin it to one of your boards if you happen to see other exciting content on Pinterest. This will enable you to pin a lot more content. Think of this as being something similar to sharing someone else's Facebook update. Pinterest is very similar. So, when you share, in this case, 'save' a pin, it also goes onto your board.
How to use Pinterest for marketing?
Pinterest is basically a giant virtual corkboard where you can just pin blog posts about whatever you want or like on different categories of boards. It is imperative to have evergreen content because your pins get pinned for a long time. It is also beneficial for SEO for your website because it has all of the backlinks. The target audience on Pinterest is majorly female-dominated; however, there are males on the social media platform. So, pins on fitness, cooking, blogs, and crafts have far greater reach. However, other things are also popular such as businesses and fashion. The first step is to step up your account. If you already have a personal account that you want to use for your business, you can just go to 'Settings and switch it to a business account. The most appropriate ways to use Pinterest to market your business is by increasing the reach of your content, informing your target audience about your products and services, and boosting sales.
How can content marketing be used on Pinterest?
As the adage goes, 'Content is king,' content marketing is also relevant on Pinterest.

The right content marketing strategy can improve your overall content. Here are few ways in which content marketing can be used on Pinterest: Nowadays, a lot of social media platforms offer free analytics. After your business account has been verified on Pinterest, you can avail the analytics data. This will help you see which of your pins are most popular and allow you to repin them.

Another fantastic feature of Pinterest is that it lets users bookmark popular stories. You can later share or curate the articles for your website.

You can also create blog content from the infographics that are available on Pinterest.
What are the Pinterest rules?
The basic rule for Pinterest is to not use it for false, misleading, antagonistic, or harmful behaviour.
What is the advantage of using Pinterest?
More than just the image sharing part, Pinterest is very useful in finding new content which is helpful in creating a large network and driving traffic to the website.
What are the three types of pins?
The three types of pins are Image Pins, Video Pins, and Idea Pins.
Ride the Digital Wave