The benefits of social media are no longer underrated. It took years for people to understand the power of doing business via social media. Now that the generation has stepped into the social media groove, it has become a raging tool to enhance business perspective. It takes time for businesses to figure out the data on social media platforms and gather customer information.
The power of networking via social media has become a part of everyday life. It has created ways capable enough to convey a brand's message to the right people at the right time and ensure that a brand does not lose its customer base. It takes very little time to influence a customer into social media marketing tricks, thereby converting a prospect into a lead and further into a customer.
There are several advantages of becoming a social media freelancer, given that the number of benefits social media brings along. It has the power to generate huge income potential.
How Does a Social Media Freelancer Help a Business?
Social media freelancers make use of a cost-efficient digital marketing method that incorporates syndicating content further publicised on social media handles. It leads to increased brand awareness, which helps businesses introduce themselves to a new network of customers.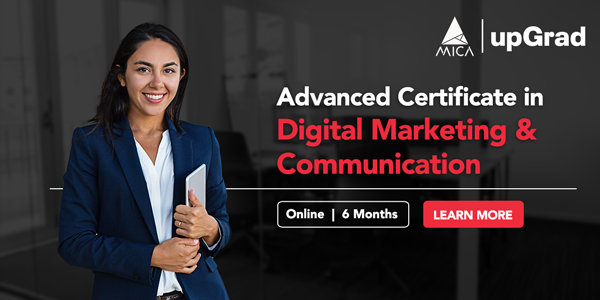 Social media freelancers help businesses with more inbound traffic. They publicise products and services and help people familiarise themselves with the brand by posting content with relevant keywords that already rank.
Social media freelancers get the business its much-needed traffic with less effort and a significant amount of success. They make use of search engine optimisation and help a business website rank well to obtain traffic. However, it is to be kept in mind that social media does not directly increase search engine rankings. It takes time for social media to bring a website to Google's first page. However, it does generate positive results in the long run.
Social media freelancers also work on the areas of brand loyalty and customer satisfaction. They make a business more valuable and establish a proper mode of communication. People follow social media freelancers, such as influencers, who regularly post content pieces about a brand to develop credibility. They regularly interact with customers to build brand reputation and generate large followings of people who pay attention to their views.
How Much Does a Social Media Freelancer Make?
Social media freelancers work towards making a big name with the ability to create a network and the capability of posting great content pieces. Businesses lookout for social media freelancers to engage in social media marketing, especially those who have previously had success.
The average income of a social media freelancer depends on the nature of the work, the domain, and the designation. Freelance social media writers make about 4 to 6 lacs in India.
Freelancers also charge on an hourly basis, ranging from INR 450 to INR 700 an hour.
The benefits of social media freelancing include a great way to earn flexible money with the benefit of working on a diverse range of projects.
Social media marketing jobs in the freelance capacity bring along the freedom to work anywhere you want, save money on traditional work expenses, and the freedom to work with several businesses and people at the same time.
How To Become a Reliable Social Media Freelancer?
A freelancing career in social media is high in demand. Although perceived as straightforward and easy, the career requires a lot of skills, to be honest. Social media freelancers with bachelors in marketing, public relations, or a similar domain are preferred by small to medium organisations. Although qualifying marketing does not decide how good a social media freelancer is, it can be a deal-breaker in some cases.
There is no strict path to become a freelance social media marketer. However, you can do some things to facilitate social media management as a career. As a social media freelancer, it is important to know how to create a report, content that converts prospective leads into customers, people engagement, community building, and bringing useful resources for the company.
1. Learn The Fundamentals of Marketing
Modes of online marketing for a business include social media, as most of the company's efforts in online marketing come from social media. As a social media freelancer who wants to excel, you must seek appropriate training and know your job's contents. Learn the meaning of conversions, existing social media protocols, and the benefits of using online marketing as a business platform.
Before diving right into the strategies, it is important to analyse where social media comes from and where it takes a business.
2. Practice Much
To learn how social media management works is important to practice more and more. Slowly, when you start with posting content pieces in the form of videos, photographs, and articles, you will realise if the audience is seeking out you. At first, it may seem that your content pieces the least interesting subjects on the internet, but for you to reach a target, it is important to analyse every post you make.
3. Choose Specific Platforms To Master
Every social media platform on the internet is different. Each has its characteristics, and to become a master in social media freelancing, you must have patience. Choose a single or maximum of two platforms in the beginning. Become proficient in them and move to the next one. Do not dive right into all platforms at once without knowing managing one single platform.
4. Online Writing
Social media marketing does bring a lot of video marketing, photography, and good content. As such, it is important to learn the art of writing and translate it to bring success. In social media, the basic is to understand how the audience is different from one another, and therefore the targeted speech should be optimised to meet all customer requirements. Content should be effective and engaging to ensure a prospect becomes a customer.
5. Grow Your Community Continuously
As a social media freelancer, you must have great networks to connect with. To ensure you, outreach customers, to the greatest possible extent, it is normal to be aggressive in the beginning and continuously promote your client's name with every content. Try to produce content using trending topics, hashtags, industry news to get ahead.
6. Respond To Your Customers
Technology has advanced to an extent where getting feedback has become an instant mechanism. Waiting for up to 48 hours may become a challenge these days. Address questions and answers that people post on your content pieces. Keep an eye on the good feedbacks and also on any issues by mentioning them directly. Pass on the message to the brand and help them to cater to such problems. This way, you will have better client retention and also so good publicity for yourself.
7. Bring New Ideas To The Table
To become a successful social media freelancer, it is important to showcase that your concepts and ideas are unique. Your unique selling point will determine if you are a successful freelance social media practitioner. It is considered the hardest task done for a client, if a train wreck is foreseeable, make sure you are seeking the right attention. Bring out a tactic that increases engagement and gathers followers for your brand.
8. Professional and a Consistent Approach
To become a successful social media freelancer, it is important to maintain professionalism and a constant voice of politeness on social media platforms. For businesses to reach out to you and offer contracts, they need to survey through your social media profiles and check out if you have been professional consistently. Your approach will determine if a brand will favour your approach. Keep a seamless approach on your social media handles, and post frequently.
Best Digital Marketing Courses Online
To Conclude
Becoming a social media freelancer is no easy job. At the same time, it is rewarding and full of fun. To become a successful social media freelancer, your approach needs to be constant, and so does your skill. Give your skillset a new outlook with the digital marketing course on upGrad. Get your hands on the perfectly crafted online courses on upGrad, and learn from the best faculty.
The industry can be overwhelming at times. However, change is the only constant. Accept the change, learn new things, and improve continuously to win the "not so easy" game. Social media freelancers use social media marketing as a key element for success, thereby materialising a business prospect by connecting with a customer network, increasing awareness for the brand, and finally boosting sales.
The upGrad and MICA PG Certification in Digital Marketing & Communication course take on a holistic approach to digital marketing. By the time you finish with us, one thing is for sure – your horizon of knowledge will expand significantly and you'll learn to think and act like a true digital marketer. With so many perks and benefits, why should you go someplace else?
In-demand Digital Marketing Skills
upGrad's Exclusive Digital Marketing Webinar for you –
What's new in Marketing?
Digital Marketing Free courses to Learn
Popular Digital Marketing Blogs