'Content is king' has made the rounds of digital marketing circles for years, but what does it mean? If we liken content and its marketing to a tree, content is the roots of digital marketing. The branches reaching out symbolizes content marketing.
Content is everything you see online – blogs, social media posts, newspaper articles, videos, emails. Content marketing uses this content to reach customers, educate them about your business and fulfil marketing objectives. Such objectives could be lead generation, acquiring new customers, retaining customers, establishing brand authority and more.
In short, the importance of content marketing is that it would be difficult for organizations to create and maintain a relationship with their audience.
Learn digital marketing courses online from the World's top Universities. Earn Masters, Executive PGP, or Advanced Certificate Programs to fast-track your career.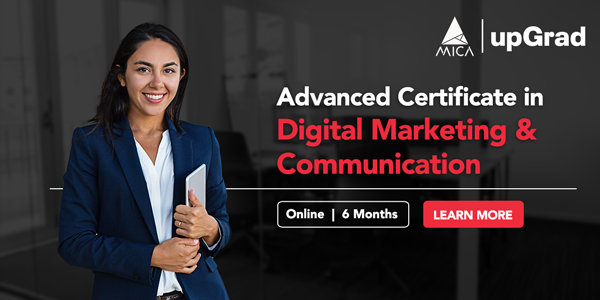 Why do businesses need Content Marketing?
Content marketing is, perhaps, the most important digital marketing strategy. As of 2020, 70% of marketers invested in content marketing plans for their businesses and at least 24% planned to increase this investment in the same year. 40% of marketers considered content marketing as an integral part of their overall marketing plan.
The numbers signify how content marketing benefits business goals. But why are so many marketers making substantial investments in this digital marketing channel?
It's Valuable to Brand & Customers
The purpose of content marketing is to educate customers about a brand's product or service. Customers appreciate receiving value in the form of relevant information that is useful to them.
For instance, Neil Patel (SEO marketing expert) provides his prospective customers with answers to their questions. By exchanging knowledge, he's making audiences feel valued. With valuable and meaningful content, brands can foster a long-term relationship with customers.
It creates Brand Awareness
One of the many advantages of content marketing is that it's the best way to generate awareness about a brand among new and existing audiences. Audiences naturally gravitate towards brands that are actively engaging with them. By marketing content, businesses give audiences something to talk about, making the process seem like virtual word-of-mouth marketing. Creating awareness goes a long way for both brands and customers.
Digital Marketing Free courses to Learn
It inspires Brand Loyalty
The same people who talk about your content are loyal to your brand. In today's fast-paced digital world, if audiences are giving time to a brand, it means that they value the business and advocate for it. Sometimes, audiences may not buy from the brand themselves. But they can influence their friends and family and lead prospective buyers to the brand.
It provides Customer Insights
One of the lesser-known reasons behind the importance of content in digital marketing is that it can give brands deeper insights into customers. To understand what type of content they should promote, brands first conduct research. Then, as they employ content marketing processes, they come across more first-hand data. Thus, they can access unique insights at every step, which leads to better marketing goals and audience targeting.
It establishes Brand Authority
Brands can build authority by providing valuable and qualitative content, creating brand awareness and using customer insights to develop brand loyalty. Establishing a brand as a go-to industry expert is possible by providing audiences with resources for their needs and demonstrating experience. However, becoming a leading specialist in the industry will take organizations a long way in proving brand authority.
It attracts higher Site Traffic, Lead Generation & Conversions
When audiences view and share original and valuable content created by brands, they generate new leads for the sales department. Credible and qualitative content also gets a higher score on search engine algorithms, bringing in more traffic to the brand website and cementing the importance of content in SEO. Ultimately, a marketer's goal is to earn revenue for the business. By generating leads and increasing site traffic through content marketing, brands eventually have a better conversion rate.
Content Marketing in action
Marketers can undertake content marketing through various content formats such as
Blogs

Videos

Social Media Posts

Email Newsletters

Podcasts

E-books

Case Studies & Whitepapers

Infographics

Webinars

Tools & Courses
With more than 90,000 Google searches happening every second, search engines are constantly enhancing the user experience. But, have you ever not got the answer you're looking for when searching for a topic? That's because content marketing is at play.
For Instance, Investopedia always shows up when you search for a finance-related query because their content marketing strategy uses an expert content structure that works well with users and search engines. Employing a rich SEO strategy, they use qualitative website flow, hub-and-spoke content model and credible backlinks in all articles.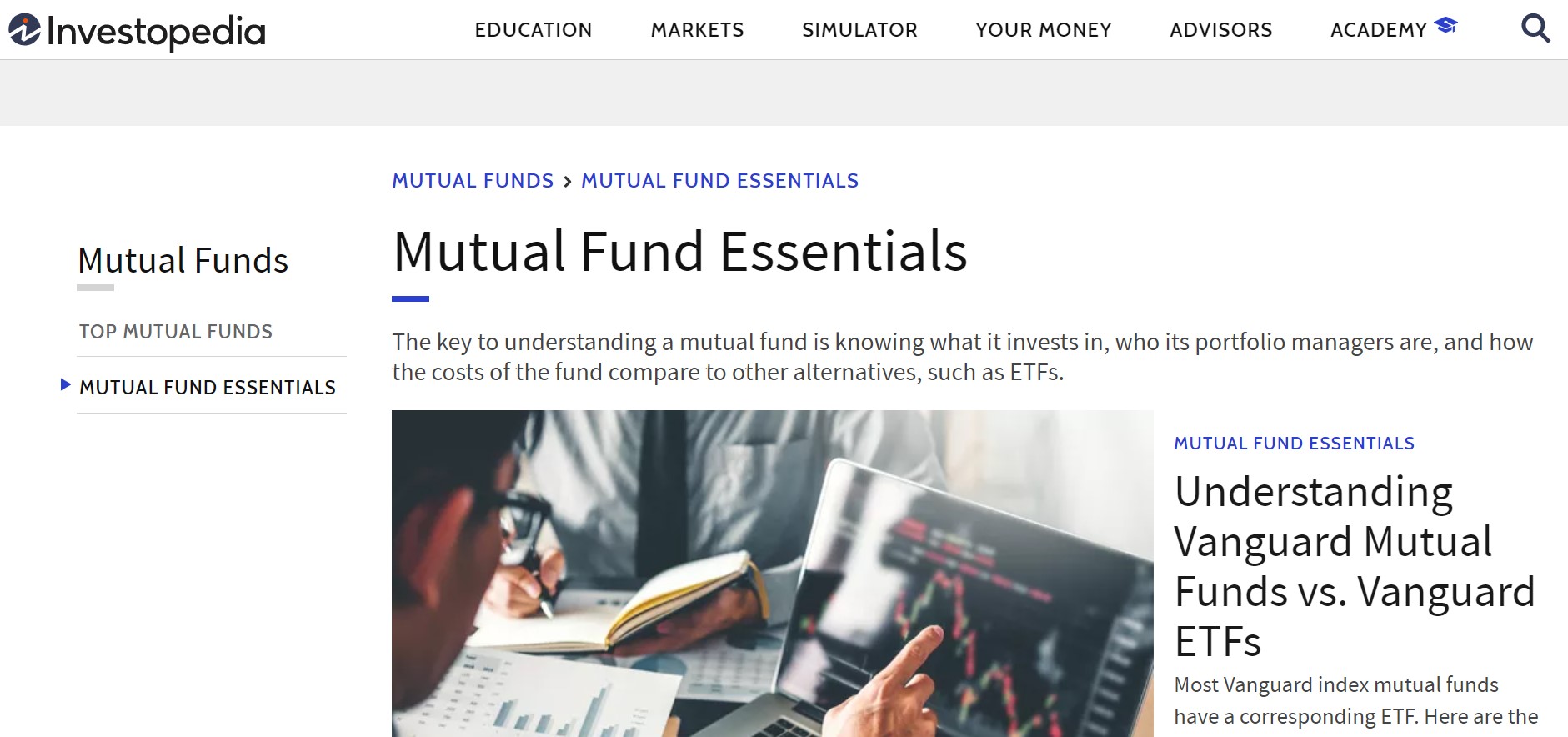 Another solid example is Jay Shetty. A monk turned life coach. His content is incredibly unique, aiming at personal growth and making individuals accountable for their health and happiness. However, putting this message across needed an equally impressive content marketing strategy.
So, he took to social media, building a loyal base of followers by offering valuable content. It was followed by courses, coaching and mentoring sessions, podcasts, a book and interviews with celebrities. By answering questions that were never asked before in public and understanding the importance of content creation, Jay Shetty created a distinguished brand for himself.
Tailored Content Marketing for the Middle East
The power of content marketing is truly undeniable. But it isn't going to work if it's not tailored for markets. Every region has its set of social and cultural values. When it comes to the Middle East, marketers must follow a localized outlook.
No content marketing strategy is successful without a deep dive into buyer persona, not just through a logical perspective but also an emotional one. The numbers and beliefs both will guide marketers. Equipping yourself with a listening tool over and above consumer insight tools will help you closely understand what consumers are looking for. These insights will help you unlock the core benefit of content marketing through a well-crafted, region-sensitive lens.
There's also an innate potential in exploring influencer partnerships in the Middle East. According to the BPG Cohn & Wolfe Influencers Survey, about 94% of marketers in the region believed influencer marketing would be of paramount importance in the coming years. And 49% of them are already working with influencers to reach audiences.
The key to understanding why content marketing is effective lies in understanding these developing socio-cultural expectations. With more than 70% of the MENA population now online, digital content marketing is a massive opportunity waiting to be explored.
Best Online Digital Marketing Courses
Becoming an expert Content Marketer
To get a content marketing strategy right, you need knowledge, understanding and willingness to learn about it. Content marketing is the present as well as the future of marketing. At upGrad, we understand the need to be future-ready and our Advanced Certificate in Digital Marketing and Communication course in association with MICA will do just that. Unparalleled resources such as industry mentors, case studies, live projects and personalized feedback will make sure you're all set to take on the world of digital content marketing.
Through the course, you can learn to
Transition from your current industry to a future-proof one

Provide expertise and help brands earn revenue through content marketing

Maintain an online presence for businesses by adapting to consumer insights, staying agile, and providing valuable content actively

Understand why content marketing is important and employ various content marketing strategies

Become a part of digital transformation in the MENA region
The Middle East has a burgeoning digital marketing industry but lacks digital marketing experts. Don't wait till the time has passed because the internet waits for no one. With employment opportunities so vast, the prospects you'll hold as a digital marketer today are incredibly fulfilling.
Top Digital Marketing Skills
upGrad's Exclusive Digital Marketing Webinar for you –
What's new in Marketing?
Digital Marketing Free courses to Learn
Popular Digital Marketing Blogs