Many business owners are attempting to use social media as part of their marketing strategy, but few are making it their primary marketing tool to attract customers. Any business that realizes how influential social media marketing is will gain a huge advantage.
6 reasons why social media should be your primary marketing tool:
1. Everyone is on Social Media
Although social media has been intensely popular in the past few years, the number of people who use a social media platform on a day-to-day basis has skyrocketed. With billions of people accessing social media every day, the level of exposure that your company can gain through social media outlets is substantial. It is extremely likely that your target audience can be found on social media sites. Being able to connect with the consumer population that your business serves is essential to gain visibility and illuminate your brand when it counts. The Pew Research Center reports that nearly 90% of adults aged 18-29 are using social media, and nearly 80% of users aged 30 to 49 are logging in to social media platforms regularly as well. Teens are reviewing their social media pages more than a dozen times a day. You do the math. It is clear how social media facilitates your ability to connect with potential customers.
How to Effectively Promote Your Brand on Social Media
2. Gain More Conversions on Your Website
If you want to optimize your conversion rates, social media is an effective avenue to use in 2020. Tons of consumers visit a company's social media page when they are considering making a purchase to investigate the company and to read reviews from previous customers. Social media is one passage that can lead consumers to stroll on over to your website to learn more. If your social media page is overflowing with glowing reviews, you can bet that other consumers will be vying to have a great customer experience with your business. Doing so can increase conversion rates for your website and boost your rankings in internet search engines.
Digital Marketing Free courses to Learn
3. Show Off Your Company's Culture and Personality
People love to see that the staff of the companies are down-to-earth and not afraid to interact with them, and social media is the ideal terrain to make it happen. Companies that have employees, managers, and CEOs that are unique, engaging, and humorous often attract multitudes of friends and followers online. Social Media Today declares that the more likes and shares that your company and its representatives receive, the more credible your content and business become.
Best Digital Marketing Courses Online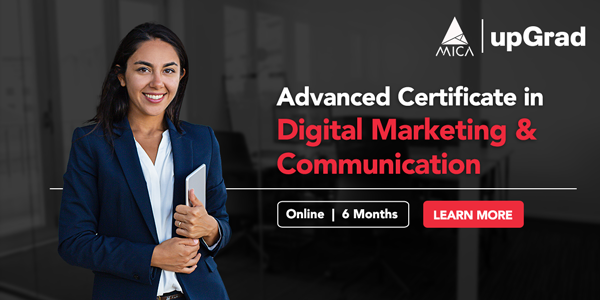 4. Social Media is Cost-Effective
Social media is a low-cost marketing channel that can yield significant returns for businesses in 2020. Compared to the investment required to advertise on television and radio, acquire link building services, or market through other traditional outlets, social media platforms can help your company gain more exposure with less marketing dollars when used properly. Forbes recommends that companies find out which social media channels are generating the highest return on investment (ROI) for them, and then concentrate marketing funds into those outlets.
upGrad's Exclusive Digital Marketing Webinar for you –
What's new in Marketing?
5. Social Media is a Highly Preferred Communication Tool for Consumers
Not only are consumers using social media to find out what is going on with their friends, family, and around the world, but many use it to reach out to companies. The Balance Small Business suggests that social media marketing is a strong communication tool that you can use to gain more attention and earn consumer loyalty. Omni-channels in customer service often include email, live chat, and telephone, but social media is one of the fastest growing methods of communicating with customers online. To gain more sales, any modern business must be willing to cater to consumers who prefer to use social media as a communication method.
In-demand Digital Marketing Skills
6. People Prefer Social Media as a News Source
CNBC reports that social media has outpaced printed newspaper outlets as a news source, and nearly two-thirds of social media users search the platform to find out the latest information. This means that companies that are engaged on social media and sharing relevant news stories that resonate with their brand and its values can gain more followers. Companies that share the news or put a spin on it can find their fan base growing exceptionally large on social media. If a post goes viral, your company can attain widespread fame.

5 Tools Every Social Media Marketer Needs To Know About
Creating a brilliant social media marketing strategy is a necessity in 2022. Businesses that refuse to jump on the bandwagon may find themselves lagging behind their social media savvy competitors. Maintaining consistency with social media marketing is crucial if you want to reap fantastic results long-term. Social media marketing will only continue to grow in popularity as users remain committed to logging in every day, so business owners must take note to achieve greater success.
Digital Marketing Free courses to Learn
Popular Digital Marketing Blogs
Why should social media be your primary marketing tool in business?
The role of social media in business marketing planning has taken a centre stage and acts as a primary sales channel for businesses in the current business environment. Here are some reasons for not ignoring social media for your business: a) It helps to create a human connection with the brand, thus helping to humanize your brand b) It establishes your brand as a thought leader and stay top of the mind of users c) It generate leads and boost sales for growth d) It helps in reputation management for businesses and crisis communication e) It helps in performing competitor analysis and gauge brand sentiment f) It helps to learn more about customers and their buying behaviour
Which social media channels are best for businesses?
Social media has evolved a lot in the past decade and various social media platforms have come up in the recent past. However, you should know, not all social media channels are best for your business or to engage with potential customers. For example, in the B2C segment, social channels like Facebook, Instagram help almost every brand. Similarly, for retail and customer service, chatbots work wonders to drive sales. But, when considering the B2B segment, they might not be a good option, as businesses hardly look for solutions in such channels. In the B2B segment, platforms like LinkedIn works best and helps to portray as an industry thought leader and engage with potential customers effectively.
What is social media reputation management?
ocial media reputation management is a process of identifying and engaging with user-generated content like reviews and ratings. As users review and ratings of businesses influence the consumption behaviour of new users or existing users, ignoring social media reputation management can be disastrous. The process of social media reputation management includes finding out your company's current social media reputation, creating a review response procedure, leveraging positive reviews, and monitoring all sources of feedback. Having excellent social media reputation management can help in increased return on investment, improving online ratings and reviews, and helps to serve the customer in a better way.
Learn digital marketing courses online from the World's top Universities. Earn Masters, Executive PGP, or Advanced Certificate Programs to fast-track your career.
Featured Programs for you – Advanced Certificate in Digital Branding & Advertising from MICA
Ride the Digital Wave
UpGrad and MICA's PG Certification in Digital Marketing & Communication
Learn More