Thanks to Larry Page, Sergey Brin and Mark Zuckerberg, all of us have now become 'global' in the truest sense of the term! We are living in a digital world, where we can access any information anywhere, anytime. And thanks to this 'Global Syndrome', businesses today have to adopt a route of marketing in addition to the traditional marketing channels if they truly want to be successful. Hence digital marketing, which was almost an alien concept just before a decade, is now considered to be one of the most important routes to lure your customers towards your product/service and words such as SEO, Content Manager, Data Analyst, etc. are becoming a part of our daily vocabulary!

As the world is progressing towards a more complicated world wide web, it can very well be predicted that in five years from now traditional marketing team may become almost obsolete. Technology is evolving rapidly and in its wake altering communication behaviours and demands and your organisation has to be agile and responsive like never before. If you are a beginner in digital marketing marketing, and want to gain expertise, check out our digital marketing online courses from top universities.
Traditional marketing roles favoured specialisation and seclusion. They are already having a hard time fitting in with the new social and digital landscape. So it's definitely time for your organisation to evolve.

How to Initiate a Word Of Mouth Marketing Movement
But how to form/structure a perfect digital marketing team, that will ultimately help you to leave a permanent footprint in the ever-changing world of dot com? Now that's a really complicated question which can be answered in the simplest way! Why is it complicated? Because nothing is ever static in the digital world, hence you can't proceed with a perfectly set team for a very long time. You have to set up your own permutation-combination in order to stay aligned to the digital world. So 'how to form…' is a tricky question. But it can also be answered simply as some of the basic roles of a digital marketing team will always be the same. We just have to adapt according to the need of the hour. Before we get on which are essential roles you require in your Digital Marketing teams
You should always hire people smarter than you, that will ensure you grow faster and achieve maximum output with minimum input.
According to a recent report, 59 percent of businesses plan to hire digital professionals in the next 18 to 24 months. But the question is what should be the basic structure that these businesses would follow? Actually, there are several structures that could work well and businesses should go for the one which suits them the most. However, some basic roles never change.
Why Digital Marketing is a Must Know for all Professionals?
Here are the essential roles in a Digital Marketing team:
1. SEO Specialist:
They are actually responsible to make your website show up at the top of the search engine results. This means maximizing the traffic to a site by improving page rank within search engines. They have to test and implement various search engine marketing techniques, website layouts and advertising for search engine optimisation. An SEO specialist will also analyse websites for improvements, have an in-depth knowledge of keyword research, understand SEO copywriting and serve a liaison between various departments.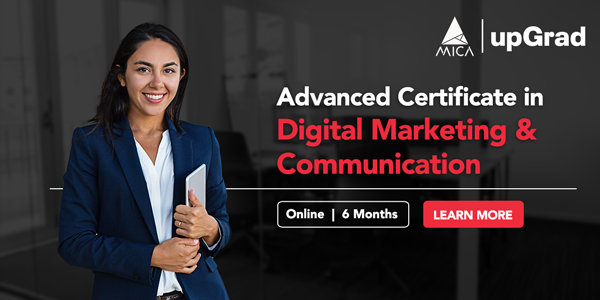 2. Data Analyst:
The main job of a data analyst is to understand and interpret data and communicate key findings to the wider team. They can be effective problem solvers and are often instrumental in helping your team's strategist plan and budget effectively.
upGrad's Exclusive Digital Marketing Webinar for you –
What's new in Marketing?
3. Social Media Manager:
This is the newest and most interesting form of media which any business needs to tap properly. Hence the importance of a social media manager is increasing day by day. They are not only responsible for projecting the image of the company on different social media handles and continuously engaging in a virtual conversation with the target audience, but also have to look after the competition and thus have to update the strategy simultaneously.
4. Content Strategist:
Whether it's online or offline, content has been and will always be the key. As we will always remember catchy one-liner of famous ad campaigns, a completely different kind of Facebook post or a witty tweet will draw the attention of the netizens equally. Content Managers are responsible for new engaging ideas which will, in turn, generate traffic to all digital handles.
5. Graphic Designer:
Graphic Designing is one of the key components in the digital marketing world, which helps to build brand awareness and influence the customer's decision-making process. For businesses, this is a most effective as well as the ideal way to engage with customers. A graphic designer can produce a visual environment that will help to communicate the brand's ideas. An informative and creative image can transmit ideas that cannot be expressed with words alone. Hence the role of a graphic designer is very important in the field of digital marketing.
Best Digital Marketing Courses Online
6. Coding Expert:
Probably one of the most challenging and tedious tasks involved with web marketing is coding. This job includes building landing pages, crafting the HTML for email campaigns, implementing that JavaScript code to record the event in web analytics.
In-demand Digital Marketing Skills
7. Client Servicing:
Client servicing personnel might not be an expert on Digital Marketing, but he is one of the most important links to all the above roles. There has to be someone who is communicating with different teams and individuals as well as taking a brief from the client, comprehending them and getting the work done internally so that client is happy, teams are happy, and business runs smoothly.
Top 30 Tools Every Successful Digital Marketer Uses
Today, 'digital marketing' isn't just one job; it's an umbrella term for a wide gamut of responsibilities. Marketing continues to grow in complexity and accessibility, which makes building a high-performing team, has become more difficult than ever before. However, you can start with hiring people for the above-mentioned roles and develop your own, unique digital marketing model in the due process. At times you may also require some freelancers for a specialised set of roles which you may keep consulting on time to time basis.
After all, this world is ever-changing! So sticking to a particular model won't help!
If you are a beginner in digital marketing marketing, and want to gain expertise, check out our digital marketing certifications from top universities.
Digital Marketing Free courses to Learn
Popular Digital Marketing Blogs