Since June 30, 2022, Google has shut down Expanded Text Ads (ETAs), so users cannot create new assets now. However, the existing ads would continue to operate, which you can pause and resume when needed. Advertisers can use responsive search ads (RSAs) to write multiple descriptions and headlines for a search engine ad. You can incorporate up to 4 descriptions and 15 variations of titles for one ad. Traditional search ads allow you to write your descriptions and headlines together to form a static text ad. But RSAs are dynamic search ads capable of serving up to 4 descriptions and 15 variations of titles for one ad.
Following various such transitional changes, let's dive deep into learning about Google's transition to RSAs for a more in-depth analysis of how to leverage them!
Learn digital marketing courses online from the World's top Universities. Earn Masters, Executive PGP, or Advanced Certificate Programs to fast-track your career.
How does Google's Transition to Responsive Search Ads work?
Advertisers who transition from ETAs to RSAs (assets used being the same) perceive an average of 7% higher conversions at the same cost per conversion.
After you write an ad, Google's AI will combine the entered descriptions and titles to determine the best-performing optimisation. Several combinations of descriptions and headlines can serve. These combinations are customised for each user depending on their search query and device preference. Responsive ads help you to display relevant messages at the right time to your targeted audience. Google Ads automatically verifies various combinations and decides which combinations perform most efficiently. Thus, these ads help enhance your campaign's execution and deliver results.
RSAs are the biggest and most highly flexible search ad format of Google. The ad testing possibilities are almost limitless because you can arrange those descriptions and headlines in 43,680 various permutations. These variations keep your messages dynamic and increase ad engagement.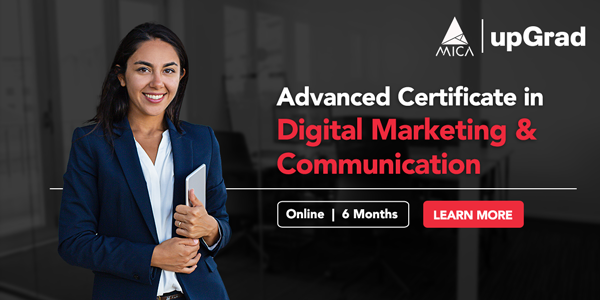 This transition aims to boost engagement, i.e. click-through rate. The transition process from text ads to responsive search ads implies that digital marketers will hand over some control regarding what content to be displayed to users. This is accomplished by AI that gives the best performing and optimised content as the output. The most effective way to guarantee that your responsive ads will attract leads is to develop strategies that are specifically segmented based on your target audience's needs.
Why is it necessary to transition to Responsive Search Ads?
Let's explore a few reasons why Google's transition to responsive search ads turned out to be significant.
Google is regularly updating its processes and algorithm. The

responsive search ads example

improves search advertising.

Responsive search ads

simplify displaying the appropriate message in search results.

These ads are competent to blend machine learning capabilities and creativity to help display more relevant ads to more users.

Another reason for using

responsive search ads

is that they support built-in automation. Google considers this built-in automation as a crucial element to keep pace with fluctuating consumer search trends.

The switch enhances the KPI metrics while lowering the usual marketing costs following better conversion rates.

Improved optimisation and personalisation in offered services.
How to simplify the transition to Responsive Search Ads?
The following tips can help you simplify the transition to responsive search ads.
Include one or multiple

responsive search ads

per ad group for the particular search campaign.

Recycle content from any of your prior Expanded Text Ads that showed the best performance.

Every ad group supports up to three enabled RSAs.

Make sure that descriptions and headlines are most relevant to the user's search query (individually as well as in combinations).

Use smart bidding and broad match keywords.

Try to have at least one RSA per group with a 'Good' or 'Excellent' strength rating.
Benefits of transitioning to Responsive Search Ads
1) Saves your time
After planning for the RSA, you will save time on ad creation, testing, and evaluation. Working with RSAs saves you time by offering multiple description and headline options. The same allows Google Ads to display the most appropriate combinations to your customers.
2) Achieves ad customisation
RSAs tailor your descriptions and headlines according to your customers' locations or locations of interest for maximum impact.
3) Improves click-through rates
By including RSAs, website optimisation takes place. Therefore, advertisers perceive an enhanced click-through rate of their website. This also leads to improved website performance overall. Moreover, RSA prioritises the best-performing versions.
4) Achieves ad optimisation
RSAs lead to real-time ad optimisation. As the learning process of RSAs progress, the website's performance is improved. The ads will appear more engaging to consumers and are more optimised with time. RSAs improve ad group performance by receiving more clicks and conversions, which your traditional text ads are not attracting. Moreover, RSAs help you to compete with other websites in your niche.
5) Guarantees broad customer reach
The flexibility of selecting multiple description and headline options allows your ads to match more queries and give an edge over competitors.
Other benefits include:
Offers more flexibility in the content in which ads are served.

Supports AI optimisation.

Improves ad relevancy.

No need to refresh ads frequently.

Allows you to pin descriptions and headlines to a position.
Best Online Digital Marketing Courses
Drawbacks of transitioning to RSAs
Along with a long list of pros, transitioning to RSA does bring some drawbacks, which are listed below.
Advertisers can't accurately determine which combinations performed the best and own less control over the ad combinations.

Less control over messaging.

Offers limited time to write descriptions and headlines.

Unable to track individual ad performance.
Top Digital Marketing Skills
Get Started With Your Digital Marketing Journey on upGrad
Are you ambitious to become a Digital Marketing expert and embark on a bright career in the same? If yes, then you can pursue upGrad's Digital marketing Job-linked Bootcamp. This six-month-long program serves as your primary step towards learning exceptional digital marketing skills. This reputed program allows you to strengthen your digital marketing skills by honing topics such as SEM, SEO, branding, content marketing, and marketing analytics. 
Freshers, traditional marketers, sales professionals, and communication managers can enrol in this program to upskill themselves. The learning is streamlined by 65+ hours of dedicated soft skill development, 10+ case studies, live projects, a video library, fortnightly coaching, daily doubt resolution by industry mentors and more! Moreover, the course unlocks job opportunities for positions like digital marketing manager, SEO specialist, SEM manager, digital marketing associate, and content manager, helping you become a part of this dynamic industry. Enrol now to commence your journey with upGrad!
Digital Marketing Free courses to Learn
Conclusion
Google's transition to responsive search ads is beneficial when you want to deliver appropriate messages to your targeted audiences and improve your website's click-through rate and overall performance. Knowing your way through Google RSAs, with its updated features along the lines of transition, can assist you in creating winning responsive search ads for your clients as well, leading to better opportunities! 
Popular Digital Marketing Blogs
What are the differences between Expanded Text Ads (ETAs) and Responsive Search Ads (RSAs)?
In ETAs, the descriptions and headlines are presented in their positions. On the other hand, in RSAs, the descriptions and headlines can be presented in any order (if not arranged in a position). ETAs allow up to 3 headlines and up to 2 descriptions. RSAs allow up to 15 headlines and up to 4 descriptions.
In which format are the responsive search ads displayed?
Responsive search ads are displayed with two descriptions and three headlines at serve time. Moreover, the format also contains a customisable URL depending on the landing page domain and how you have arranged the path1 and path2 fields in your ad.
What aspects to consider when setting up headlines for your responsive search ads?
Headlines attract potential customers to click on your ad and substantially influence how Google ranks the ad's quality. When setting up headlines for your responsive search ads, you can consider the following aspects. (i) Make sure to write a unique headline. (ii) Incorporate three keywords in a minimum of 5 headlines. (iii) Incorporate three headlines that don't have campaign keywords. You can mention discount offers (if available) and specific calls to action in these headlines. (iv) Use a combination of long and short headlines up to 30 characters long. (v) Set the goal to deliver a minimum of 10 headlines to let Google optimise them.
Prepare for a Career of the Future