Introduction
I believe I speak for everyone when I say 2022 is an unforgettable year. We are still going through a global pandemic, global financial crisis, job losses but we are rising, learning, and evolving for the better. As we inch closer to 2022, Google has shared the list of trending topics in 2022. Let's see in detail:
Learn digital marketing courses online from the World's top Universities. Earn Masters, Executive PGP, or Advanced Certificate Programs to fast-track your career.
IPL > Coronavirus
Not sure if this is shocking or surprising news for some of you, but people searched for the Indian Premier League more than the global pandemic 'Coronavirus'. This shows how powerful the IPL is. Searches about the pandemic are followed by US election results, PM Kisan Yojna & Bihar election results. 
But if you see the global results, Coronavirus tops the list followed by Election results, Kobe Bryant (God rest his soul), Zoom, and IPL. Finding IPL in the top 5 global overall searches shows how powerful the Indian internet market is becoming. 
Question Based Searches
Based on Dean Brian's research on keywords, 14% of searches are question-based. Especially How to keywords are the most common type of keywords followed by what and who. Remembering all the how-to keywords you were searching for recently? Interestingly how to make paneer is more popular than how to increase immunity. The love for paneer has overshadowed the fear of coronavirus. 
Dalgona coffee is something that got more popular when people were working from home and looking for things to divert their attention. How to make dalgona coffee is the third most popular followed by How to link PAN card and aadhar card. Other covid related keywords we can find are 'how to make sanitizer at home, 'how to apply for epass', 'how to prevent coronavirus'.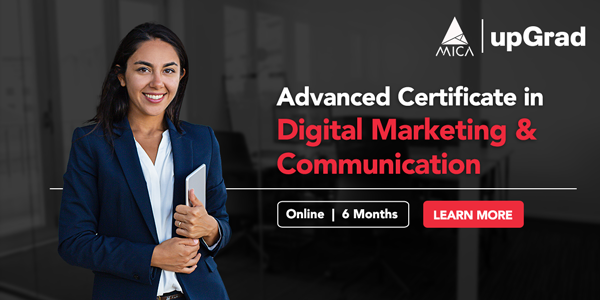 In 'What is' based keywords, What is coronavirus tops the list followed by the infamous 'What is binod'. People were also searching about plasma therapy, CAA, solar eclipse, NRC, hantavirus and nepotism. 
The lack of question based searches in Global results might indicate that Indians use questions based searches more than the global average.
Personalities
Can you guess who tops the list of most searched personality in India? Joe Biden. Kamal Harris also in the top 10. Joe Biden is followed by Arnab Goswami, Kanika Kapoor, Kim Jong-un, Big B (who is also listed in the global results), Rashid Khan, Rhea Chakraborty. 
Movies & Web Series
Dil Bechara tops the Indian movies list followed by the South Indian movie 'Soorarai Potru'. Tanhaji, Shakuntala Devi, Gunjan Saxena, Laxmii, Sadak 2 are the movies people most searched this year. 
Even though Parasite movie released last year, it tops the global list of 2022. Followed by 1917 (again a 2019 movie), People were also searching for the movie Contagion (you might know why). Christopher Nolan's Tenet also shared the space. 
Money Heist rose to fame in India this year and tops the list. Followed by Scam 1992, Big Boss 14, Mirzapur 2, and Paatal Lok. Tiger King is the most searched TV show globally followed by Big Brother Brazil. 
Sports Events
It is obvious that the Indian Premier League tops the list. Followed by UEFA Champions League, English Premier League, French Open & La Giga which shows how Indians are getting more interested in foreign leagues. We also searched about Australian Open, NBA League, UEFA Europa League and UEFA National League. 
Entering into 2022
As countries around the globe are putting up a strong fight against coronavirus, we do have our own battles. To come out strong, we need to strengthen our body, mind, and career. As things are still changing around us, we need to keep up with the required changes in the lifestyle. By having healthy food, exercising regularly, having enough sleep, keeping the family on priority, setting goals, etc. We need to focus our mind and energy on positive things that can reflect on our day to day lives. 
upGrad's Exclusive Digital Marketing Webinar for you –
Watch our webinar on "What's new in Marketing"
Upskilling for the future
People have spent more time and energy on upskilling this year. As most of the corporate employees are working from home, they invest their time in upskilling to improve their careers. Unless we don't put our mind involved in learning new things, the possibility of its getting corrupted is higher. The human brain is just like another muscle. We need to continuously use it to keep it sharp. 
Best Digital Marketing Courses Online
upGrad Free Courses
To help learners acquire new skills, upGrad came up with a unique learning initiative to help them prepare for the life post-pandemic. We provide 10 short free upGrad courses through the life long learning initiative. 
Benefits of upGrad free courses:
Learn new programs without spending a rupee.
Programs are designed in collaboration with industry experts.
Earn a certificate after completing the course. 
All courses are short term so you can complete between 2 to 6 weeks.
Programs include discussion forums and live sessions to clear your doubts. 
Explore new courses, improve your skill, and get an edge over your competitors.
All the free upGrad courses under the Lifelong Learning initiative have been crafted in collaboration with leading industry experts. As always, like all upGrad offerings, these courses will be taught by best-in-class instructors.
So, how about upskilling with upGrad's Lifelong Learning initiative?
Say YES and register now!
Featured Programs for you – Advanced Certificate in Digital Branding & Advertising from MICA
In-demand Digital Marketing Skills
Digital Marketing Free courses to Learn
Popular Digital Marketing Blogs
What were the most productive searches?
While everyone was locked up in their homes during the pandemic, a lot of people tried upskilling for the future. The best way to gain knowledge while staying safe was enrolling for online courses, and most of the people have searched about this on Google making it the most productive search. These courses can be an excellent way to connect with students, deliver content, and increase interaction. Knowledge acquisition most likely increased and the skills learned in these courses are being applied to other settings such as the workplace.
Why are Indian people so connected to movies and series?
Indians have a strong passion for cinema. Cinema has been a source of entertainment to them for generations. The cinema has been used by them in the past to educate, entertain, and spread awareness. Imparting knowledge and entertainment through cinema is still a major component of everyone's life. Movies and the growing trend of web series are an important part of Indian culture. One of the reasons Indians like movies is because it gives them a chance to escape to another world, and that world is usually so different from reality that the experience often propels them to change their lives in a different way. There are countless movies and web series that have given company during the pandemic.
Why was IPL the most searched topic instead of the coronavirus?
In the first lockdown people were enjoying their family time and only a small proportion of the population in India was affected by coronavirus. The two month long lockdown increased the craze of Indian Premier League for the cricket fans. Indians and their love for cricket might be difficult to understand for people outside of India. Cricket is the most popular sport in India, and Indians have a deep-seated love for this sport. IPL has also made a place in the top global search list.
The best time to learn is now!
UpGrad and MICA's PG Program in Digital Marketing and Communication
Learn More