You may have heard of quite a few techies turning to product management at some point in their careers; but going from techie to entrepreneur to product manager? It's a challenging path. This is why we wanted to share how 27-years-old Roehit Reddy, with his drive to learn and succeed, found UpGrad's Product Management Program that perfectly enabled him to make such a transition.
Where It All Began…
Entrepreneurial dreams in his eyes, ideas racing in his mind and an innate desire to make a difference – Roehit's aspirations gave him not one, but many reasons to quit his cushy job at a large corporate to start-up.
After completing his Engineering from BITS, Pilani, Roehit moved to Bengaluru to work with Samsung as a Software Engineer. After a three and a half year stint there, Roehit decided to take the plunge and, along with a friend, launched his first venture – Scribbler Notebooks.
Early Failure – A Lesson Learnt
10 months and the duo had to call it quits.
"This was the second time I faced a big setback in life, the first was when I could not manage to get into an IIT, something I really wanted. But then I'm a sportsman at heart and believe you need to constantly push yourself to get better at your own game,"
– says Reddy.
An early realisation and a sportsman spirit gave Roehit some direction and he soon became restless enough to figure out the real problem behind the failure of his start-up.
He understood that what he was offering through those notebooks wasn't 'filling a void or a need' for the students that were the TG; the notebooks were a mere goody, which the students could comfortably do without.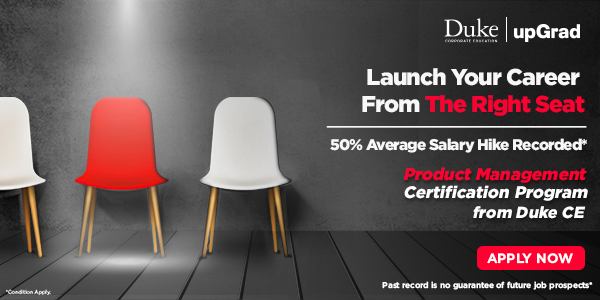 Youtube video to watch!
The Next Big Step – Discovering UpGrad
Roehit is inquisitive and it is this quality of his that keeps him in the know of things. So there he was, he knew there was a problem with his idea and that it needed more work – that of understanding and testing the product.
Soon, he learnt about Product Management – and that it is possibly the skill he needed to support and strengthen his idea (product) in the market.
Some research and a few workshops later, Roehit discovered that he could actually learn and become a certified Product Manager! So he did, by signing up for the UpGrad Product Management program, kick-starting his next innings!
Learning With UpGrad – The Milestones
With each new lesson, the program got him thinking and opened up multiple windows of opportunities, in his mind. Some of his biggest learnings included – what goes into building a product from scratch and making it market proof with strong backing from users.
The peer interactions and mentoring sessions were most engaging for Roehit who would often find himself spending more time on UpGrad's Discussion Forum than Facebook or Twitter!
The Internship
Halfway through the program, UpGrad helped Roehit get his first experience as a Product Manager at Zivame. He began his internship with one of India's largest online lingerie stores and was able to practically apply his knowledge from the program.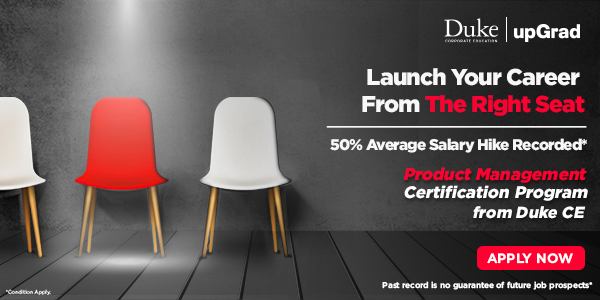 He says –
"I am happy that whatever I learnt, I was actually able to apply a lot of that in a real environment, at Zivame. And that's what sets the program apart."
Crystal Gazing Into The Future…
Roehit has varied interests and one of them involves breaking into the world of sports engineering! An avid footballer, Roehit loves to stay connected with the world of sports. Considering all the knowledge he's gathered from UpGrad, Roehit is exploring possibilities with sports start-ups and also wants to study further within this field.

Ultimately though, he's an entrepreneur at heart and hopes to launch his next big idea soon – now that he's learnt the ropes of building an optimal product!
Roehit is equipped with all the traits and skills to ace the product manager-entrepreneur role. We, at UpGrad, wish him the very best in his future endeavours.
Study Product Management Courses online from the World's top Universities. Earn Masters, Executive PGP, or Advanced Certificate Programs to fast-track your career.
Featured Program for you: Design Thinking Certification Program from Duke CE
Build Cutting-Edge Products
UpGrad's Product Management Certification Program
Learn More