Regardless of the type of website that you are operating, SEO is a critical consideration. Sound SEO practices can go a long way in improving your ranking in search engines and bringing more people to your website. However, the importance of these practices becomes even more significant in the case of an e-commerce business. This is primarily due to the immense competition in this sector and a large number of established firms in it.
Given the same, it is important to understand how to do SEO for e-commerce websites.
Let us look at the primary factors that you must consider.
SEO for eCommerce Websites
These are arguably the most essential component of your e-commerce SEO strategy. The density of keywords on every page must be optimised. Additionally, the keywords must be chosen wisely. Every component of your web pages—from the title and description to their meta counterparts—must have the primary keyword intended for the page.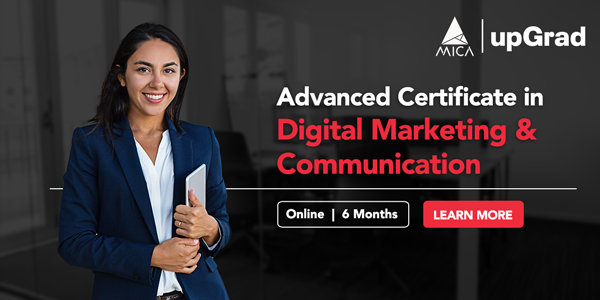 At the same time, make sure not to fill the page with keywords since that could potentially bring your page rank down. Also, have some LSI keywords on the page to enable the search engine to understand the webpage.
A great guide to optimising your web pages can be looking at your competitors' web pages. Make sure to carry out this activity, especially for the larger competitors whose websites turn up at the top of the search results. There are several tools that will help you analyse the metadata entered by these webpages.
Keep an eye out for the keywords that they have used in the meta title and meta description and how they have spread these keywords throughout the page. Check out the optimisation strategies of your competitors' landing pages as well.
Expectedly, the homepage is the most important page of your website. There are several good practices that you can follow to optimise the SEO metrics for your homepage. The title page of the homepage must contain the name of your company and the main primary keyword you are aiming for.
Try to keep the title tag as short as possible, no more than 10 – 15 words. Your homepage's meta description must also contain the primary keywords and be no longer than 25-30 words. Your homepage content must be designed to be free of clutter while keeping SEO considerations in mind.
Always make sure while designing your site that the internal lining in the site is not complex. The simpler your site architecture is, the easier it will be for search engines to link to other pages from your homepage. More complicated site structures make it difficult not just for search engines but also for your users to find products on your website.
However, you can boost e-commerce SEO by internally linking pages to one another. This also increases the amount of time that users spend on your site, which is another metric that impacts your search engine ranking.
Also Read: Career in SEO
The product pages contain multiple elements that can be optimised as per the best e-commerce SEO practices. The title of the page should contain the name of the product and the type of product—customers are more likely to search for a particular product type than a brand or product name. The product description must be elaborate and contain the primary keyword.
The image that you add for the product should also not have a random name but rather be named after the product. Also, include the product title and primary keyword in the alt text for the images. You can also improve your SEO by adding an FAQs section since it increases your keyword density organically and also makes people spend more time on the page.
Multiple search engines don't merely consider the content of a web page but also its creation as an essential metric to determine its rank. This is true, especially for mobile devices. Hence, it is vital to invest in responsive design for your webpages and optimise the design of pages when they are viewed on mobile browsers. Additionally, it also indirectly leads to a better SEO since the user experience improves, and users naturally spend more time on your website across platforms.
The search engine primarily looks at your web pages from your end-users perspective. For your user, the main performance parameter of your website is the speed at which it loads. Websites that load slowly will naturally be ranked lower by search engines.
To improve load speeds, you can look at your website's technical aspects, such as the servers that host it and the percentage of the allocated space on the server it takes. You can also improve your website's load speed by ensuring that the images you upload to the website are of the lowest possible size but decent quality.
Checkout: SEO Salary in India
Most e-commerce site owners will simply ignore this part of e-commerce SEO, even though it forms a major component in how search engines rank pages. If your website homepage or individual product pages on your website have backlinks from high-quality websites, your site's ranking can improve by leaps and bounds.
However, you should not wait for these sites to organically backlink to you. You can contact the owners of these websites and request guest posts in which you can link back to pages of your website.
Learn digital marketing course online from the World's top Universities. Earn Masters, Executive PGP, or Advanced Certificate Programs to fast-track your career.
Best Digital Marketing Courses Online
Understanding the Latest SEO Trends for eCommerce
To keep a competitive advantage in the quickly shifting digital market, eCommerce firms must stay up to date on the newest SEO developments. Understanding these patterns enables you to modify your SEO efforts and increase your online presence.
Visual search is also gaining momentum from SEO in eCommerce websites. Users can now upload images to search for similar products, allowing them to find what they're looking for more conveniently. Optimizing your product images with descriptive alt tags and schema markup can enhance visibility in visual search results. User-generated content (UGC) has become increasingly influential in eCommerce SEO. Reviews, ratings, and customer testimonials not only help build trust but also provide unique content for search engines. Encouraging customers to leave reviews and sharing UGC on your eCommerce website can positively impact your search engine rankings.
Additionally, artificial intelligence (AI) and machine learning are playing a significant role in SEO for eCommerce. Search engines employ AI algorithms to understand user intent and deliver more relevant results. As an eCommerce business, you can leverage AI tools for keyword research, content optimization, and personalized user experiences. Furthermore, user experience (UX) signals are becoming more crucial in eCommerce SEO. Search engines take into account factors like page load speed, mobile-friendliness, and overall site performance. Optimizing your eCommerce website for a seamless browsing experience enhances both user satisfaction and search engine rankings.
Digital Marketing Free courses to Learn
Content Marketing Strategies for eCommerce SEO
Content marketing plays a vital role in driving organic traffic to eCommerce websites and establishing brand authority. By creating valuable, informative, and engaging content, you can attract and retain customers. Here are some content marketing strategies specific to eCommerce SEO:
Creating high-quality and persuasive product descriptions is essential for eCommerce SEO. These descriptions should be unique, optimized with relevant keywords, and highlight the benefits and features of your products. Detailed and compelling product descriptions not only help search engines understand your offerings but also provide valuable information to potential customers.
Incorporating a blog or articles section on your eCommerce website allows you to create informative content that targets relevant keywords. This helps you attract organic traffic, establish thought leadership, and build a loyal audience. You can write blog posts on topics related to your industry, product guides, tips, and other engaging content that resonates with your target audience. Leveraging content marketing for eCommerce SEO involves creating shareable content. This can include infographics, videos, or interactive content that encourages users to share and link back to your website. Social media platforms can be instrumental in distributing and promoting this type of content, extending your reach, and improving SEO.
Collaboration with influencers or industry experts who can develop content relating to your products or specialty is another excellent method. Influencer collaborations may broaden your brand's reach, increase traffic, and create backlinks, all of which can help your eCommerce SEO efforts. Finally, user-generated content (UGC) may be a very effective component in your content marketing plan. Encourage customers to share their product experiences, feedback, and images. UGC creates new and original information that search engines appreciate, as well as social proof and trust.
Incorporating these SEO strategies for eCommerce website efforts may aid in the establishment of a strong online presence, the attraction of organic traffic, and the conversion of leads. You can enhance your search engine rankings and eventually expand your eCommerce business by continuously providing valuable and optimized content.
In-demand Digital Marketing Skills
Conclusion
With the immense competition in the e-commerce business, getting found can be quite a challenge, even for the best of websites. The above tips help you improve your search engine ranking and get significantly more customers.
upGrad's Exclusive Digital Marketing Webinar for you –
What's new in Marketing?