Management has always been a rewarding career path, and the MBA has always been the most sought-after course for it. Most professionals who are at the entry-level jobs would hesitate to pursue management education due to the fear of their existing jobs getting affected. There are multiple advantages of doing an MBA. Thanks to the many b-schools that offer a part-time MBA in India with the help of the Internet. Students can now take on an MBA along with their current positions. Below are eight advantages of considering a part-time MBA.
Benefits of Part-Time MBA
1. Changing Career Paths
You might be into the IT field doing the technical stuff, and your interests might be in leadership, strategy, HR or Finance. MBA can serve as a passport to your desired career. For example, if you do an MBA in finance, you can go to fields like investment banking, stock advisory etc. If you pursue an MBA in HR, you have a chance to go back to your company as an HR manager. Read more about the career options after MBA.
2. Career Growth in Existing Career Path
As you go up in a career, you are expected to have qualities of leadership and ownership. Every other field of job needs people with vision, strategy, leadership and management skills. Whichever area you may be in right now, doing management education can boost your career to higher levels.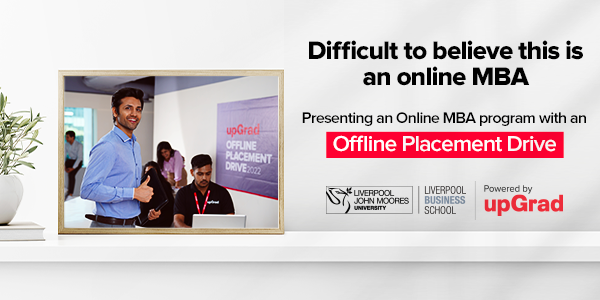 For this doing a part-time MBA is best as it can keep your experience in your current profile, keep your income flowing while you can apply for higher positions.
3. Increasing Your Earning Capacity
There is a myth that part-time MBA doesn't help you much. If you have a part-time with relevant experience, you can always outshine your competitor who has applied for the same position. So a part-time MBA and your domain experience will always add up to your benefit.
4. Equivalent to Full-Time MBA
Though the medium of instruction might differ, the curriculum and the course structure are the same as part-time MBA. Of course, there a few organisation that doesn't value part-time, but on a large scale, there are several companies that value your qualification and management skills you have obtained through part-time MBA.
5. Flexible and Convenient Timings
The duration and timings of a part-time MBA are quite flexible compared to a full-time MBA. Many part-time MBA allows the use of online resources so that you can choose your convenient schedule and attend the course as per your convenience.
6. Earning While Learning
Part-time MBA allows you to work while you are learning as a student. In may cases employed may encourage you to pursue such a course so that you advance in the career, enhance your capabilities and become eligible for the next level.
7. Admission Criteria and Requirements
Full-time MBA has a lot of stringent standards and conditions for admissions, including an entrance exam. When you have experience in the industry, securing a spot for a part-time MBA is much easier as compared to a full-time MBA. Most part-time MBA program call you for a direct interview if you have around seven years of experience or more. Others might ask for the scores of entrance exams like XAT, GMAT etc.
8. Professional Networking Opportunities
Most people come to part-time MBA programs with the ambition to make a significant leap in career. With your peers being from your domain, you get a chance to interact and network with the industry leaders who have exceptional experience than you. This serves as an opportunity not only to learn cutting edge skills but also to create more visibility into career opportunities.
Conclusion
We hope this article could clarify your doubts on part-time MBA and the benefits of it.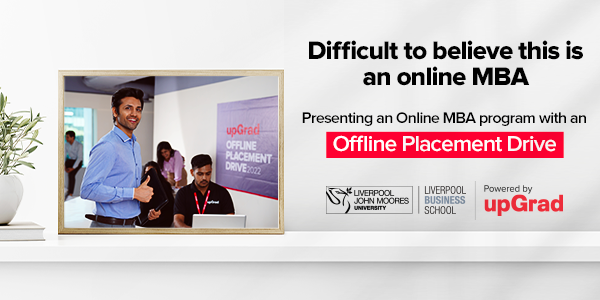 If you are keen on upgrading your career with an Executive MBA course, upGrad is offering the MBA from Golden Gate University.
And the cherry on top – upGrad's excellent flexible and interactive learning and evaluation systems allows you to balance your personal and professional life in a hassle-free manner. Check out for more information & let our student counsellor help you with your questions.
Learn MBA Courses from the World's top Universities. Earn Master, Executive PGP, or Advanced Certificate Programs to fast-track your career.