Blockchain is a buzzword that has trickled into almost every business and technology domain today. This blog will help you understand the differences between some leading blockchain software platforms, explicitly addressing the Litecoin vs. Ethereum debate. 
But first, let us bring you up to speed with the definition, core features, and usage of blockchain technology.
IBM defines it as a shared ledger that stores transactions and tracks assets in a business network. You cannot change the information stored on a blockchain. Moreover, the blockchain network allows users to trade anything of value with much less cost and risk. The promise of enhanced security, transparency, and information storage benefits a wide range of industry sectors. 
Check out our free technology courses to get an edge over the competition
The use cases span across computing, digital currencies, cloud storage, Internet of Things (IoT), cybersecurity, among other fields. Currently, the finance sector dominates the global blockchain adoption statistics, with cryptocurrency wallets reaching 70 million users in 2021. The technology is also gaining traction nationally as India has the second-largest pool of blockchain developers globally. 
While most people have heard about Bitcoin in the blockchain space, few are aware of Litecoin and Ethereum. These are open-ended software platforms for deploying smart contracts and decentralized applications. They are also ripe with cryptocurrency features and competencies, which come in handy for entrepreneurs, investors, and those looking to pursue a career in software development. With this perspective, we have elaborated more on Litecoin vs. Ethereum below.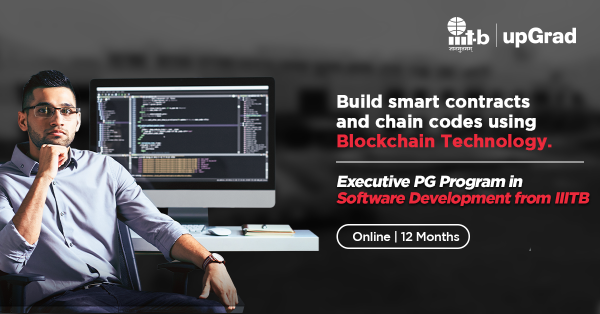 Learn Software Development Courses online from the World's top Universities. Earn Executive PG Programs, Advanced Certificate Programs or Masters Programs to fast-track your career.
What is Litecoin?
Litecoin is a non-Bitcoin cryptocurrency developed by Charlie Lee, a former engineer at Google. It is a peer-to-peer digital currency that lets you perform instant, near-zero cost payments across the globe. In other words, you can use it to transfer virtual money over the internet without any central authority.
Litecoin applies the Segregated Witness (SegWit) technology to execute more transactions within a block, increasing the processing time for individual transactions. This benefit has prompted an increase in the average number of Litecoin transactions and established a substantial financial footprint for the cryptocurrency.
Check out upGrad's Advanced Certification in Cloud Computing 
Litecoin's similarities with Bitcoin's structure have facilitated developers to use it as a testing ground for implementing improvements in Bitcoin. So, it is gaining ground in terms of applications across the board. 
Explore Our Software Development Free Courses
What is Ethereum?
Ethereum was developed by programmer Vitalik Buterin as a software solution for digital money, global payments, and distributed ledger applications. The native cryptocurrency of the platform is known as Ether. Notably, enterprise blockchain projects implemented with Ethereum reap tremendous benefits, from managing data to tracking transactions and goods. Here are some examples of the applications backed by Ethereum:
Check out upGrad's Advanced Certification in Cyber Security
OpenLaw:

A blockchain-based protocol that automates the execution of legal contracts.
Balanc3: An industry-leading accounting and financial management platform for digital assets.
Hyperledger Besu: A client for both public chains and private permissioned networks.
In summary, Litecoin and Ethereum are well-established platforms that allow developers to create applications without downtime, fraud, and interference from third parties. Furthermore, both Litecoin and Ether can be traded on major exchanges, including Coinbase and GDAX.
Litecoin vs. Ethereum: Which is better?
Litecoin was developed in 2011, whereas, Ethereum was created in 2015. 

Litecoin is like an updated version of Bitcoin, boasting better transaction fees and block time. It is primarily a decentralized cryptocurrency. On the other hand, Ethereum is mainly known for its smart contract functionalities. One can also make use of Ether for cryptocurrency applications. 

Currently, the average transaction fee for Litecoin ($0.04) is lower than that of Ethereum (0.85).

While Litecoin has a faster block time than Bitcoin, it falls behind Ethereum. Ethereum can record data permanently within 15 seconds. Litecoin takes 2 minutes 19 seconds for the same. 

Litecoin comes with a maximum limit of 84 million coins, but Ethereum has no "scarcity" to date. In other words, you can mine Ether for an indefinite period. 

Litecoin is ideal for smaller transactions and does not support smart contracts, unlike Ethereum, where 'Ether' enables seamless implementation of smart contracts. 
Now that you are familiar with the meaning, practices, and suitability of Litecoin and Ethereum, let's address the main question: Which is the better option? 
The answer depends on what you need. Each of these technologies has merits and demerits.  
Explore our Popular Software Engineering Courses
It is better to diversify your portfolio and use a combination that mitigates your risk as an investor. On the other hand, as a business person or software professional, you must understand the characteristic features and determine the best solution based on your requirements. Today, Ethereum is a favourite among the developer community for property transfers. And Litecoin is primarily seen as a transactional digital currency.
Factors to Consider in the Litecoin vs. Ethereum Decision
Market insights predict a stronger future for Ethereum over Bitcoin and similar cryptocurrencies like Litecoin. However, Litecoin has also witnessed high month-to-month price volatility in the recent past.
Ethereum emerges as a clear long-term winner in the battle if we look at the possible use cases and investment viability. The Ether crypto coupled with the Blockchain's smart contract functionality serves as a financial instrument and an application-building software platform.
In-Demand Software Development Skills
Scope of Blockchain in India
In the modern-day business world, every organization relies heavily on information. The faster and more accurately you can get data, the better it is for your performance. Blockchain tech is ideal for delivering these advantages with transparency, reliability, and efficiency. You can depend on the technology for tracking everything from orders and payments to production and supply chain operations. All members have access to a single view of the truth while the end-to-end capabilities boost confidence in the processes. 
upGrad's Exclusive Software Development Webinar for you –
SAAS Business – What is So Different?
According to NASSCOM, Blockchain has the potential to usher on the Internet of Trust and Value. What shape this new paradigm takes in the future will depend on the skills and talent available. The staffing trends in India already indicate a growing demand for blockchain professionals in the post-pandemic market.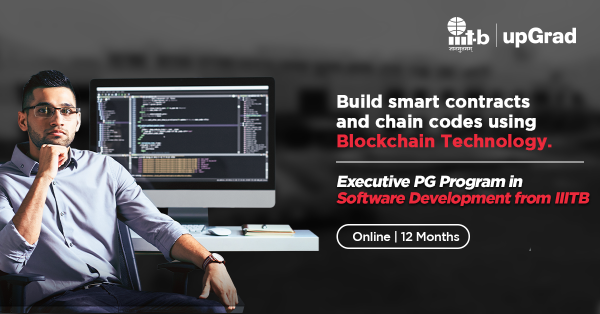 Nowadays, graduates from technical disciplines like Computer Science and Software Engineering and working professionals are upskilling with online courses to beat the competition. upGrad offers specialized blockchain programs to facilitate smooth career transitions through value additions like personalized mentorship, industry projects, and placement support. The three blockchain programs include – Master of Science in Computer Science, Executive PG Programme in Software Development – Specialisation in Blockchain, Advanced Certificate Programme in Blockchain. 
Participants can select project topics in areas like Banking, Logistics, Healthcare, Cybersecurity, among others. Moreover, you get to learn about the latest tools (for example, Ethereum) from expert faculty at global institutions from the comfort of your home. 
Read our Popular Articles related to Software Development
All in all, your willingness and quickness in adapting to change differentiates you from the crowd. This blog was not only an effort to throw light on the Litecoin vs. Ethereum question but also an endeavor to inspire you to stay curious! 
What is Litecoin?
Litecoin is a cryptocurrency that enables instant, near-zero cost payments to anyone in the world. Litecoin is an open source, global payment network that is fully decentralized without any central authorities. Mathematics secures the network and empowers individuals to control their own finances. Litecoin features faster transaction confirmation times and improved storage efficiency than the leading math-based currency. With substantial industry support, trade volume and liquidity, Litecoin is a proven medium of commerce complementary to Bitcoin.
What is Ethereum?
Ethereum is a public and open-source blockchain-based distributed computing platform featuring smart contract functionality. It provides a decentralized Turing-complete virtual machine, the Ethereum Virtual Machine (EVM), which can execute scripts using an international network of public nodes. Ethereum also provides a cryptocurrency token called ether, which can be transferred between accounts and used to compensate participant nodes for computations performed. Gas, an internal transaction pricing mechanism, is used to mitigate spam and allocate resources on the network.
What are the core differences between Litecoin and Ethereum?
Litecoin is faster to confirm transactions, requires less space to record transactions, and has a lower price than Etheruem. It also uses scrypt as a proof-of-work scheme. This means that it cannot be efficiently mined with Ethereum's current proof-of-work scheme, which can only be run on ASICs. These are the main differences at the moment. It will be interesting to see if the fundamental differences between the two cryptocurrencies remain after their development and adoption of their respective technologies. My personal opinion is that Litecoin is not as decentralized as some people believe.
Prepare the Career for Tomorrow!