A telephonic interview is a standard process for employers to ascertain the right candidate remotely. The candidate is required to prepare for the telephonic interview to succeed in the pre-hiring assessment. There is an authentic protocol followed when both parties engage in a telephonic interview.
Background
The best mechanism of having a verbal chat with a prospective candidate has been made simpler through telephonic interviews. Telephonic interviews provide a way to screen shortlisted candidates before being tasked with personal interviews or appearing face-to-face.
The business world today is geographically distributed. It is impractical to conduct personal interviews for numerous candidates before shortlisting them. Employers prefer telephone interviews to save time and resources. An average of 20-30 mins telephonic interview complements a few days of engagement offline. It is proven to be cost-effective, and it is easy to keep records of voice calls.
From the candidates' perspective, there are certain norms and practices one has to follow when appearing in telephonic interviews. This article summarises some of the phone interview tips on preparing for interviews. Note that the "interviews" here are regarding the job, employment, or contract. Read ahead to gain tips on how to talk in a telephonic interview.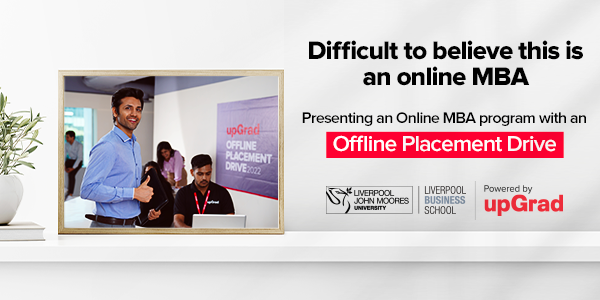 Before the Phone Interview
From a candidate's point of view, for a scheduled telephone interview set, you are more likely to be best prepared for the event. However, when you encounter unscheduled telephonic interviews, they are short, yet you have to manage the conversation diplomatically. In that case, you brief yourself, and you are required to confirm your consent for going ahead with the hiring process. You may request to reschedule the interview at a proper time slot convenient to both parties.
You may set a professional voicemail message to help to get back to the calling party. It is the best way to avoid an awkward situation when, for whatever reason, you could not answer the phone.
Prepare a cosy and noise-free atmosphere that can help the interview to go uninterrupted.
Perform enough homework on the subject; research the employer, business line, and about the interviewer(s). Review the job description, the role and responsibility, and what the employer expects.
Prepare a list of queries related to the job position, the company, and duties you will be asking frankly during the interview.
Keep the latest résumé handy for reference. Note that this is the résumé you had submitted, and the interviewer will be referring to it. Also, keep a notepad, a pen, or a pencil ready to take notes. You can prepare a quick checklist. Avoid taking notes on your computer or other electronic devices. The key clicks or tapping noise may annoy the interviewing party. It is advised to keep your computer away to avoid any disturbance.
If the call is expected on a landline, you should turn off or set your mobile on flight mode; if the interview call is expected on a cell phone, you should keep the mobile fully charged and pick no calls from other contacts.
Be aware of the dialect and the accent used in the region the interviewer belongs to; if new, get accustomed to the style they usually speak in. This will help you gain confidence when conversing with the interviewer in a familiar tone.
If you haven't talked for a long time, it's a good idea to do some voice exercises.
After you know what time is the slot for the telephone interview, you can plan for the call well in advance.
During the Phone Interview
This section illustrates prominent tips on how to talk in a telephonic interview:
The caller may ring at any moment during the scheduled interview time.
It is wise to pick the phone

in time

. Avoid prolonged ringing or intolerable delay in answering the phone. Make sure you answer the phone.

Greet and

introduce

yourself and let the interviewer set the stage. They will brief you about the purpose and possibly the agenda of the call. You need to echo and agree to go with the scheduled interview.
Voice calls are not lenient.
If you talk while walking or while in a leisure position, it impacts the receiving side seriously. Maintain a

disciplined posture

, talk sitting straight during the call so that you can also take notes if required.

Listen carefully,

and avoid saying "pardon" several times. Reciprocating with verbal cues to help acknowledge what you listen to is a part of communication ethics. When you need the interviewer to repeat the question, politely ask them to repeat.

Keep a

cheerful mood

and smile while in the interview, wherever you feel appropriate. Keeping a smiley tone when you talk about your duties, about work, when you express enthusiasm about the job, or when you inquire, ask interesting queries, etc. Remember, a pleasant reception of voice by an interviewer keeps them connected to you. It helps address the intent of the call.

As an etiquette, you should

avoid unnecessary, annoying noises

; sneezing, coughing, or snoring like respiratory noise are considered bad manners, and you should work on it. Keep a glass of plain water to cope with any tickle in your throat. Do not smoke, eat candy or chew gums, as they distort the speech unrecognisably.
Taking a short break is not at all an offensive gesture.
When in dire need or emergency-like situations, you may

politely request

the interviewer a break for a moment or two and continue after thanking them.

When conveying your suitability, emphasise your strengths, desire, and ability to perform the job. Quote the past facts and

career achievements

when asked to justify. Be attentive, think, and take a pause and respond logically.

Convey the

right answer,

confidently. Admit frankly when unsure of the answer.
When your interview is about to conclude:
Be assertive to let the interviewer know your

authenticity.

Discuss

no salary matters unless it's the HR interview round.

When you are allowed to shoot

queries

, don't bombard the list of questions. Instead, ask a few that matter to you the most. When not sure of the next stage, frankly ask what's next expected by you.
Of course, for any technical interruption, reconnect with an apology.
As a part of gratitude, acknowledge and thank the interviewer for his time and take permission before hanging up.
After the Phone Interview
Immediately after hanging up, write/rewrite the notes and highlight important points in your diary.
Send a thank-you note to the contact(s) a day after the interview. If allowed to ask, send a follow-up-query you may have. Do not resend similar matter memos repeatedly. Also, do not immediately send emails inquiring about the progress of hiring. In post-interview communications, always affirm your interest in the company.
Of course, you must proofread your written communications.
You look forward to your goal of seeking a face-to-face interview.
A thank you letter is a part of the communication in the hiring process.
Conclusion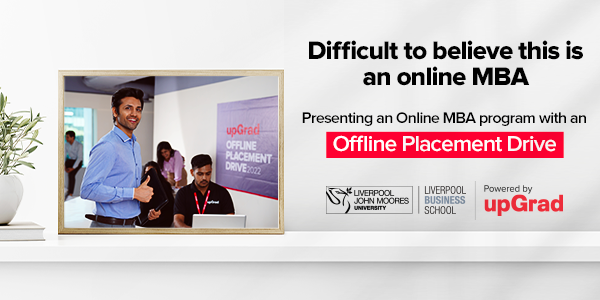 In the digital, fast-paced era, knowing how to handle a phone interview is a must for every professional. A telephonic interview is a crucial part of your journey to find a job. It is an inspiring experience for all professionals. As part of professional assistance, upGrad helps students prepare for interviews and makes available a proven range of phone interview tips. upGrad aims to equip its students with the best-quality education experience.
Cracking an interview is not a tough task. Being well-prepared and honest gives you a realistic chance of acing the interview. Emphasize your strengths, which are necessary from the organization's point of view. Tailor your answers according to the needs of the organization. Follow all of the points mentioned well, and you can crack even the strictest of interviews.
To improve your skills and confidence, upskilling yourself is very important. Checkout upGrad's top courses in Data Science, Machine Learning, Digital Marketing, MBA from LBS & Full Stack Development.