Before understanding Product Line Management, let us understand what a product line means. It simply shows that several related products fall under the same brand and are sold by the same company. Suppose a brand becomes famous for selling tiffin boxes. This company would like to launch water bottles falling under the same brand to attract loyal customers. People would tend to buy it, keeping in mind the quality of tiffin boxes. So when a company blends its product lines, the blend is known as the product portfolio or product mix. This portfolio is maintained by building product line strategies.
For any company to run effectively, there should be a well-organized strategy to boost the company's products' market share, which is what Product Line Management helps accomplish. It is a marketing strategy that takes care of the product's pricing, positioning, and promotion. When it is well carried out, it can provide good sales and smoother company functioning because you get close to that ideal organized strategy!
Study Product Management Courses online from the World's top Universities. Earn Masters, Executive PGP, or Advanced Certificate Programs to fast-track your career.
Is Product Line Management a wise career option?
Suppose the company is manufacturing valuable products, but the company is not doing very well on the sales front. In such a case, product line managers work towards building up great marketing strategies to increase the market share of the products. In the previous 4-5 years, product management positions have nearly doubled. It has been booming amid the pandemic, as the world is becoming increasingly digital in almost every industry. Between 2018 and 2028, the career is predicted to rise by 8%, resulting in 21,800 employment opportunities across the United States. Thus, if you are interested in working with product line strategy but are confused if it holds a decent career scope or not, take a relaxing breath because the field does have excellent opportunities for you.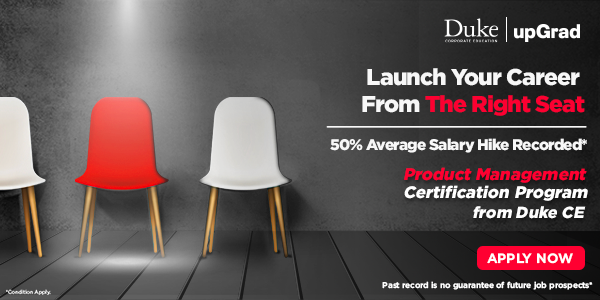 Our Top Management Programs & Articles
Tips For Making Your Career In Product Line Management Bloom
Since our lives are becoming increasingly digital, product managers are in higher demand to enhance the marketing of a particular product or brand. It's a rapidly expanding field with no prospects of leveling down. A job as a product manager pays well too.
Here are some pointers to help you develop a successful Product Management career:
Work Upon Your Communication Skills
As a Product Manager, you need to possess good communication skills to pass on important information to other team members. Not everyone communicates in the same way or likes the same media. It is, therefore, your responsibility to personalize your communication to the individual or group.
A product manager's duties include collecting and filtering data to detect patterns, build strategy, and address issues related to the product portfolio. Thus, as a product manager, the greater your analytical skills are, the more successful you can be. Also, a rudimentary understanding of coding might set you apart from other candidates if you are trying to get a decent job in product management.
Focus On Receiving Mentorship
In most firms, the early stages of a Product Management career may seem stressful because PMs are generally in the minority compared to all other jobs. Thus, it might seem like you're learning everything on your own while navigating your team's role. Finding excellent mentors for yourself might be a game-changer for your career. Their outside viewpoint may assist you through the ups and downs of a new job while also accelerating your learning of skills and tactics for overcoming obstacles and seizing opportunities.
What are the mandatory requirements for becoming a Product Line Manager?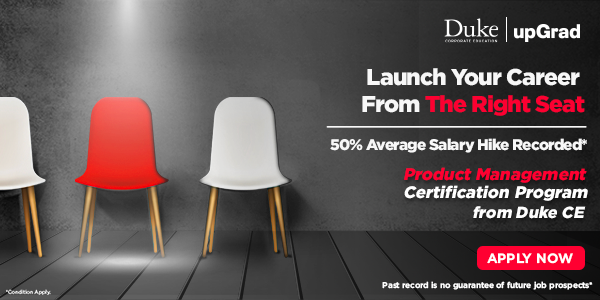 For becoming a product line manager, you need to have a Bachelor's or Master's degree in Management, Business Administration, or any other related field. You can avail various online courses like diploma or certification courses in Product Management to level up your career. upGrad provides the option to learn Product Management concepts by benefiting from the offered lessons from the comfort of your home. Top mentors, live classes, and informative study materials can help you do well in your Product Management career.
Conclusion
If you are strong with skills like strategic thinking, good communication, excellent business acumen, the capacity to rationalize data, and the ability to propose a realistic solution, then the field of product line management is ideal for you.
Featured Program for you: Product Management Certification Program from Duke CE!