For all of us chasing the 9 to 5 clockwork, work from home sounds like bliss. The chance to keep up with your work while being in the comforts of your home, surrounded by your loved ones is indeed the recipe for perfection, an ideal blend of the professional and personal spaces. In fact, many enterprises have flexible work from home policies to leverage the fact that productivity and creativity both reign supreme when one is allowed to work at their own pace in their comfort zones.
In today's era of digitization, the need for physical proximity is no longer a prerequisite for the prompt and proper fulfilling of one's roles. However, there are some dissenting views, who believe a work environment, enhanced by co-working spaces and a formal ambiance is necessary for the due delivery of the tasks. Physical proximity is also deemed a key ingredient for better communications and teamwork.
While there is merit to both sides of the argument, in the current context, the deadly outbreak of COVID-19 has forced a large section of the global workforce to adapt to work from home, leaving us no choice but to make the most of the situation.
While some are rejoicing at the chance of an extended stay with their families without having to exhaust leaves and pays, others are disgruntled at the challenges of having to balance household chores and workload simultaneously. Like it or not, remote working is a reality many of us make to reconcile with for a substantial period of time now.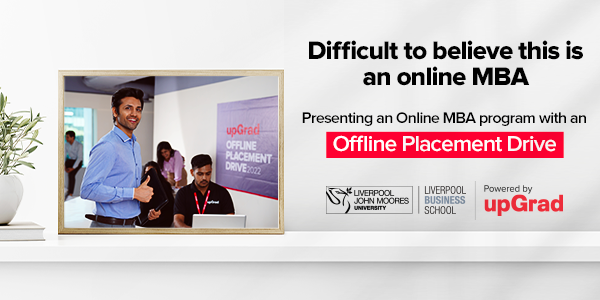 So while weighing the pros and cons of working from home remains an ongoing debate, the current focus should be on optimizing the remote working situation. With the multitude of apps and tools to work from flooding the market, it isn't much of an uphill task. But, as the first step, let's start with busting some myths about work from home.
Also read: Tips to work from home effectively
Workload is lesser when remote work is involved
In most lines of work, the majority of the tasks are desktop-based, over and above meetings and presentations. In that context, it wouldn't be much of an upheaval to take the major chunk of the work from your desktop to your laptop.
Besides, meetings can easily be co-opted into virtual formats without any hindrances thanks to facilities like Skype, Google Meet, WebEx and others. In a nutshell, just because of the location changes, the workload doesn't. The deadlines and the targets remain the same and the workers still fulfill them, irrespective of where they are working.
Managing a house alongside work becomes easier
True, the physical distance between your office and work often prevents you from being hands-on with your household chores and family duties. Naturally, work from home seems to be the perfect solution to balance both. Unfortunately, when faced with the challenge of attending to the family and household requirements as well as finishing up work, one is faced with a herculean task.
Work from home suddenly doesn't feel so pleasant anymore. Unlike regular workdays when you are able to categorize your schedule according to different tasks, work from home might create a situation where tasks and deadlines overlap. Far from being a balance between both, this can spell disaster for the household as well as the work front.
Also read: Remote Work: Win-Win
Now that we know remote working is no cakewalk and requires just as much attention and dedication as in any regular office setup, let's now direct our attention towards making work from home worthwhile and productive. There are numerous apps and tools to work from home available to make the experience convenient and enjoyable without compromising the quality of the work.
Top Tools & Apps To Help You Work From Home
Trello
A task management tool Trello enables one to assign tasks, track the progress on each task and organize and plan the activities for the day as well as the upcoming days. Using a comprehensive and easy to navigate interface, Trello makes is feasible to segregate the roles and responsibilities between team members and attach tangible timelines to each of these tasks.
As an online tool, this can be shared among the team members and no matter how far away from each other you may be, you'll always be on the same page with respect to your tasks. It also allows for reminders.
Google Online Suite
For many of us who are adapting to a remote working mechanism, Google Online Suite is nothing short of a godsent. In many ways, even the confidence to co-opt work to remote locations is based on the availability of Google Online Suite. One of the most widely used apps and tools to work from home, Google Online Suite is essentially the online version of the Microsoft Office.
From creating online docs and datasheets to sharing them in real-time with others based remotely and event chatting and conducting virtual meetings and even preparing presentations is made possible by Google Online Suite. It includes Google Docs, Google Sheets, Hangouts, Gmail Slides, Gmail which provide a holistic package to cater to all your work from home requirements.
Teamviewer
Imagine a group project which requires a few colleagues to work together closely and calls for constant intervention and peering? Remote work is sure to hinder the ease of access and communications in that case. Fortunately, Teamviewer helps you overcome precisely that challenge.
It lets you share your desktop virtually and facilitate other vital aspects of online collaboration like large file sharing and online conferencing. So forget about the woes of explaining to others what you're facing on your desktop. Just Teamviewer it with your team and enjoy the perks of a peer group even from a remote location.
Skype
Although there are a plethora of apps and tools for work from home available these days which calibrate smooth online conferencing, the original application which set this trend was Skype. Irrespective of certain drawbacks like the quality of calls, limitations on the number of guests, Skype remains a favorite online conferencing tool. In fact, the newer versions come with several updates. For the best results, however, one should consider going from a premium account.
GitHub
For those in the field of full-stack development, GitHub is their go-to platform to share codes and crowdsource solutions to a software error. This platform boosts insightful conversations about software development and applications of new technology. In many ways, GitHub is an ongoing conference for the developers and the techies.
Dropbox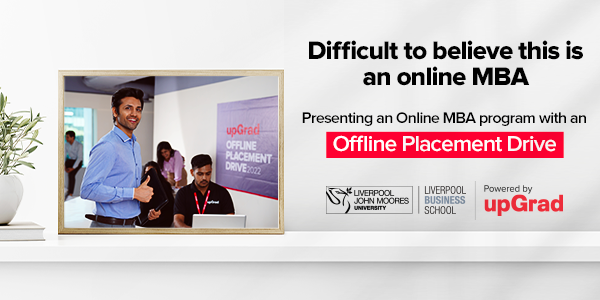 If storing, sharing and accessing files are the mainstay of your work and you constantly miss bringing out one or the other folder from your office shelf while working remotely, then Dropbox is the perfect tool for you. A cloud storage portal. This lets one share and stores large files and due to its security features, only customized access is provided.
Wrapping up
While you are saving a lot of travelling time because of this lockdown, it is best to upskill yourself with latest technologies. Checkout upGrad's top courses in Data Science, Machine Learning, Digital Marketing, MBA & Full Stack Development.
You can also checkout our limited time free courses to utilize this lockdown to upgrade yourself.