2019 has been a remarkable year for upGrad. From launching new programs to partnering up with some excellent institutions, and most of all, reaching the 1250 career transition mark this year, upGrad is proud to have accomplished numerous feats in 2019.
Let's indulge in a quick recap of all that we've accomplished in the past year!
1. From triple 'I' to double 'I'
upGrad has been associated with many reputed universities and IIIT Bangalore is one among them. In collaboration with some of the most acclaimed names in academics like Duke CE, MICA, NMIMS, BITS Pilani, and IIIT-B, upGrad has designed top-notch courses in various fields of study.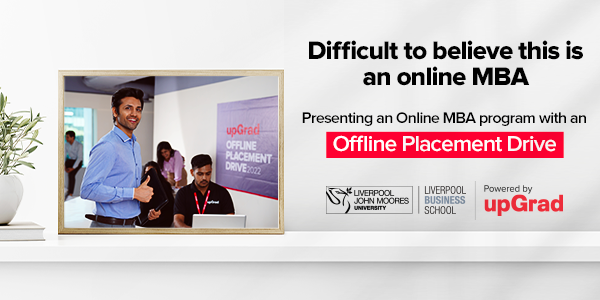 In 2019, upGrad added yet another feather to its hat – IIT Madras. This is a significant milestone for upGrad as it is the only online academic brand to have achieved this feat, and that too with one of India's best universities. The collaboration has led to the launch of a new certification course on Machine Learning and Cloud.
2. The launch of upGrad's online MBA program
Up until the launch of upGrad's Executive MBA program, the core focus of the brand was concentrated in the re-skilling segment of the Indian ed-tech space. However, the Executive MBA program opens up another critical segment for upGrad in the ed-tech domain – Higher Education.
While the Indian online re-skilling is a 400 crore market expected to grow at about 45% CAGR, the online MBA (distance) is worth nearly 800 crores. Needless to say, the massive market size with an estimated growth rate of 40% opens up a whole new scope of opportunities for upGrad. The bottom line – upGrad's Executive MBA program is a huge milestone for the brand.
3. upGrad acquires product management community startup CohortPlus
After acquiring Acadview and Pyoopil Education Technologies, CohortPlus is upGrad's third acquisition in the last three years. CohortPlus is a Bangalore-based community platform focused on Product Management and Data Science.
In the past few years, there's been a nearly 400% rise in demand for Data Science professionals in India. However, the supply of skilled and certified Data Science professionals is relatively slow. With an active community of over 31,000 members, CohortPlus is posited to bring rich consumer insights to upGrad, thereby allowing it to further enhance its program offerings for learners.
4. Transformed the life of more than 10,000 aspirants
With over 300 hiring partners, upGrad holds a record of empowering more than 10,000 students. Numerous students and professionals who obtained certifications from upGrad are now working in highly renowned companies including Fractal Labs, TCS, Accenture, Infosys, Amazon, Flipkart, Paytm, Huron, Tech Mahindra, to name a few. What's more is that the top 20% of transitioned learners have got an average hike of 177%, with the maximum hike being a 400% jump! Nearly 30% of transitions are achieved even before completing the program, precisely, during the last three months of the course.
5. upGrad gets NSDC accreditation
Recently, upGrad acquired the accreditation of the National Skill Development Corporation. This accreditation makes upGrad a part of the government's Skill India initiative.
By accrediting upGrad, the government aims to provide vocational training and certification facilities for young aspirants with a focus on job opportunity creation. Proud to be a part of the Skill India initiative, upGrad has committed to training 32,000 students in the upcoming three years and also place them in IT/ITES, BFSI and management sectors.
6. AICTE selects upGrad to deliver deep tech skills in India
In 2019, the All India Council for Technical Education (AICTE), an MHRD undertaking, has chosen upGrad to deliver deep tech skills to both students and institutions across India. The idea behind selecting upGrad is to make emerging technologies like Artificial Intelligence and Machine Learning accessible to all. Through the NEAT initiative, universities and learners can choose the topic of their preference from an AICTE- approved platform.
Many of upGrad's postgraduation (PG) programs like the Entrepreneurship Certification, PG Diploma in Data Science, Digital Marketing Certification, and Business Analytics Certification have been chosen under this training initiative. Also, upGrad's college programs, including specialisations in Data Science, Digital Marketing, Business Analytics, Fundamentals of Programming and Full Stack Development, are also covered under this.
7. Partnered with Duke Corporate Education
While upGrad has been associated with the Master's course from Liverpool John Moores University, 2019 saw a new international partnership. This year, upGrad partnered with Duke Corporate Education, the executive education arm of Duke University to launch a Product Management Certification program. The five-month-long program aims to bring world-class educational experience that combines the right mix of hands-on training with case studies and real-world assignments.
In the future, upGrad aims to associate with more such renowned international institutes.
8. upGrad-OYO scholarship
upGrad announced its scholarship programme in association with OYO back in March 2019. The OYO – upGrad scholarship will offer a 50% fee waiver to 2nd-year students who will choose career programs in Full Stack Development and Data Science. The scholarship will be provided to 3000 students. The selected 3000 will be shortlisted during the enrollment process via an aptitude test. All the top performers will get a chance to intern at OYO, which is undoubtedly a great place to commence one's career.
9. upGrad recorded a 113% rise in gross revenue in FY19
Perhaps one of the biggest milestones of upGrad in 2019 is that it witnessed a whopping 113% growth in the total revenue in FY19. In just one year, upGrad's gross revenue jumped from ₹57 crore (as of 2018) to ₹121 crore in 2019.
As upGrad's popularity continues to increase, it is witnessing a high demand for its educational courses both from students and corporate professionals.
10. A little something for the Indian Armed Forces
Taking a small step forward to help the armed forces of our country, upGrad is more than happy to honor the Indian Armed Forces personnel by initiating a fee waiver of 10% on all of its programs. This step was announced on the occasion of India's 73rd Independence Day.
While upGrad's fee waiver is available for army personnel, it can also be availed by their immediate kin. This is a lifelong commitment of upGrad.
To conclude, 2019 has been very generous for all of us at upGrad, and with the continuous support of educational institutions and the Indian government, we hope to achieve more such wonderful feats in the years to come!
11. upGrad made it to TV with Vicky!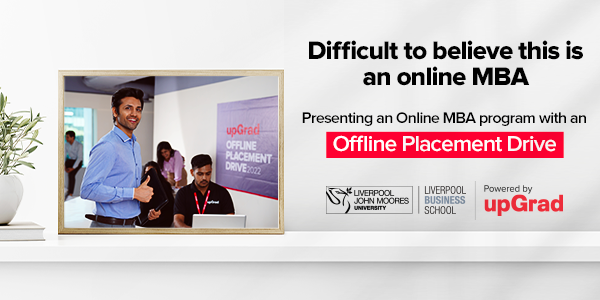 This year, upGrad made its presence known on TV as well. With actor Vicky Kaushal as the brand ambassador, upGrad unveiled its first ad campaign with the hope to showcase how online education is as effective as classroom education. The short ad introduces consumers to upGrad and brings to light its unique power learning approach.
While Vicky Kaushal does a great job in bringing upGrad's brand idea alive before the mass consumers, the ultimate goal of the ad is to establish the fact that in this fast-changing world of technology, there's a massive demand for new-age skills in the workplace. And the only way to go higher up the career ladder is by upskilling.