Machine Learning Course from IIT Delhi 
IIT Delhi, one of India's most eminent technical institutes, has launched a new machine learning course in partnership with upGrad. The Advanced Certificate Programme in Machine Learning is an online PG course that teaches you the fundamental and advanced concepts of machine learning and data science. IIT Delhi is ranked #2 in NIRF's ranking for Engineering colleges. 
What should you expect from the program? How will it help you in advancing your career? The following points will help you find answers to these questions: 
Check out our free courses to get an edge over the competition
About the Program
IIT Delhi's Advanced Certificate Programme in Machine Learning is a 7-month course for those who want to enter the high-paying and booming tech sector. The technology sector has always been an attractive field for people who like to solve problems and innovate. 
The Advanced Certificate Programme in Machine Learning is among the best IIT Delhi courses for those who want to learn the required skills to pursue a career in this field. The program lasts for seven months and only requires a commitment of 4-6 hours per week. 
Learn Software Development Courses online from the World's top Universities. Earn Executive PG Programs, Advanced Certificate Programs or Masters Programs to fast-track your career.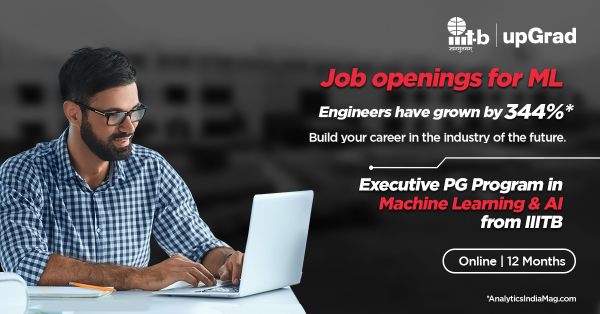 Machine learning algorithms, data science, and big data are a few of the many subjects you'll learn about during this course. As it's an online course, you don't have to disturb your professional life to join this program. You can complete this program without leaving your job, making it one of the most attractive machine learning courses available online. 
This program gives you the skills and knowledge to make data-driven decisions and use machine learning models to gain insights. The demand for machine learning professionals is also on a constant rise. In 2019, the demand for data scientists increased by 32% compared to last year. 
Check out upGrad's Java Bootcamp
This program will allow you to capitalise on this demand and become an in-demand candidate. 
Explore Our Software Development Free Courses
An Advanced Curriculum
This machine learning course offers you 20 live sessions with 92 hours of study material. You'll also receive three assignments during the program so you can test your knowledge of the concepts you studied. 
The program allows you to learn directly from the esteemed IIT Delhi faculty. You'll have the opportunity to interact with some of the top ML faculties from IIT Delhi including the HOD of the School of AI in IIT Delhi. 
Some of the concepts you'll learn during this course include: 
Supervised learning

Unsupervised learning

Large scale machine learning

Data streams

Deep learning

Data science fundamentals

Querying and indexing
Check out upGrad's Full Stack Development Bootcamp (JS/MERN) 
The industry-relevant projects present in this program simulate an actual workplace, giving you real-world experience of using machine learning and data science. The program strengthens your knowledge of handling imbalanced data, writing and optimising ML algorithms, and your understanding of their working. 
Eligibility Requirements
You must have a bachelor's degree in Science, Commerce or Engineering with at least 50% marks to be eligible for this program. Candidates who are familiar with programming will be preferred. You'll have to complete the application before the application deadline which is August 22, 2021.
Afterwards, you'll have to give a 40-minute entrance test. The entrance test will have questions on mathematics and programming. Then, the reviewers will shortlist applications based on their profile and test score. 
Explore our Popular Software Engineering Courses
How the program helps you
The Advanced Certificate Programme in Machine Learning is among the best IIT courses for ML enthusiasts because of its unique advantages. The course is created to help you achieve your career goals. For example, fresher and mid-level managers would be able to read data insights more deeply and effectively. The course will also help them stay up to date with the latest trends in machine learning. They will also become capable of implementing ML models in their ongoing projects. 
"
upGrad's Exclusive Software Development Webinar for you –
SAAS Business – What is So Different?
"
On the other hand, senior executives will be able to lead machine learning and data teams after completing this course. They can build ML-based solutions to solve complex business issues and gain a better understanding of the concepts behind evaluation metrics and optimisation. All of these benefits make this program one of the best machine learning courses available. 
Top Machine Learning Careers
The machine learning sector is beaming with career opportunities. Following are some of the most lucrative career opportunities present in this sector: 
1. Machine Learning Engineer
Machine learning engineers design and develop ML-based solutions for their organisations. They use ML models to solve complex business problems and advance their organisation's productivity. Their created solutions are capable of working autonomously and improve over time. ML engineers work with other technical professionals including data scientists and data architects. Hence, this role also requires strong collaboration skills. 
Machine learning engineers earn an average salary of ₹7.03 LPA. Their pay ranges from ₹3.03 LPA to ₹20 LPA. Crucial skills for this role include Amazon Web Services, natural language processing, deep learning, Apache Spark, and computer vision. 
2. Data Scientist
Data scientists use large amounts of data to gain actionable insights. They are responsible for collecting, cleaning, and analyzing data to find patterns by applying machine learning models. They have to extract insights from structured and unstructured data and share them with the stakeholders and other team members. It's an inter-disciplinary role and requires expertise in programming, statistics, and mathematics. They must have good data visualization and storytelling abilities to share their insights with non-technical audiences effectively. 
The average pay of a data scientist in India is ₹8.24 LPA. Early pay for this role ranges around ₹3.43 LPA, with a higher-end salary reaching ₹20 LPA. 
In-Demand Software Development Skills
3. Data Engineer
Data engineers are responsible for developing solutions that improve the accessibility and use of data. They have to identify the requirements of their organisation and develop the required solutions accordingly. Data engineers also aggregate and analyse data sets to generate valuable insights. They create reports, tools, and dashboards for their organisation to manage its data more effectively. Data engineers are experts in using algorithms and data structures. 
The average salary of a data engineer in India is ₹8.39 LPA. Their pay ranges from ₹3.7 LPA, going up to ₹20 LPA.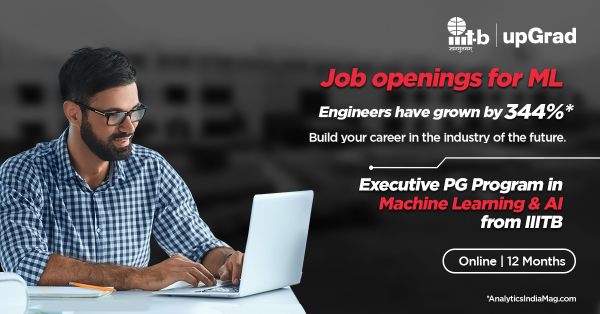 4. Data Analyst
Data analysts gather information on specific subjects by using data. They perform surveys and other methods to collect the necessary data. Then, they have to interpret the data and present it in an easily understandable form with their clients or supervisors, such as reports or charts. Data analysts have to find new data sources and look for ways to improve the data collection and analysis process. 
The average pay of a data analyst in India is ₹4.4 LPA. Freshers in this field can expect to earn ₹2 LPA. On the other hand, experienced data analysts can make up to ₹10 LPA. 
Read our Popular Articles related to Software Development
Conclusion
The Advanced Certificate Programme in Machine Learning is a great choice for anyone who wants to kickstart their professional journey in the tech sector. From E-commerce to the IT sector, the demand for ML experts is soaring in every section of the technology field. 
Do check out the course if you're interested in ML! 
What will I study in the Advanced Certificate Programme in Machine Learning?
You will study the basic and advanced subjects of machine learning. This includes, deep learning, supervised learning, unsupervised learning, algorithms, and much more.
What careers can I pursue after completing this course?
After completing this program, you can pursue the following roles:
1. Machine learning engineer2. AI engineer
3. Natural language processing engineer
4. Data scientist
5. Data analyst
What is the eligibility criteria of this IIT Delhi course?
This program requires you to have a bachelor's degree in engineering, commerce, or science with a minimum of 50% marks.
What is machine learning and why is it such a popular technology in modern times?
Machine learning is a subtype of artificial intelligence that uses previous results (historical outputs) to predict new outcomes. It is 'smarter,' because it is not explicitly programmed to give a certain result to a specific problem, instead simply making decisions by itself without too much human input. The Internet is becoming increasingly personalised, with each person receiving advertisements, purchase recommendations, and even news that is in line with their preferences. Machine learning plays a pivotal role in learning the users' likes, dislikes, and habits to show more relevant results and make more accurate predictions.
What are some of the primary applications of machine learning?
Machine learning has a wide range of applications from fraud detection and spam filtering to malware threat detection and predictive maintenance. Image recognition is also another popular use case of machine learning – it detects faces, objects, etc., and powers Facebook's automatic friend tagging feature. Machine learning also powers the speech recognition, voice search, and speech-to-text features of digital assistants like Google Assistant and Alexa. Also, on a more futuristic note, machine learning algorithms are used in the software that powers self-driving cars. Another interesting application of machine learning is in stock market trading, where algorithms train themselves using past movements of stock prices to predict which way the stock price will move in the future.
Who is this machine learning course for?
This machine learning certification is for anyone interested in the subjects under machine learning, be it a fresher or an experienced employee. The only requirement is a Bachelor's degree in science, commerce, or engineering, with an overall score of at least 50%. Applicants will then be shortlisted on the basis of a 40-minute entrance test. The course is designed keeping in mind the schedule of a working professional. This means that you can finish it without taking a break from your job. The hours are highly flexible, and you only have to devote 4-6 hours to it per week. In seven months, you will be ready to work!
Plan Your Software Development Career Now.