Cryptocurrency is one of the most frequently talked about topics of this decade, with a majority of people taking a keen interest in knowing its global worth, while half of them are still wondering what the crypto hype is all about.
Cryptocurrency's existence has been a long-term topic of discussion. From breaking the taboos around it to officiating its status as an accepted digital currency, cryptocurrency has been through years of assessment. However, in recent years, the buzz has increased significantly.
Check out our free courses to get an edge over the competition.
The rising buzz has now made it a household name as it expands across regions and nations. But what exactly is a cryptocurrency, and how does cryptocurrency work? These questions are still being asked. If you hope to learn more about cryptocurrency, you are at the right place!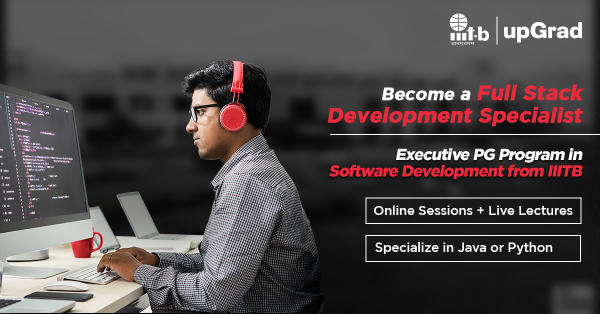 Learn Software Development Courses online from the World's top Universities. Earn Executive PG Programs, Advanced Certificate Programs or Masters Programs to fast-track your career.
This article covers all basics of cryptocurrency, right from scratch, to give you a detailed view of the Whats, Hows, and the Whys of cryptocurrency, so keep reading.
Explore our Popular Software Engineering Courses
What is Cryptocurrency?
Cryptocurrency is an entirely digital currency stored, shared, and used online. It is a decentralised form of currency, enabling direct monetary exchange without an intermediary. Contrary to physical currency, cryptocurrency production is unregulated, as most governments do not play an active role in this domain. Crypto is created using Blockchain technology designed to store records and data while keeping it secure from theft or intrusion.
Cryptocurrency obtains its name from the word 'encryption', one of its prominent features. Cryptocurrencies are protected with advanced encryption through complex coding scripts to make the digital payment method secure through transactions and storing processes.
In-Demand Software Development Skills
Let's dive into its working process and other aspects to better understand digital currency.
Check out upGrad's Advanced Certification in DevOps
How Does Cryptocurrency Work?
Cryptocurrencies work similar to what your credit card does, except instead of using actual currencies, you use a digital asset in exchange for services. Crypto owners have a unique wallet to store these digital currencies and exchange them with peers through software, enabling them to process smooth transactions. Here are a few aspects of what goes into the working of crypto.
Cryptocurrency is run on a distributed public ledger, storing and updating continuous transaction records. This ledger is called the blockchain.

The transaction records only show received and sent funds, not the parties involved.

Cryptocurrencies are created with the help of a process called mining that validates existing currency transactions while making new coins.

Cryptocurrency is efficient with security, so it requires a private key and password to provide access to regulate crypto coins.
Check out upGrad's Python Bootcamp
Different Types of Cryptocurrencies Available in the Market
The market is flooded with countless cryptocurrency varieties. We've listed a few to understand the prominent ones successfully leading the crypto market!
Bitcoin:

The most popularly known cryptocurrency, Bitcoin was also one of the first official cryptos to record financial transactions.

Terra:

Terra might not be as prominently known, but its evident growth in 2022 shows that many people are interested in it. The crypto type was created to achieve a stable digital economy through a digital stable coins network.

Ethereum:

The second most popular cryptocurrency is Ethereum which was created in 2015. It is also the second most invested crypto.

Apecoin:

Apecoin gained prominence being the official governance token of Bored Ape Yacht Club Line run by ApeDAO. With ApeDAO's consisting performance with NFTs and a possible Metaverse launch, Apecoin has gained significant momentum in the market.

Uniswap:

Uniswap extends a speedy process directly linking buyer to seller transactions. Current market trends suggest Uniswap is the best cryptocurrency to invest in 2022.
Read our Popular Articles related to Software Development
Cryptocurrency Trading: How to Invest?
Investing in cryptocurrency is not complicated once you grasp the foundations and a few complex aspects of digital money. Learn cryptocurrency trading before stepping into the field. Let's find out how to invest. Crypto laws vary globally, so some might not work well in specific regions.
Select a recognised crypto exchange platform for a reliable process.

Create a trading account using the platform. The process might require you to add essential ID proofs and other documents.

It is time to fund your account now. Use your bank account to transfer some funds and buy cryptocurrency. The platform may take a while to allow you active transactions.

You are now ready to buy and invest in diverse cryptocurrencies through your trading account.
Cryptocurrency Storage Methods
As you participate in the process to learn cryptocurrency trading, active crypto selling and buying process, knowing the most basic types of cryptocurrency storage methods is necessary – Hot Wallet and Cold Wallet.
A Hot Wallet refers to a digital wallet that is easy to create, access, and store crypto tokens. Still, it is highly susceptible to getting hacked or manipulated through online intrusions.
On the other hand, a Cold Wallet is not connected to the internet. Although an inconvenient medium of crypto storage, Cold Wallet is far more reliable and secure as its lack of internet connectivity protects it from unauthorised access.
Cryptocurrency: Points to Learn for beginners
A beginner must know a few essential points about cryptocurrencies and their functionality. These include:
Unlike the stock market, Cryptocurrencies do not have time restrictions – they work 24/7.

Cryptocurrency is a highly volatile platform, subject to frequent changes, fluctuations, or drops. Investors must put all their research into practice to receive good results.

You can participate in crypto investment directly through exchange or seek help from traditional brokers.

Cryptocurrency values change very quickly. Hence, beginners must do their fair share of research before hitting the investment scene and eventually suffer fluctuations.

Cryptocurrencies are not legal in most places, though the number of institutions accepting crypto is increasing.
Professional Certification to take Well-informed Crypto Decisions
Put your cryptocurrency fascination to use and make a successful career out of it through upGrad's Executive Post Graduate Programme in Software Development – Specialisation in Blockchain, offered by IIIT- Bangalore. The course extends in-depth blockchain knowledge to help learners be future-ready.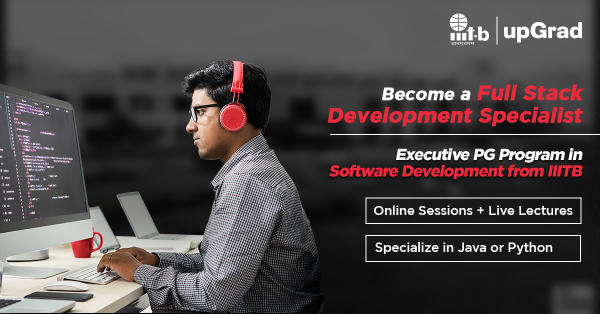 The course curriculum includes data structures and algorithms for crypto application development, hyper ledger fabric, and various other topics to offer proficiency. Perceiving the rising crypto popularity, this course will attract exciting job opportunities. Freshers or full-time working professionals are free to upskill and learn more about blockchain through this course. Along with academic benefits, the program has upGrad's reliability of providing high-quality faculty and projects to deliver in-depth topic assessments.
Visit upGrad to learn more about the course!
Conclusion
Crypto is one of the major technological advancements of the 21st century. Given the rapid digitization and reliability of digitized transaction methods, more people are willing to accept it as their digital currency. However, resistance is still visible among people. As challenging as it seems, cryptocurrency is simple to understand and work with once you get the basics right.