The internet is like never before now, and everybody is so hooked on to the internet that they do not realize that they are giving out useful information about themselves to large companies. The internet has now become a platform for generating Data for big companies. Every day and every hour, a high volume of data is created from the internet. This Humongous amount of Data from the internet is called Big Data. 
Big Data is like gold now. It is the next big thing that all companies are trying to get benefit from. Big Data helps in analyzing the trend and forecast the future by calculating the recent historical data that are generated in real-time. There is a significant need in companies now for the collection and preservation of Big Data to not miss out on something important. A considerable amount of data is floating around, and businesses are trying to figure out how to use it. 
Big Data Analytics is a new field now in Big Data which includes the analysis of Big Data for the benefit of businesses. Decision-making and business competencies have improved due to Big Data Analytics. Companies are getting an edge over their competitors using Big Data. There is a pool of opportunities for experienced professionals in Big Data Analytics. 
9 Reason to become a Big Data Developer
1. Numerous Career and Job Choices in Big Data Field
For a professional, they have a lot of career and job options available for Big Data Analytics. Also, the nature of the job can be changed by an individual according to their interest area. The various types of job titles in Big Data Career are as follows:
Metrics and Analytics Specialist

Business Intelligence and Analytics Consultant

Analytics Associate

Big Data Analyst

Big Data Solution Architect

Big Data Engineer

Big Data Analytics Architect

Big Data Analytics Business Consultant
Explore Our Software Development Free Courses
If we further go inside the career options available in Big Data Analytics, then we can find mainly three data analytics types in the field of Big Data. They are: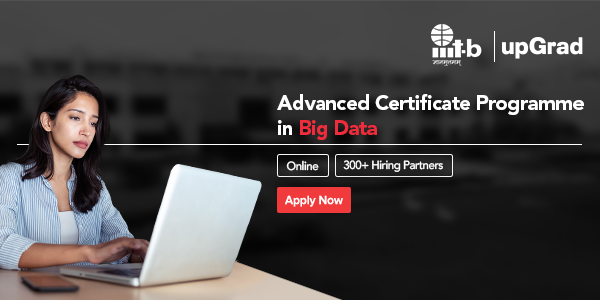 Descriptive Analytics

Predictive Analytics

Prescriptive Analytics
More number of companies are using the Big Data Analytics in their business such as Panorama Software, Tracx, Bluefin Labs, GoodData, Jaspersoft, Saffron, Quid, Domo, FICO, Centrofuge, Pentaho, Datameer, Opera, Oracle, Karmasphere, ITrend, Platfora, Microsoft, TIBCO, Teradata, Alteryx, IBM, Ayata and many more. This translates to the job opportunities available out there in large companies for an individual and shows the demand for the big data professionals.
2. Big Data Analytics Future
Various technologies are growing because of increased usage in the field of Big Data such as NoSQL Technology growing 18.9% annually, Computing Technology growing by 7.1% annually, Cloud Technology growing by 16.1% annually, Analytics Technology growing by 28.2& annually and many more.
The size of the Big Analytics market has reached $56 billion and expected to reach $103 by 2027. This means the industry is going to be almost double in market size in 7 years which is so far will be the highest rate of growth for any industry. It is the most disruptive technologies, as said by Nimbus Ninety in a survey where it topped the list. 
3. Industry Use of Big Data Analytics 
As now, we already know how vast is the demand for Big Data Analytics in the business industry. 
Market Share of Various Industry in Use of Big Data Analytics are as follows:
Banking Industry– 43%

Technology Industry- 14% 

Manufacturing Industry – 8%

Energy Industry – 8%

Consumer Industry – 9%

Healthcare Industry – 11%
Explore our Popular Software Engineering Courses
4. Rising of Semi-structured and Unstructured Data Analytics
A lot of companies are working to process and analyze semi-structured and unstructured kinds of data such as video, photos, email, social media, weblogs and many more. Huge growth potential is there further in the field of Analysis of Semistructured and Unstructured Data.
5. Data Analytics as a Competitive Resource
Many companies are using Data Analytics to get a competitive edge over their competitors. The information and conclusions received after the analyses of the data are considered for strategic making in businesses. Data Analytics will become the most important thing in the business in the future.
Data analytics, as of today is very primitive, but the future scope is very promising. Businesses are trying to gain further advantage in attempting to figure out the unstructured data. According to a survey, Analytics has been considered as the main factor in the capabilities of better decision-making. One thing that nobody can deny is that effective business decisions and business strategies are being done due to the vital role of Data Analytics in it.
6. Growth in Big Data Analytics Adoption
Sophisticated data analytics is being performed on very diverse and large datasets increasingly because it has become more comfortable due to the new technologies. More than one-third of respondents are using some kind of advanced level analytics for Data Mining tasks, Predictive Analytics, Business Intelligence and Big Data according to a report from The Data Warehousing Institute (TDWI).
There is an increased rate of implementation of essential analytical tools in Big Analytics because it provides a competitive edge over the competitors.  
7. Big Data Analytics as Top Priority in Business
The performance of the companies is improving very fast after they included Big Data Analytics in their top priorities according to the survey of Peer Research – Big Data Analytics. Organizations are now able to get precise business insights through Big Data Analytics. More than one-third of the businesses are recognizing opportunities in market and sale after the use of Big Data Analytics.
In one survey, it was found that many companies are also boosting abilities in social media marketing by using Big Data Analytics. According to 77% of respondents in a survey by QuinStreet, Big Data Analytics can be taken as the need of the hour. This is because it helps the companies to understand the patterns and trends of customers.
In-Demand Software Development Skills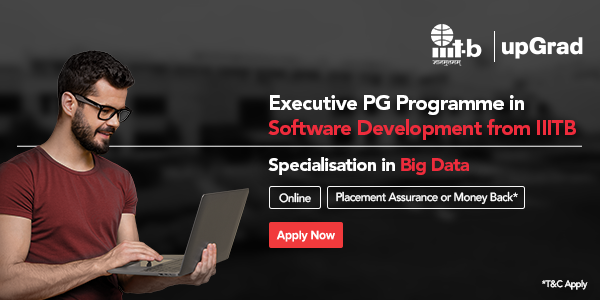 8. Salary of Professional in Big Data Analytics
Junior Data Engineer: $70,000 – $115,000

Big Data Engineer: $100,000 – $165,000

Analytics Manager Salary: $160,000 – $240,000
There is no limit for one who expert in his work. There are professionals in Big Data who are earning $450,000 also. The average pay hike for professionals in Big Data is an average of 50%, which is more than the field of IT.  Read to know more about Big Data Salaries.
9. The Gap in Demand and Supply of Data Analytics Professionals
Companies are looking for professionals in Big Data, but there are not many people who are skilled in this field. It is an excellent opportunity for a beginner to climb up the ladder in the area of Big Data by starting now as the scope of the Big Data is growing every day. There will be a shortage of 1.5 million data scientist analysts and managers, 190,000 shortage of data scientists, according to a study by McKinsey Global Institute in the USA. 
Read our Popular Articles related to Software Development
Conclusion
If you are interested to know more about Big Data, check out our Advanced Certificate Programme in Big Data from IIIT Bangalore.
Learn Software Development Courses online from the World's top Universities. Earn Executive PG Programs, Advanced Certificate Programs or Masters Programs to fast-track your career.
What is the future of data analytics?
Reports state that the data analytics sector will experience a growth of 16% to 18% in the next five years. However, the biggest challenge that companies will face is the shortage of data scientists, data analytics, and data engineers. The market will continue to go through a crunch if a resolution is not established. Secondly, data, also called data networks, will count as valuable for any company. Therefore, the amount of data present in a vault of these companies can help identify the gaps. Data analytics will also create options for artificial intelligence and machine learning. For organisations to harness these challenges and make the best out of them in the future, data analytics would assist in creating room for more services.
What are few applications of data analytics?
Almost every business in every sector uses data analytics. For retailers, data analytics is a mode to gain an insight into their customer's requirements. Furthermore, the data can also be of assistance to analyse the buying trends, recommending products, etc., to customers. The healthcare industry uses data analytics to accumulate their patient's data and offer them treatment for cures. Moreover, analytics also helps in finding drug developments, if any. The use of data analytics in logistics is to structure a business model and optimize routes. This is very beneficial to saving time, tracking efficiently, and cutting down costs.
How can Big Data assist farmers?
Agriculture production entirely depends on natural calamities like soil, weather, climate condition, humidity, etc. When data analytics is embedded with agriculture, the scope automatically widens for farmers. Farmers can leverage the data to observe the weather conditions. Moreover, they can incorporate Big Data in smart farming software through which they can analyse, predict, and accordingly adjust to the conditions. For instance, data collected from soil, images of the weather calamities, etc., can be used by farmers to recognize the growth rate. Plus, a smart system is an effective way to warn farmers against irregularities.
Master The Technology of the Future - Big Data