What's happening? Where is it happening? How is it happening?
Presenting UpGrad Trends to Tend where we talk about news, views and opinions across the data, digital & tech industry.

Education startup Toppr has raised $35 million in the latest round of funding, falling just behind Byju's which has already raised $540 million to be world's most-valued EdTech startup with a total valuation of $3.6 billion. Where the current valuation of Toppr is unknown, the startup is going to use the funds into branding so as to compete with Byju's.


According to the latest finding by Entrepreneur India, Blockchain technology can be used to eradicate the contamination problem prevailing in the food industry today. Walmart, for instance, has implemented blockchain to track their lettuce supply at each step, starting from the shipping system to the product transferring from the factory floor to individual trucks, and finally reaching the individual stores.


UpGrad Co-founder and MD, Mayank Kumar in his recent conversation with YourStory, revealed how education is not just about the content. It is about an end-to-end experience which includes content, assessment, feedback, hand-holding, mentorship, career placements, etc. He and his team are determined to be the top of the game even if the education space has become overcrowded with lot other competitors. His mantra to life is 'If you want to succeed, never have a plan B.'


Bengaluru accounts for almost $50 billion out of total revenue generated by the IT industry in India where the loss of 7% revenue has recently occurred mainly due to the unhealthy lifestyle of the techies. Employee's lack of physical activities, poor diet, substance abuse to name a few have accounted to loss of almost $3.5 billion in the IT city recently.


UpGrad.com & MICA have announced – "Digital Leaders of Tomorrow Grant" for professionals younger than 25 years of age. A scholarship worth Rs.50,000 to be given to students enrolling in PG Certification in Digital Marketing & Communication Program. Up to 100 scholarships will be awarded to learners on first come first serve basis.

For more news, views and opinions across the data, digital and technology world: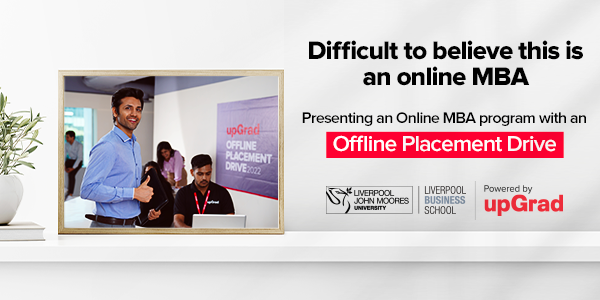 Stay Updated With Us!