For any business, speaking directly to the individual customer is the key to successful marketing. Now, the question which arises is with just a proper message, how can you turn millions of customers to your side, and moreover, how can you track and manage their individual preference levels because each customer has his/her own preferences? How can you cost-effectively and quickly design, measure and execute communication strategies which are driven by the customer across all the channels of the customer i.e., offline and online?
With the combination of IBM Campaign software and IBM Data Warehouse Systems, businesses can plan, design, execute and analyze cross-channel, multi-wave communications and bring into existence, marketing campaigns which are personalized, much quicker than the competition.
The combination of features of IBM campaign such as functionality completeness and features of IBM Data Warehouse Systems such as ease-of-use and fast performance can bring up the technological innovation that organizations related to marketing badly need today.

IBM Data Warehouse Systems
The IBM Data Warehouse Systems are also known as the Netezza appliances. The IBM Netezza 1000 which is a standards-based, purpose-built data warehouse appliance merges storage, server, and database into a single, easy to manage system. The IBM Netezza 1000 data warehouse appliance exhibits very high performance, with no tuning or indexing required. The family of IBM Data Warehouse Systems is enlarged by the IBM Netezza High Capacity Appliance to new heights of data capacity, scaling to more than 100 petabytes of user data.
This allows organizations to meet various historical and analytical requirements of data storage with a single appliance which is cost-effective. Developed to store and process a huge amount of data, IBM Netezza High Capacity Appliance is a disaster-recovery, analysis and data-archival appliance which is designed to help companies uncover trends and patterns from huge data sets.
Win your Organic Reach back – Beat Facebook's Algorithm Changes
Target each customer with the most ideal message
IBM Campaign, the best-in-class, industry's highly acclaimed application for campaign management, is a blend of features which a described below.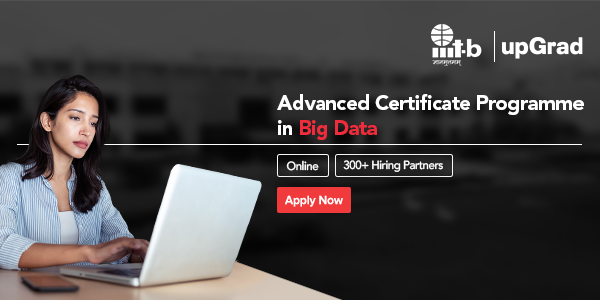 Segmentation, Offer and Channel assignment
A flexible, flowchart-based, powerful user interface which manages the whole campaign's logic and includes exclusions, audience segmentation, and assignment of channels and offers.
Marketing system of record
A centralized repository that allows tracking, use and reuse of building blocks of the campaign, including exclusion rules, audiences, segments, treatments, and offers.
Interaction History
A complete history of the details of context and campaign offers presented, contacts made for each prospect or customer and their response or non-response is extremely critical to building an ongoing and effective dialogue.
Output formatting, list generation, and scheduling
Complete capabilities of the campaign execution, including the capability to plan multiple campaign waves and make use of IBM's UDI (Universal Data Interconnect) technology. This allows access to data from various sources and data of output campaign in limitless formats.
Reporting and Analysis
Reports regarding standard and other key analyses are equipped with an open data and flexible mart that enables custom data fields to be included into any reporting tool from a third-party and reports to be used.
The companion products of the suite of Unica solutions that complement the capabilities of IBM Campaign
IBM Unica Interact – In real time, determines the message to present in inbound marketing channels.
IBM Unica eMessage –Engage the prospects and customers with personalized, timely e-mail and mobile messages.
IBM Unica Distributed Marketing – Enable the local marketing teams to execute campaigns and develop contact strategies.
IBM Unica Optimize – Balance marketing goals optimize results, business constraints, and contact preferences.
Online Marketing Trends to Watch Out for in 2018!
Access data and act on it – fast
Now, the customers of IBM Unica can make use of IBM Data Warehouse Systems as an easy-to-maintain, easy-to-use and easy-to-deploy source of data. For the implementations of IBM Campaign, IBM Data Warehouse System is the ideal complement. Together, these two products can enable the clients to create flexible and focused interactions of the customers with simplicity and speed.
About IBM Unica Solutions
The IBM Unica Campaign is also known as the IBM Campaign. The products of IBM Unica are marketing solutions which are innovative that convert the passion of the user for marketing into business success. IBM's wide range of approach to interactive marketing allows worldwide organizations to study their customers and use that to involve buyers in interactive, highly relevant dialogues across traditional, social, marketing and digital channels.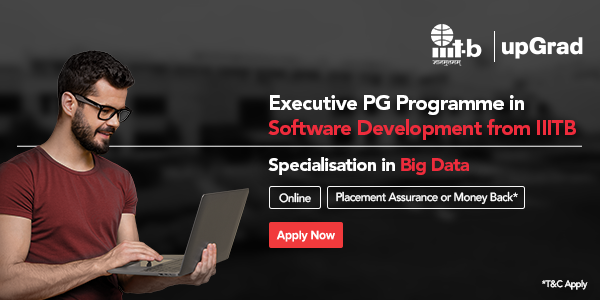 Smarter commerce: an integrated approach
The products of IBM Unica are elements of the IBM Smarter Commerce Initiative. Smarter commerce is a special approach that raises the value companies to create for their clients, shareholders, and partners in a digital world that is rapidly changing.
About IBM Data Warehouse Systems
The IBM Data Warehouse System is a revolution in advanced analytics and data warehousing through the integration of storage, server and database into an easy to manage and single appliance that requires on-going administration and minimal set-up while generating more consistent and faster analytic performance. The family of IBM Data Warehouse Systems untangles business analytics by combining effectively all analytic activity in the appliance, where the data gets resided, for lightning-fast performance.
IBM Data Warehousing and Analytics Solutions
IBM provides the broadest and most comprehensive portfolio of business analytics, information management, and data warehousing software, hardware and solutions to enable the clients to increase the value of their assets of information and find new insights to make faster and better decisions and optimize their business outcomes.
How is Government Leveraging Data?
Thus, by utilizing the IBM Data Warehouse Systems as the source of data for IBM Campaign, campaign cycle time and time to market can be reduced. The cost of marketing campaigns can be reduced through the low total cost of ownership of IBM Data Warehouse Systems. The business results and response rates are improved through precision targeting of IBM Campaign and the big data capabilities of IBM Data Warehouse Systems.
Learn MBA Courses from the World's top Universities. Earn Masters, Executive PGP, or Advanced Certificate Programs to fast-track your career.
What is the purpose of a data warehouse system?
A data warehouse is a data management system that can help you to effectively collect, store, and manage large amounts of data for your business. You can then utilize this for driving growth by performing useful business intelligence (BI) activities, including data analytics. This is in contrast to a data lake, which can only help in maintaining an extensive pool of raw data. With the help of a data warehouse, you will be able to access data that has already been processed and is well-filtered and structured.
How can data help in the growth of my business?
Using data in an effective manner can help generate valuable insights for your business. Data will not only allow you to adequately note and observe customer preferences but also monitor and predict any patterns of change. This can help you prevent process breakdowns. You will be able to drive rational decision-making on the basis of facts, thereby hindering biases and prejudices from being key stakeholders in your judgment process. Discovering and eliminating inefficient strategies is another benefit of adopting a data-centric approach to the functioning of your business.
Should I choose a generalized marketing strategy over a personalized one for my business?
Both generalized and personalized marketing strategies can prove to be effective for driving growth, but making the right choice between the two could depend on a case-by-case basis. While generalized marketing campaigns will allow you to target a wider audience with a single message, personalized ones could help make a stronger impact on the audience that matters the most for your business. Numerous studies have shown that customers find the latter to be more engaging and memorable. A personalized campaign can help you generate more sales and actionable leads in a shorter span of time. Depending on the stage of your business, you could deploy a plan that has effective components from both of these marketing strategies.
Plan Your Management Career Now.