Finance is an integrated and indispensable part of an economy. Moreover, sound financial knowledge is paramount across all business and industrial sectors because, let's face it, a financial crisis is a nightmare for any company. Naturally, skilled professionals with a degree in finance are sought-after by most companies, and their demand is only increasing every day. Individuals with an MBA degree in finance stand to gain the professional skills required for a thriving and productive career in the fields of business and finance.
But what's the role of finance projects in all of it? Well, the best way to test your knowledge in the field is to put to practice what you've learned, and what better way to do that than get some hands-on experience with real-time projects? So, if you're looking to hone your finance skills, here are some of the top MBA finance project topics to get you started!
MBA Finance Projects for Beginners
Here are ten of the best and most exciting ideas for real-time MBA finance projects that you can use to amp up your theoretical knowledge in the field!
1. A study on cash management of a company
Every organization needs to generate enough revenue from its activities to meet its expenses and still funnel towards business growth. Hence, cash management is integral to every business and entails managing its financial investments, business operations, and financing activities. Studying how a company 'ABC' in a certain city manages its cash is an excellent project idea for MBA graduates. The study will consider various financial tools such as ratio analysis, trend analysis, schedule of changes in working capital, and cash flow statement to analyze the company's cash management.
2. A study on working capital management
Finance is the nerve centre of a business and is crucial for its growth and survival. Therefore, it is pertinent that companies utilize their capital effectively to enhance efficiency and increase the development rate. While fixed capital refers to the finance invested for the installation of machines and purchase of fixed assets, the working capital is the finance required to meet the daily requirements of the firm. Thus, working capital management is a critical business strategy ensuring that an organization functions efficiently by monitoring and optimally utilizing its current assets and liabilities. Hence, this project focuses on the various aspects of working capital and the efficient use of funds.
3. Dealing with non-performing assets (NPAs)
In the finance sector, non-performing assets or NPAs refer to loans and advances on which the principal is overdue, and no interest payments have been made for a long time. In most cases, a loan or advance becomes an NPA when it is outstanding for 90 days or more. However, some lenders may consider a shorter window while considering loans and advances past due. Non-performing assets put financial institutions at grave financial risks. So, if you want to enter the banking sector, you can take up this project to explore the various aspects of NPAs and how to deal with them.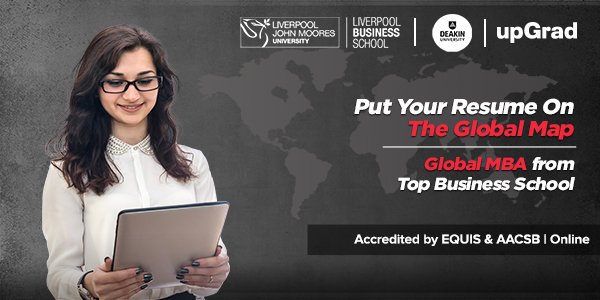 4. A survey of the preferences of the salaried class towards various investment options available
Investment is a common financial asset for people with savings who want their money to grow. The investor can use the returns from the investment for various objectives such as saving up for retirement, meeting short-term financial shortages, repaying loans, purchasing other assets, etc. While there are different financial instruments such as banks, real estate, gold, mutual funds, shares, etc., choosing the one that fulfills an individual's financial goals is critical. A study where the researcher investigates the different avenues of investment available to salaried persons and identifies the preferred investment option of the majority makes for one of the most interesting MBA finance project topics.
5. Capital budgeting and its importance
Capital budgeting is an integral part of a company's financial management. It involves choosing projects that add value to a company and involve anything from buying machinery to acquiring land or purchasing fixed assets. In other words, capital budgeting means that corporations undertake projects that boost profitability and generate more revenue. Moreover, capital budgeting is an essential tool that helps businesses restrict expenditures and plan future road maps. Working on this project will help you understand capital budgeting and familiarize you with the intricacies of the business landscape.
6. Investment analysis of a company
Investment analysis is a broad term encompassing various ways of evaluating investments, economic trends, and industrial sectors. It may also include activities such as predicting a company's future performance, assessing individual securities such as bonds and stocks and associated risks, price movements, or selecting the investment option that best suits an investor's needs. Hence, as part of this project, the researcher will look for answers to questions such as – is the company's revenue growing? Is it making any profit? Is it able to repay all its debts? Is the management trying to rig facts and figures? Thus, the study aims to determine if the said company's stocks are a good investment or not.
7. Portfolio management and how to perform it
Portfolio management refers to overseeing and managing a collection of investments that will meet the financial goals and risk tolerance in the long run. The investor or client could be a company or an individual. Portfolio management is among the most exciting and engaging topics for finance projects that will let you explore what portfolio management is and what portfolio managers do in the field. Managing portfolios requires a sharp ability to weigh strengths and weaknesses and identify the threats and opportunities across the investment options. Hence, this project brings together multiple skills such as financial analysis, financial management, and decision-making.
8. A study of the cost modeling of a company
Understanding costs is crucial for businesses to save money and increase profits. That's where cost modeling comes into the picture. It is the process through which companies can determine the optimum cost to manufacture a product and understand the most cost-effective and efficient ways to produce goods. The project on cost modeling aims to study the costing model of a particular company and how target costing and activity-based costing can be used to mitigate manufacturing costs and increase the margin. It can also try and aim to help the management with price fixation. The study would involve using various costing tools and techniques such as sensitivity analysis and break-even analysis.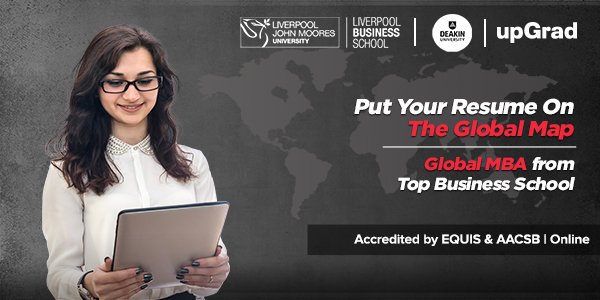 9. Inventory management and budgetary control system
Inventory management allows companies to determine which and how much stock to order and at what time. The company can always have enough supplies to fulfill orders and deal with demand surges by keeping track of the inventory. Being out of stock can force even the most loyal customers to turn to competitors, resulting in a significant drop in sales. Besides, inventory management is closely linked to the company's budgetary control system. Hence, this project aims to study the impact of inventory on a company's financial decision-making and how financial managers effectively plan and budget the inventory.
10. Public awareness and knowledge about wealth management
Wealth management refers to how individuals, businesses, and organizations build, protect, and manage wealth to fulfill their financial goals. It combines investment strategies and financial planning to sustain and grow wealth. Besides investment management, wealth management may also include inheritance tax and estate planning, retirement planning, and more. Efficient and informed wealth management can be highly beneficial for an individual or company's financial health and well-being. But how much is the general public aware of wealth management? Through this project, you can investigate and understand the financial literacy of the public.
The way forward
Are you interested in pursuing a globally recognized MBA degree? Then sign-up for the Master of Business Administration (MBA) Liverpool Business School offered by upGrad.
Here are some program highlights to give you an idea of what the course entails:
MBA degree from Liverpool Business School and PGPS in Management certification from IMT Ghaziabad

Six specializations 

Best-in-class learning content with 20+ industry projects and 40+ live sessions with global experts

360-degree career assistance

Peer-to-peer learning with students from 85+ countries across the world

Industry networking
upGrad is one of the leading names in the higher EdTech industry, with a reputation of impacting more than 500,000 working professionals globally. With rigorous industry-relevant programs designed and delivered in collaboration with world-class faculty and industry, upGrad ensures an immersive learning experience for its 40,000+ paid learner base.
What is the benefit of an MBA in finance?
An MBA in finance imparts the skills and knowledge of finance and business domains and opens avenues for multiple job roles. One gains knowledge of the various aspects of finance such as banking, investment, local and global economics, insurance & corporate risks, etc.
Is MBA in finance easy?
Like any other MBA specialization program, an MBA in finance has an extensive curriculum. However, since it involves mathematics and statistics, some people may find it more challenging than other MBA specializations.
Which MBA has the highest salary?
An MBA in finance makes you eligible for multiple job roles. Following is a list of some of the top MBA (Finance) job roles and their average yearly salaries in the U.S.:

1. Senior Financial Analyst - US$ 82,229
2. Financial Analyst - US$ 62,137
3. Chief Financial Officer - US$ 137,109
4. Finance Manager - US$ 93,613
Direct Your Career Towards business Administration