Handling multiple functions of a business can get quite challenging and complicated. Hence, it is important to have a system to help you manage the business effectively. You must have suitable business management software to help you with the same.
As a manager, you must identify and address diverse business needs to grow your business. You need to use tools to help you trace the problems and solve them. There are hundreds of BPM tools out there. However, you need to pick one that meets your company's requirements.
We have crafted a list of business management tools that are handy for most businesses. You can run a pilot and decide which one of these complements your work process the best. Let's look at some of the best BPM software and tools.
Top Business Management Tools
1. BambooHR
Every business needs to onboard resources who can help in running the business. Hence, they need business recruitment software to aid them with the process. BambooHR is one such BPM software designed for business recruitment. It can help your human resource department in becoming more efficient and effective. It is a tool that can help you find individuals highly suited for a particular role. The tool is also a great employee profile management tool.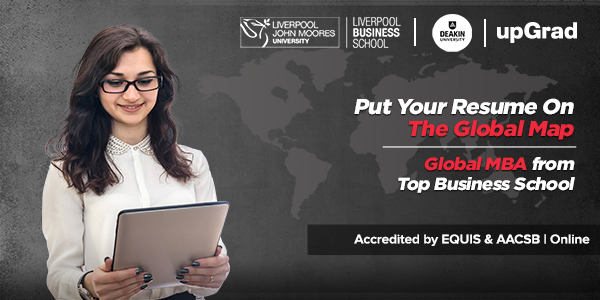 The tool has several in-built performance metrics that you can use to track the performance of your employees. These metrics can come in handy while taking reviews or measuring their performance against their peers. Primarily, the tool is used while onboarding an employee. You can also use the tool to complete the final formalities for an employee leaving the organization.
The tool is centralized, and all the members of the HR department can access the tool for different functions. You can also create dashboards for the efficient management of your team. Additionally, the tool allows you to set up a mechanism where the employees can apply for any leaves and check their benefits using the tool.
2. nTask
nTask is a project management BPM software with many features to help you manage a complete project with just one tool. The tool has several native modules that give different ways of approaching the project and solving the problem. You can use the tool to create a plan and track if the progress aligns with the plan. The tool also enables you to collaborate with other teams and get their input on the project.
It is a business management software that gives you an overview of everything happening on the project. It also gives you a picture of what the future of the project looks like. The best thing about the tool is it represents data visually with the help of Gantt charts, etc.
Learn MBA Courses from the World's top Universities. Earn Masters, Executive PGP, or Advanced Certificate Programs to fast-track your career.
3. FreshBooks
If you are looking for any BPM tools to help you with financial management, FreshBooks is the right pick. It provides businesses with holistic accounting solutions. It is an ideal tool for small businesses that do not have the budget to onboard a dedicated resource for finance. The tool offers a complete solution to financial management. It has hundreds of new-age accounting features, and you can use them to create invoices and track all your business expenses.
The tool also helps improve your team's efficiency as you can track the number of hours your employees spend on a particular task. You can also use FreshBooks to manage a few projects and create dashboards to track project metrics.
4. Slack
Slack is one of the most popular business management software available for businesses. From start-ups to global organizations, every company uses Slack. It is a team communication software where you can put every information about a project or your day-to-day work. Slack is an effective collaboration tool that enables teams to share critical files and schedule meetings.
You can also use it as a team messaging app to exchange important messages with your teammates throughout the day. However, Slack is not just limited to team communications. This BPM software can manage your project as it supports third-party application integrations.
Explore our MBA Programs in The US
5. Gmail
Gmail is undoubtedly one of the best tools to connect, collaborate and perform business activities. The best thing about Gmail is it is so easy to use that people who don't have a technical background can also use it quite effectively. It is one of the most widely used BPM tools to share e-mails, etc. The tool also includes add-ons like Google Hangouts, G-meet, etc., which enables you to stay connected with your team.
Gmail has several features that are free of cost. You can create labels and segregate your e-mails based on the topics, issues, etc. Another important feature of the tool is spam filtering. Hence, you get to access e-mails that are relevant to your business. Gmail also comes with language support, where you can change the tool's language based on the business's location.
6. Intercom
If your business involves frequent customer interactions where you solve their queries and address their issues, you need customer support BPM software like Intercom. Intercom is one of the best BPM tools, as it helps you run your business smoothly. The tool uses artificial intelligence to serve customers better. It also collects user insights to understand your business and your clients better.
Read Our Popular Articles Related to MBA
The tool is the best way to automate your interactions with all your customers. Hence, when you start using the tool, you can eliminate all types of human involvement from the process. The tool enables you to create different consumer cohorts and serve them based on their interests and personalities. You can use the tool to track all your customer queries and solve them systematically. The tool also offers features like live chat, etc., that can help engage with the audience.
7. Bitrix24
CRM software has become vital to manage your clients and tasks better. Bitrix24 is one such business management software that provides CRM services. However, you can also use the tool for other purposes, like managing documents, interacting with your team, etc. It is one of the best tools for keeping a tab on your tasks.
This unified platform is the best tool to manage your clients and bring in some automation in the marketing function of your business. The free version of the tool is well-suited for small and mid-sized organizations.
However, if you want to access additional customer management tools, you must opt for the paid version. The tool helps you manage all your leads and view all the sales reports. You can also use Bitrix24 to manage all of your business-related tasks.
8. Google Analytics
All new-age businesses making use of digital marketing must have access to Google Analytics. It is BPM software that allows you to track your campaign. When you create a website for your business, you need to know the number of people who visit it and the activities they perform on the website. Here's where Google Analytics comes into the picture.
It helps you keep a tab on the website traffic and its performance. You can also use the tool to check the performance of any campaign you are currently running. These snapshots give the window to make corrections to the campaign and the website in real time.
9. PaperTracer
Businesses want to control the information that comes from the company. Hence, managing all the company-related documents is very important. You need business management software to help you manage your documents, as they are the only source of valid information that floats within the company. The tool should not just manage all the documents but should also be quite secure.
PaperTracer is one of the best document management tools available for businesses. The tool has many features so you can access any document when needed. The tool also keeps your file safe from other external parties. It uses Optical Character Recognition to open the required files. You can also use the tool to track any changes to the documents stored within the tool.
10. Dropbox
Every business has thousands of files, and storing these files is beyond the capability of a regular hard disk. Therefore, business management software that helps you store all the files and important documents is vital. Dropbox is one such tool that can serve all of your storage requirements. Not only does Dropbox provide businesses with ample space to store files but also safely stores files.
Dropbox is a cloud storage platform that is also available on mobile phones. The tool is easy to set up and can create a central location for all your business documents. You can share files within your company using Dropbox. Also, it allows you to integrate the files with other online tools.
Conclusion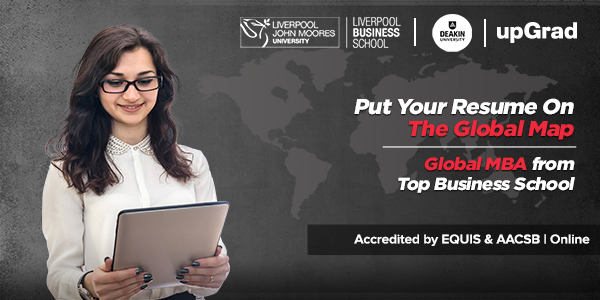 Implementing business management tools in your business can lead to better results within limited resources. While several activities are to be done manually, you can automate many of them with the help of different business management software. These tools will take the additional burden off your shoulders and help you manage the business's operations without hassle.
The MBA (Global) | Deakin Business School program by upGrad will give an in-depth insight into these tools. You will also understand how these tools work and how you can use them to manage your business effectively.
Sign up for the course today!