Overview
Looking at the current job market and its potential, seeking your dream job is getting more complex than usual. In such cases, standing out from the crowd becomes very important. But how to do that? The answer is finding high-value jobs and upgrading your skill set to align it with market requirements.
MBA degrees are widely famous for making a candidate stand out in terms of degree and skills. The course enables a candidate with all the knowledge they require to become an asset to the company. However, different types of MBA and MBA specializations carry different importance.
Finance holds the top position in the list of most valuable MBA specializations. MBA in finance is gaining popularity day by day and is expected to continue doing so following its significance across vast businesses, making the candidate suitable for higher managerial posts in every field.
What is MBA in finance?
Master in Business Administration (MBA) in finance is a post-graduate degree course that helps the candidate to learn various finance-related aspects of a business. The two-year course consists of comprehensive knowledge of controlling, investing, and managing a company's financial assets to generate profit for them.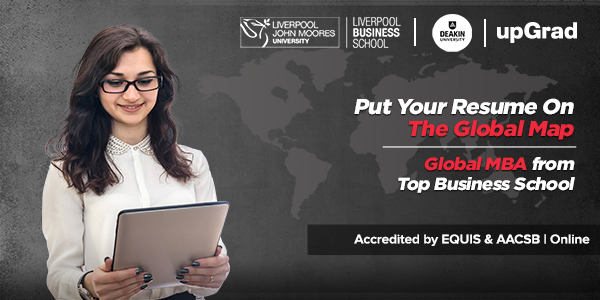 MBA in finance is highly popular among aspirants for its lucrative post-completion opportunities across leading global brands. A degree in finance emphasizes in-depth knowledge of finance related to any business or organization. With an MBA in finance, a candidate inherits skills such as analyzing company reports, assisting financial management, forecasting future trends, and implementing financial tools to maximize profit. Owning a multi-faceted role is the reason why most companies pay a handsome amount to recruit MBA Finance graduates.
Learn Management Courses from the World's top Universities. Earn Masters, Executive PGP, or Advanced Certificate Programs to fast-track your career.
Eligibility and Syllabus of MBA in finance
Similar to most MBA programs, the applicant must have an undergraduate degree in any stream with more than 50% aggregate from a well-known university to pursue an MBA in finance. A few prestigious business schools also prefer the candidate to have more than three years of working experience in the relevant field. Let's take a look at the syllabus.
The syllabus of an MBA in Finance may vary a little with the business school. Below are the primary subjects one can expect in an MBA in Finance syllabus.
Core Subjects:
Fundamentals of management

Micro-Economics

Marketing and Consumer Behavior

Organizational Behaviour

Business Statistics

Financial Statement Analysis and Report making

Macro-Economics

Operations Research

Business Research Methodology
Elective Subjects:
Advanced Corporate Finance

Wealth Management

Performing Business Valuation and Modelling

Financial Risk Management

Portfolio Management and Alternative Investment

Fundamentals of Mergers and Acquisition

Credit Analysis and IPO Analysis
Top Reasons to do an MBA in Finance
Finance is an imperative part of any business model; hence, its significance has persisted across all organizations through the years. However, companies these days are looking for candidates with knowledge in both finance and managerial skills, which perfectly fits the versatile skillset of an MBA in finance.
Apart from being highly valued in the industry, one can enjoy various other benefits after completing an MBA in finance.
Lucrative opportunities:

As the candidates bring expertise in both finance and leadership, their value significantly grows, and so does their pay. An

MBA in finance

can earn anywhere between $86,300 to $112,000 in an entry-level job.

Better business relationships:

An

MBA in finance

has better chances of developing business relationships with renowned brands due to their finessed skillset. Compared to other finance degrees, an MBA in finance ensures that candidates inherit skills like analytical, problem-solving, leadership, and communication, making them exceptional communicators as well.

Sought-after, multi-faceted role:

So far, accountants and finance people did not come forward in large numbers to take leadership roles or serve as important consultants due to their lack of market experience and industry-relevant skills. However, an MBA in finance nourishes a candidate's skillset to provide industry-relevant experience, enabling them to take over leadership roles easily.
Explore our MBA Programs in The US
Jobs one can get after completing MBA in Finance
Money management is a core trade which is why it can open exciting career paths. Below are some popular career opportunities one can get after completing an MBA in finance.
Investment bankers are primarily financial advisors who either work for firms or individuals. Their job includes helping clients grow their money by issuing stock, negotiating, floating a bond, etc.
MBA finance graduates can get jobs in corporate finances where their main activities include handling transactions related to raising capital to create, develop and acquire a business. They take a direct part in making financial decisions for a company.
A management consultant helps an organization solve problems, improve business performance and create value in order to maximize organizational growth.
MBA in finance enables candidates with both the knowledge of managing money and managing an organization, empowering them with the two pillars of growing a business of their own.
As an equity analyst, a finance MBA can perform most of the asset-related tasks such as producing research reports, making projections, and providing recommendations related to the company stocks.
Finance MBAs can also get career opportunities as financial analysts of a company or individual to analyze the client's financial statements and evaluate investment opportunities.
MBA in finance graduates can also become risk managers of a firm and oversee the organization's comprehensive insurance and risk management programs. As risk managers, they would also have to design and implement risk models on ongoing potential threats.
Candidates also get jobs as accounting managers at leading firms or serve individual entities. Their role includes managing and overseeing the daily operations of the accounting department. They monitor financial data and produce financial reports.
Credit managers aim to enhance company profits and eliminate bad debts and losses by adhering to the credit policies. The role is well suited for MBA in finance graduates.
As a cash manager, MBA in finance also monitors and controls a company's cash flow while keeping the investment needs in mind. They are responsible for making projections on whether or not the company will have a shortage or surplus of cash flow.
MBA in Finance, MBA in Banking Finance, and MBA in Financial Management: Are they all the same?
MBA in finance degree deals with a wide range of finance-related aspects of a business. The degree helps boost candidates' financial knowledge and teaches them skills to manage company finances and investments through economic trends. This degree covers a wide range of job roles and is suitable for various sectors,
MBA in banking finance is a two-year post-graduate degree course that aims to enable banking employees to gain managerial skills and better their opportunities to reach higher posts. The course specifically focuses on the banking sector.
MBA in financial management is also a post-graduation course that provides students with skills to manage the accounts and finances of a company in accordance with its financial goals.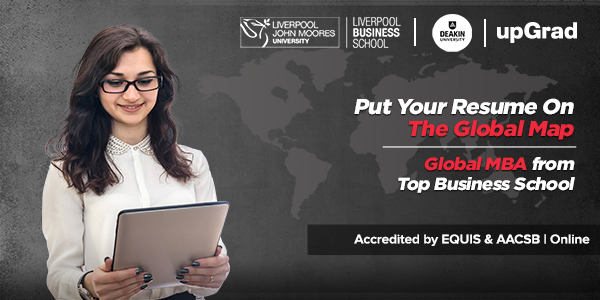 Unlike an MBA in financial management, MBA in finance specialization not only enriches candidates with financial management knowledge but also exposes them to essential organizational skills such as leadership, analytical skills, stock management, investment, problem-solving, and a lot many soft and technical skills, making candidates eligible for higher managerial roles. Therefore, MBA in finance is always a better choice. However, the choices highly depend upon the career goals of the applicant.
Conclusion
In conclusion, MBA in finance is a popular choice that consistently sees growth worldwide with many opportunities. Pursuing an MBA in finance is bound to set you up for success. Its popularity is why online education portals collaborate with leading colleges to offer MBA courses right in the comfort of your homes! One such platform is upGrad.
upGrad's Global MBA Degree from Australia's top business school, The Deakin Business School (DBS), is an excellent choice for candidates hoping to work and study simultaneously. Experts at upGrad ensure you get a flexible study schedule while preparing you for the competitive management industry.
Enroll now to grab your seat!