Top Raspberry Pi Alternatives
Single-board computers, also known as SBCs, are a rage in modern computing because of their excellent functionality and affordability. Raspberry Pi is one of the top SBCs and was the third best-selling computer used for general purposes in 2017. It is a low-cost, small development computer or board extensively used by beginner-level programmers, hackers, and even artists working on small-scale projects. 
In this article, we have listed some of the best raspberry pi 4 alternatives and raspberry pi zero alternatives that come very close to the dimensions of the original Raspberry Pi.  
Rock Pi 4 Model C
Rock Pi 4 Model C by Radxa almost comes close as a near-perfect replacement for Raspberry Pi 4 Model B. Although comparatively narrower in size (85 x 54 mm), the layout is designed in a way that is almost identical and functional to the Raspberry Pi. Considering the capabilities, we can easily conclude that they are pretty much at par.
The Rock Pi, just like the Raspberry Pi 4, has a dual-screen display because it is equipped with dual video outputs. However, one disadvantage is that there is only one 4K video output via a mini-HDMI port, and the second output, a mini DisplayPort, is limited to 2K. This is the only feature that makes it come second to the Raspberry Pi 4 because had it been upgraded with another port, it would have rivaled the dual-4K capability of the Pi 4. 
Another great feature is that it can be tweaked and upgraded per one's processing needs due to the variegated types of cores it offers for its Rockchip RK3399 processor. You can easily integrate a quad-core A53 chip almost close to the frequency (1.4 GHz) of the Raspberry Pi 4 B (1.5 GHz). You can even opt for a higher frequency (1.8 GHz) in the dual-core A72. The main advantage of the Rock Pi over the Raspberry Pi 4 is its capability for quicker storage due to having an M.2 SSD connector that can support even 2 TB NVME SSDs, and a 128 GB eMMC module socket. 
Learn Software Development Courses online from the World's top Universities. Earn Executive PG Programs, Advanced Certificate Programs or Masters Programs to fast-track your career.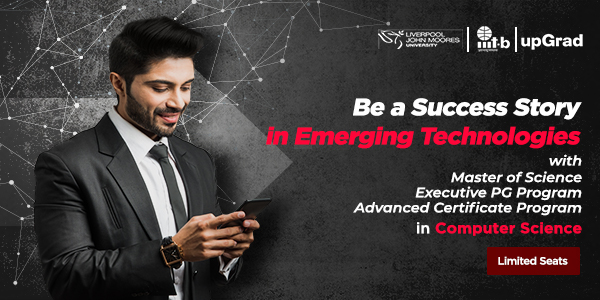 Onion Omega2+
The Onion Omega2+ is among the most affordable single-board computers supporting the Internet of Things (IoT). They come with Linux Operating System and built-in WiFi. From beginners to experienced programmers of all skill levels are capable of building hardware applications with Onion Omega2+. Plugging this computer will give your operating system an additional boost immediately, so you can start developing in any programming language of your choice and even build web applications.
Onion Omega2+ comes with a 580MHz MIPS CPU and is built on an MT7688 SoC. It also supports a Wired Ethernet Network connectivity of 10M/100M and a WiFi of 2.4GHz IEEE 802.11 b/g/n. Its operations are based on 3.3V, a RAM of 128 MB DDR2, and 32 MB flash storage built onboard. Another helpful feature is that it has a MicroSD slot, 12 GPIO pins, and a USB 2.0 slot.
upGrad's Exclusive Software Development Webinar for you –
SAAS Business – What is So Different?
Odroid-C4
The Odroid-C4 is a commendable Raspberry Pi 4 alternative regarding processing speeds because of its built-in Amlogic S905X3 processor, a 64-bit ARM processor with four A55 cores. It can run up to 2 GHz due to the passive heatsink included in its design.  Apart from these, it has four 3.0 USB ports and a 2.0 micro USB port. It comes with 4 GB DDR4 RAM, but the only downside is that it does not support wireless networking. It has only one HDMI 2.0 port that can support 4K output because of the built-in Mali-G31 GPU.
However, the CPU clock speed and built-in heatsink make it one of the best alternatives to the Raspberry Pi. Other than that, additional parts of stock hardware are embedded inside it that give it added leverage over the Pi 4. It comes with an IR receiver and a UART system console. Both of these come pre-installed and are exceptionally very advantageous if you are looking for a particular set of applications. Like most other standard Pi alternatives, the Odroid-C4 has an eMMC module socket.
Banana Pi M3
The Banana Pi M3 is one of the most potent SBCs that also almost comes at par with the Raspberry Pi. It has a built-in Octa-core processor that supports up to 2GB RAM and a PowerVR GPU. It is an open platform device that is greatly helpful to beginners looking to learn and build projects with the help of developer technology. 
Banana Pi M3 has an IR receiver, a built-in microphone, and even reset and power buttons. It also supports Gigabit Ethernet, SATA, built-in Wi-Fi and Bluetooth, HDMI ports, and 2 USB slots. It is ideal for Android, Ubuntu, Lubuntu, Raspbian, and Debian operating systems. It functions at a power supply of 5V, and 2A and even comes with a built-in CSI camera interface with a DSI display interface.
Popular Courses & Articles on Software Engineering
NVIDIA Jetson Nano Developer Kit
The NVIDIA Jetson Nano Developer Kit is Ideal for people looking to work with modern-age Artificial Intelligence. First and foremost, it comes with a quad-core ARM A57 CPU that functions at 1.43 GHz. It also has a 128 CUDA core Maxwell GPU that supports a memory of 4GB LPDDR4. It has a storage capacity of 16 GM eMMC and operates on a power supply of 5 watts. Additional features include an HDMI 2.0 display as well as 4 USB ports.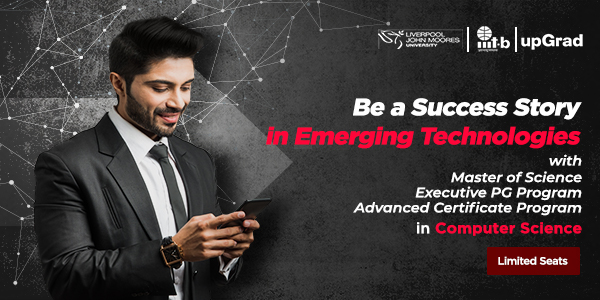 The NVIDIA Jetson Nano Developer Kit might seem small, but if you are looking for something compact and powerful to run modern AI in, this SBC is, without a doubt, the best pick. Its compactness helps it to run numerous neural networks paralleled with AI features like image recognition, speech processing, object segmentation, and object detection. It also supports many popular frameworks that support AI like TensorFlow, PyTorch, MXNet, and Caffe.
Udoo Bolt V8
The best thing about the Udoo Bolt V8 is that it is portable. What makes it even better is that it can operate at even 3.6 GHz because of the AMD Ryzen Embedded V1000 SoC, making it the supercomputer that runs like a dream. Its running capacity is nearly double of a MacBook Pro 13 if you want to build AR, AI, and VR projects. It comes with a 2x DDR4 Dual-channel 64-bit SO-DIMM socket with an ECC support that can go up to 32Gb 2400 Mt/s and a 32GB eMMC 5.0 High-Speed Drive. It is a computer that pro-level gamers mainly opt for because of the fantastic gamic experience it delivers due to the built-in applications such as AAA gaming, mining cryptocurrency, top quality AI, VR, IoT, etc.
Le Potato
The Le Potato computing experience can be compared to the Raspberry Pi 4 Model B. It has a 64-bit Amlogic S905X CPU that can run up to four ARM Cortex-A53 cores and operate at 1.5 GHz. It also has a single 4K video output with a fast GPU Mali-450 MP3 that can run up to 750 Mhz.
Conclusion
Raspberry Pi might be the most popular SBC out there, but it has tough competition with the numerous alternatives in the market. As a user, you should always weigh your options based on the technical specs you are looking for based on your use case. 
If you wish to know more about computers, programming, and other computer-based applications, you can sign up for upGrad's Executive Post Graduate Program in Software Development to upskill yourself. 
Which SBC is cheaper than Raspberry Pi?
The Arduino UNO R3 is quite an affordable alternative with a powerful processor that comes at par with the Raspberry Pi.
Which SBC is more powerful than the Raspberry Pi?
The Banana Pi M5 is considered the closest rival to the Raspberry Pi 4 B.
Will the Raspberry Pi 5 be launched?
Yes. It will receive an upgrade of 0 and USB3 and Bluetooth to v5. 2 for better speeds and communication range.
Prepare for a Career of the Future