The job profile of a software architect includes various things. It is a leadership role and a designing, customer-facing, and technical function. A software architect mainly designs software-based solutions to solve a host of technical challenges that companies and organizations face across industries.
The path for any software architect's career is relatively straightforward. A software architect's role requires a wide range of soft interpersonal skills to technical skills. 
Do you want to get an improved idea of different software architects' career elements, including their responsibilities and salary? 
Here's an overview of all you need to know about software architect salaries in the US!
Who is a Software Architect?
Software architects are similar to designers. Most software architects deal with designing technical solutions. However, they also take care of leadership responsibilities for their team, like creating and assigning tasks, interacting with clients, and ensuring that the solution given solves all their problems. Additionally, they keep the clients well informed about their product's progress and ensure that all operations run smoothly.
Software Architect: Job Profile
Software architects develop customized software-based solutions, like user interfaces, web services, coding programs, and databases. Most large companies create various kinds of software. These kinds of enterprises employ software architects primarily. A software architect also develops efficient software solutions for the end-users. Additionally, they create various coding programs and practices for different software teams within the same company.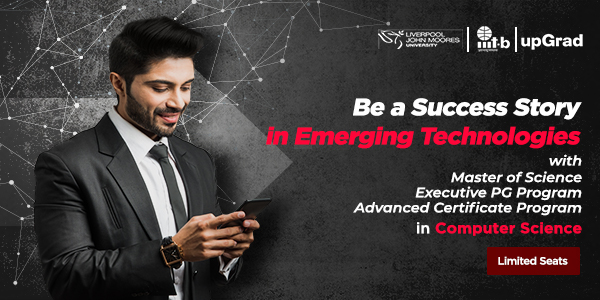 Software Architect: Responsibilities
To assess the needs of a project and determine which tools or standards are best for it.

To break down the project workflow into multiple smaller steps for ease of operation.

To ensure that the project follows the set timelines and workflows.

To communicate all project/operational needs with the entire team(s).

To check for bugs and errors and fix them.

To ensure the end products are adaptable and flexible to future contingencies.
Software Architect: Skills
To become a software architect, one must have a computer science bachelor's degree or any other related field. 

Additionally, having a master's degree in computers can increase one's chances of getting hired. 

All software architects must be well-versed with different operating systems like iOS, Windows, and Linux.

They should be proficient in multiple languages such as HTML, JavaScript, JQuery, .NET, C++, etc.
Types of Software Architects
As mentioned earlier, software architects design software systems. They focus on a specific software solution in the web development process.
For example:
Cloud architects

design and build

solutions and systems for cloud-based operations. 

Systems-based or application architects

develop solutions to solve only a single software-related problem. 

Enterprise architects

design solutions to solve issues across several projects or even the entire organization.
Factors impacting salaries of Software Architect in the USA
Many factors can affect a software architect's salary in the USA, including their working experience, their hiring company, the location, and most importantly, their skills and qualifications.
The entire duration of working experience as a software architect can influence a professional's payout. Freshers and entry-level professionals in this industry can earn around 55% less than the average base salary. On the other hand, experienced professionals can bag about 52% more than the market average.
The working location of software architects' employment can significantly affect their incomes. For example, cities like San Francisco, Boston, New York, etc., offer a higher salary than other cities in the US.
Software architects are versatile experts with numerous technical and soft skills. However, some prevalent skills that usually fetch higher salaries are:
Agile software/web development

Apache Kafka

Docker

Mobile app development

Big Data analysis

Cloud computing

iOS management

Internet of Things

Scala

Cascading Style Sheets or CSS
Average Software Architect Salary in the USA
Considering their position in the hierarchy, most software architects fetch significantly higher pay than regular software engineers and enjoy a higher initial base salary.
As per Talent.com, a software architect's salary is approximately $139,777 per year with around $10000 yearly bonus. These numbers may go even higher to suit the standard of living and other relevant conditions in different cities like New Jersey, Seattle, or New York.
Cities with the highest salaries for software architects in the USA
As per Indeed, the following are the cities offering the maximum salaries to a software architect:
Salaries of software architects based on job roles
Senior Software Architect

 
Senior-level software architects develop new programs and software for companies according to their needs. Their primary job role includes working with several teams of individuals and identifying the purposes of the software. Additionally, they develop a system for implementing and overseeing the entire development process. 
The base salary for a senior software architect is approximately $140,000 every year in the USA. 
A technical architect usually bridges the gap between a company's upper management, the designers, and all the developers who work with its IT team. A technical architect must identify the IT needs of the company and design suitable software solutions. 
The average prevailing salary for technical architects is $140,260 per annum in the USA.
A solutions architect is mainly responsible for designing, creating, and implementing software-related arrangements within an organization. Solution architecture includes information, security, business, system, application, and technology architecture under one umbrella. Thus, solutions architects identify the company's needs, areas of improvement and brainstorm with the relevant teams to develop befitting solutions.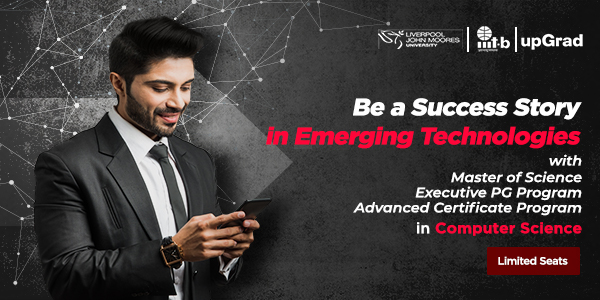 The average annual salary of a solution architect in the USA is $140,039. Freshers earn around $117,545 per annum, and experienced professionals earn up to $175,500 yearly.
Top companies for Software Architect Salary in the United States
As per reports on Glassdoor the following naee the companies providing the highest salaries to software architects:
PG&E: $193,163

Change Healthcare: $185,269

GeneralDynamics Information Technology: $184,600

Oracle: $170,464

Leidos: $170,237

Intel Corporation: $162,200

Tata Consultancy Services (TCS): $160,877

HortonWorks, Inc: $158,183

Lumen: $157,245

Pragmatics: $155,296

MassMutual: $152,876
If you're keen to gain knowledge in the sphere of software architecture, check out the masters of science in computer science on upGrad. This course is designed specifically for growing as a software architect and offers 600+ hours of excellent training, makes you work on multiple projects, and offers rigorous assignments curated by top B-school alumni. It gives you practical exposure to capstone live projects & offers job assistance associated with leading companies in the USA.
Learn Software Development Courses online from the World's top Universities. Earn Executive PG Programs, Advanced Certificate Programs or Masters Programs to fast-track your career.
Conclusion
Opting for a software architect career can be a worthwhile experience because its scope is rapidly expanding, further pushing skilled individuals across the USA. Moreover, this job is no less than a golden opportunity to bag a handsome salary in the tech domain. 
Which company is the best to work as a software architect?
Philips, IBM, and Oracle are the three best companies as software architects.
How much does a software architect earn in Nevada, USA?
A software architect earns approximately $145,721 in Las Vegas, Nevada.
How much is the maximum a software architect can earn in the USA?
A software architect can earn up to a maximum of $190,679 per year in the USA.
Plan Your Software Development Career Now.