Introduction
Social media has become an indispensable part of almost everybody's life. Initially, social media apps were meant to connect with other people. However, their purpose has changed over the years. Social media marketing has become a boon for enterprises, especially small businesses. It helps organizations to offer their products and services to a large audience.
The social media presence of brands also promotes transparency and brand awareness. It is why companies are focusing on an effective social media marketing strategy. According to statistics, 58% of businesses increase their presence on social media for brand awareness. The goal for 41% of companies on social media is to improve community management. This blog explains how to make a social media marketing strategy.
What is a Social Media Marketing Strategy?
Do you look at a brand's social media page and wonder how they have so many followers or why there is high engagement on their page? It doesn't happen overnight or by chance. An effective social media marketing (SMM) strategy plays a crucial role in increasing a brand's popularity online. A social media marketing strategy is a detailed plan or blueprint that comprises all the action steps for social media marketing. It helps you decide your goals, perform efficient market research, make a complete content calendar, and track your performance.
Learn digital marketing courses online from the World's top Universities. Earn Masters, Executive PGP, or Advanced Certificate Programs to fast-track your career.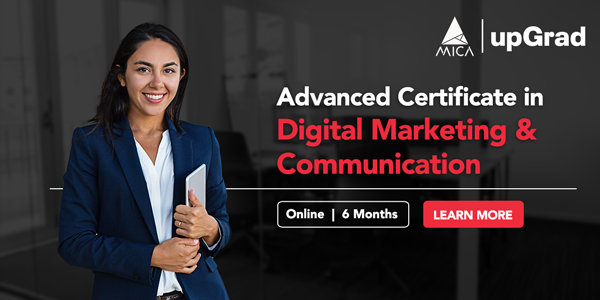 Steps to Make Social Media Marketing Strategy.
Here is a step-by-step guide on creating an efficient social media marketing strategy.
1. Write Down Your Goals:- The first and the most crucial step to creating a digital media marketing strategy is to write clear goals. Next, you have to determine the objectives for social media that will help your business. Your social media marketing goals should be 'SMART' – specific, measurable, achievable, realistic, and time-sensitive. For instance, you will have to determine whether your primary goal for social media marketing is to earn more customers or collaborate with other brands.
Your social media marketing goals should be time-bound yet realistic. For example, if you want organic reach on social media, you must be patient and not expect overnight results. Lastly, you should align your social media marketing goals with your business objectives. For example, if you want to gain more customers, your social media goal should be conversion. Here are some common goals that you can set for your social media marketing campaigns:
Increasing your brand awareness

Engaging with customers

Generating new leads

Increase your revenues
2. Learn More About Your Target Audience:- Before you jump to creating content, it is vital to research your target audience. You need to figure out their age bracket, preferences, location, average income, and other relevant factors. You must also know about consumer behavior and what kind of content your audience engages with. For example, if your target audience is middle-aged people, they will most likely use social media platforms late at night or during the weekends. Posting during such hours will give your content a better reach. It will also generate more leads.
Also, you will have to figure out the kind of posts that the audience will engage with. For example, you must determine whether informative carousels will work better or videos. As the primary purpose of a social media marketing strategy is to attract new customers and retain the existing ones, it is necessary to know all about your target audience. It is nearly impossible for specific social media content to cater to all audiences. Therefore, you must focus on your target audience and gain valuable insights.
3. Research About Your Competitors:- The next step to creating a social media marketing strategy is to research in-depth about your competitors, their target audience, and strategy. It helps you learn more about the prevalent trends, especially if you are a beginner. Moreover, researching your competitors' strategies enables you to avoid the same mistakes that they have made. It will also help you move ahead in the marketing strategy over time.

4. Social Media Audit:- Next, you have to do a social media audit of your existing brand accounts. If you have some engagement in your account, you can plan a strategy to grow it. Analyze which posts have brought great engagement and those that haven't. It helps you realize the type of content you can share on your social media pages. However, if your social media reach has become stagnant and the account has been inactive for months, you will probably have to create a new account and start from scratch. However, if you can work on the existing account, it will save you a lot of time and effort. Therefore, a social media audit is beneficial.
5. Find The Right Social Media Platforms:- One of the most crucial steps in creating a social media marketing strategy is deciding the right social media platform. Once you have your target audience in your mind, you have to select the best platform to promote your products or services. For instance, your social media marketing strategy should focus more on Instagram if your target audience is teenagers. You should pay more attention to creating a social media marketing strategy for LinkedIn if your target audience is working professionals. It is best to avoid working on all the social media applications simultaneously.
6. Creating A Social Media Calendar:- Picking the right time to post content on social media platforms is one of the most vital factors to make your social media marketing strategy work. You cannot randomly post content on social media platforms at any time of the day and expect it to get a lot of engagement. So, how do you figure out the correct time? By observing the behavior of your target audience. It also depends on the social media platform that you use. According to statistics, Facebook posts have a good reach between 8 am – 12 pm on Tuesdays and Thursdays. On the other hand, you should post on Instagram between 4-5 pm.
7. Create Engaging Content:- An excellent social media marketing strategy involves creating engaging content. Posting infographics without any call to action (CTA) will not help you see results. Therefore, you should work on creating content that is relatable and engaging. Also, you should decide on various themes for your social media page and stick to them. For example, you can pick up different content themes like customer feedback, informational content, or memes. Moreover, you should not be afraid of experimenting. Make sure to bring out your unique selling point (USP) in your content.
8. Use Social Media Analytics Tools:- You can also use various social media analytics tools for lead generation, security, and other purposes. For example, tools like HubSpot, Sprout Social, Hootsuite, and others help track your social media page engagement.
Relevant Tips for Social Media Marketing Strategy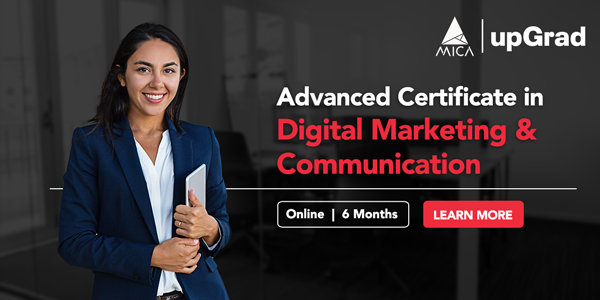 Now that you know how to create a social media marketing strategy, here are a few tips that you must keep in mind.
You must be consistent while posting content on social media platforms. Therefore, it is crucial to stick to your social media calendar. This is the most simple yet effective tip for increasing your social media reach.

You should also keep up with the trends as much as possible and post related content. It increases engagement on posts.

You can also collaborate with other brands and promote each other's services or products.

Also, it's vital to track your growth with social media marketing tools occasionally. It helps you figure out if you are social media strategy is working or not.
How Can You Learn about Social Media Marketing?
Social media marketing is essential for both small business owners and popular brands. However, if you want to ace your social media marketing game, it is necessary to learn about algorithms, social media analytics, how to create social media marketing strategies, brand awareness, market research, and much more. You can pursue an Advanced Certificate Program in Digital Marketing and Communication on upGrad. It will help you learn the nitty-gritty of social media marketing.