Amazon Web Services (AWS) is an established name in the cloud suite. Its popularity scales geographic boundaries, and today, AWS is one of the most trusted and widely used cloud platforms globally. 
Given the increasing demand for cloud services and professionals worldwide, AWS certifications have emerged as the new measure of technical competence and expertise. In fact, AWS certifications have now transitioned into a necessary credential for cloud professionals. An AWS certification is an industry-standard credential that helps boost your confidence and skills by validating your cloud expertise.
Like cybersecurity, cloud computing witnesses a huge skill gap. This indicates, not many tech professionals have the required skills for leading cloud initiatives. What makes matters even worse is the ever-increasing demand for cloud services, which leaves most organizations in a dilemma of sourcing such expertise. 
Naturally, organizations leveraging cloud platforms shell out hefty compensation packages to AWS-certified professionals in exchange for their expertise and services. For example, an AWS Certified Solutions Architect is one of the highest-paid jobs in the cloud computing sector, with an average annual salary of $115,000. In 2021, professionals with AWS certifications have been reported to earn approximately $168,033, making them among the top paid professionals worldwide.
What is AWS?
AWS or Amazon Web Services are cloud computing services offered by the IT giant Amazon. These cloud services give the necessary power of computing along with content that is delivered on-demand to users. It also comes with storage space that allows businesses and organizations to scale at a meager cost. If a company has AWS, they can:
Host various websites along with cloud-based servers 

Store files safely and access them from anywhere  

Store the information on different managed databases such as Oracle, MySQL, and SQL

Utilize a network for content delivery AWS to deliver content worldwide 

Send bulk emails
Mainly speaking, AWS can be put into three different categories, which are as follows: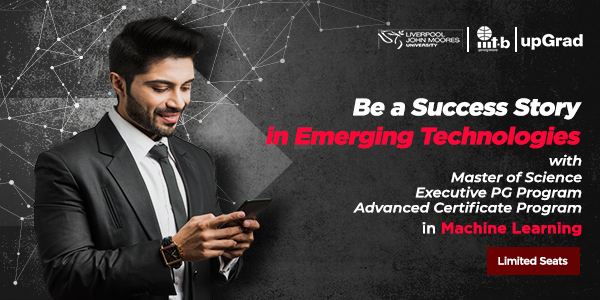 S3- Simple Storage Service (S3)

Glacier

EC-2 OR Elastic Compute Cloud 
According to the analysis by experts, it has been found that AWS covers around one-fourth of the present cloud market share with a stakeholding of 32.5%. Google Cloud and Azure are two other service providers based in cloud computing that come next in line after AWS. They have around 17.5% and 7% of shares, respectively.
The world's largest companies, like SPLUNK, General Electric, Samsung, Netflix, Unilever, Kellog's, Twitter, ESPN, etc., rely on AWS for its diverse cloud services. Even medium-sized organizations in sectors such as medical, media, tech, manufacturing and retail also rely on AWS for extensive data management, foreseeing consumer behavior, and much more.
On the whole, AWS offers around 165 services, which are far more than what's offered by any other cloud platform. All the functionalities under AWS allow for faster, increased accessibility and a cost-effective way of app building, along with active migration in some cases. For example, Farage, AWS Kubernetes, and ECS provide multiple ways of operating containers. 
AWS Certification Salary
The following are the top  eight AWS salaries that professionals earn based on their experience and skills: 
AWS Cloud Architect Salary
AWS cloud architects in the United States get up to $164,156 per year on average, according to ZipRecruiter. The amount can range from around $132,500 to $209,000 yearly.
AWS Big Data Certification Salary
According to ZipRecruiter, the average annual compensation of big data specialists in the United States is $153,807. Nonetheless, their yearly reward might go from $97,000 to$168,500. 
According to CWJobs, in the United Kingdom, big data specialists can acquire up to £68,500 per annum.
AWS Developer Salary
According to Payscale, AWS developers in the United States acquire an average yearly compensation of $82.728. Contingent upon their experience, the balance of these engineers might go from$110,000 to $161,843. 
As per PayScale, in Australia, AWS developers procure a normal $98,901 per year
AWS DevOps Engineer Salary
According to PayScale, the compensation procured by DevOps engineers working in the United States is roughly $89,916 per year. This sum might go between $72,000 and $143,000. 
AWS DevOps engineers procure roughly $90,000 each year in Canada.
AWS Network Engineer Salary
According to Payscale, the compensation of AWS network engineers is about $119,005 in the United States. The bonus might be anywhere between$50,000 and $153,000. 
According to Reed, in the United Kingdom, the average yearly pay of AWS network engineers is about £58,066.
AWS SysOps Administrator Salary
According to PayScale, AWS SysOps admins in the United States earn an average annual salary of $984,560. 
In India, the average yearly compensation for AWS SysOps admin is ₹954,560.
AWS Solutions Architect Salary
Organizations in the United States pay $122,869 to solutions architects. The compensation falls in the scope of $97,000 to $192,000 in light of abilities, experience, and position. 
According to Payscale, solutions architects in India procure a salary of ₹663,060. The average yearly compensation range lies between ₹300,000 and ₹1,501,000, depending on one's abilities, experience, and position. 
The average yearly pay of solutions architects working in Canada is $130,000.
AWS Cloud Engineer Salary
According to Payscale, the average compensation of cloud engineers is around $140,977 p.a. in the United States. However, the average annual salary range is between $107,600 and US$157,500, based on the cloud engineers' abilities and experience.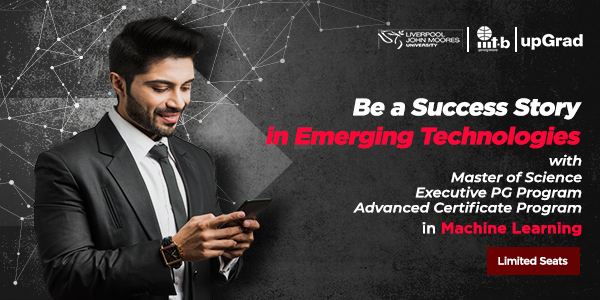 According to talent.com, cloud engineers acquire £53,500regularly in the United Kingdom. Notwithstanding, their compensation can go from £45,500 to £72,000.
The Way Forward
If you want to take your organization to a higher notch by mastering cloud technology, check out the Advanced Certificate Program in Machine Learning and Cloud on upGrad. This world-class course on cloud management makes you skilled in data storage and cloud computing techniques. You can help your company reduce IT costs by learning the nitty-gritty of cloud computing through this course. 
Conclusion
Cloud computing is the future of business management and data operations. Today, an increasing number of organizations depend on cloud services for data storing, development of on-demand content, and scaling. AWS certifications are the world's leading way of validation concerning cloud computing that helps professionals work for companies and help them grow their business operations. Consequently, AWS certified professionals are some of the highest-paid professionals in the IT world. They come after cybersecurity specialists in terms of their salary. 
Learn Machine Learning online from the World's top Universities – Masters, Executive Post Graduate Programs, and Advanced Certificate Program in ML & AI to fast-track your career.
1. What are some of the best practices to help secure any AWS resource?
The following are the best ways to secure your AWS resources: Create a strong password Use a grouped email alias with the AWS account Enable a multi-factor authentication process Set up groups of AWS IAM users and define roles for accessing the account daily
2. What is the difference between ECS and EC2?
EC2 means a virtual or remote machine. On the other hand, ECS means Elastic Container Service, which stands for logical groupings of various EC2 devices or instances.
3. Can an AWS certification lead to an increase in salary?
Yes, AWS certification can significantly increase one's salary apart from helping your resume look good in interviews; as per the latest reports, almost 75% of AWS professionals reported an increase of up to 25% after they acquired an AWS certification.
Enhance Your Career in Machine Learning and Artificial Intelligence