More than 90% of the world's population uses Google every day to surf the web and find answers to their curious inquisitions. The average user's time on the internet is over 6 hours a day, making it one of the most visited places and the perfect space for you to promote your business. Imagine the amount of traffic you can invite to your business by advertising it in that space. Google Ads works to serve the exact cause with its powerful reach. You, too, can use it to promote your business by getting associated with their Google Ads program.
Traditional advertising has helped us for centuries to bring businesses under attention by their loud, visible tactics. Google Ads takes inspiration from the same method to use all the interactions it registers each day and turns them into an advertising opportunity for businesses. The platform extends the right tools to create, share and expand business marketing ideas with people all over the world. 
Google is the go-to website for people. Hence, it can garner the right amount of attention from your target audience using clever strategies and tools that not many are well-acquainted with. Understand how Google Ads works to find out the ways it can work for your business.
What is Google Ads?
Google Ads is an advertising service backed by the intelligence of Google, which allows businesses to promote their service following a PPC model of marketing. PPC or Pay Per Click lets the advertisers pay a certain sum for every click on ads displayed by the platform.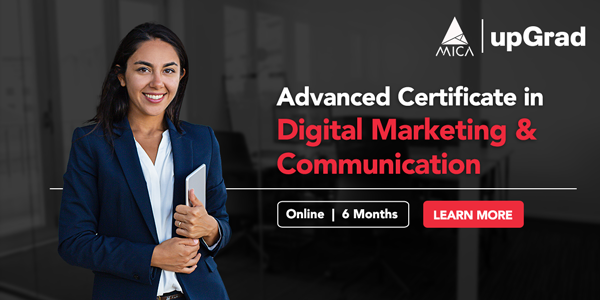 Imagine looking for a product in the shopping aisle, and suddenly, the product appears before you. Convenient, isn't it? That is how Google Ads works. 
The smart advertising platform promotes your product among the target audience to drive the most relevant traffic towards your website. The special keyword targeting feature lets you bid for specific keywords relevant to your business. As soon as a customer searches using that specific keyword, your advertisement will show up on the search engine results page. These keywords are assigned depending on the maximum bid an advertiser is willing to pay.  
Google Ads is an effective way to increase page visits and eventually sales using the right set of ad tools. Advertisers do not have to go overboard with their budget when it comes to advertising with Google. Setting a monthly cap will lead to generating ads based on the budget. Whether the business being advertised is small or large-scaled, Google Ads suggests the most effective tools to create plans according to your available resources. 
How to Make Google Ads Work for you?
The process of making Google Ads do the work for you is comparatively easier than imagined. All it takes is a few steps to set up the business account and get started. These are some of the steps you must follow to get yourself on the journey of smart advertising practices quickly.
Get yourself acquainted with the technical terms such as keywords, Ad rank, or CPC, which will help you to set up and analyze your business towards success.

Organize your ad campaigns into subsections to negate the chances of ads appearing on irrelevant searches. 

Plan keywords for each mentioned ad group or ad campaign to keep things specific and relevant.

Set up your budget plan based on your spending limits. Advertisers can change or adjust the plans anytime, suiting their needs, so lowering the budget should not be a hassle if the campaign is not going as planned.

  

Use the Keyword Planner tool to plan and pick keywords relevant to your business. 

Maintain keywords following the different match types to refine ad results and be most relevant to the searches. From Broad and Exact to Negative keywords, match types help you optimize your ad budget.

Dedicate landing pages to be in accordance with the selected keywords used to search ads. 

Choose what type of devices your ad aims to target audiences on, or opt for the responsive design feature that works best on desktop and mobile devices.

Write unique ads for the relevant ad groups to refine searches. Include Call to Action to guide readers to take action and encourage further conversions.

Connect with Google Analytics to make the most out of this journey. Analyze trends and curate ads based on the available detailed insights. The account is now ready to drive traffic and conversions your way.
Get your Digital Marketing Certificate online from the World's top Universities. Learn Advanced Certificate Programs to fast-track your career.
Best Practices to Win your Google Ad Campaigns
The vast world of Google ads can get anyone confused, but following relevant steps and a few additional tips can easily clear unnecessary troubles. Here are such best practices to make optimum results from your Google-run ad campaigns.
Improve your Quality Score to gain a higher page rank of SERP. SEO-optimized content, backlinks, using header tags, and optimizing the images used on the page are a few proven ways to achieve a commendable Quality Score.
The right set of keywords can do wonders for your ads. Pay close attention to the keyword combinations relevant to the content and service being promoted. 
Optimize the most significant part of your online business; that is, the landing page. A user-friendly, well-optimized landing page is the key to increasing conversion rate drastically. 
Make thorough use of the negative keyword option by letting the system refine the relevance of your ads. These will prevent you from wasting excessive funds on irrelevant keywords utterly unrelated to your ads.
Why Choose Google?
Being the most widely used search engine, Google is the biggest platform for products and services to endorse their business amidst their target audience. In addition to the user-friendly service, Google Ads is flexible to follow your budget at any moment of providing its service; the added analytical vigilance is a bonus to make and track numbers simultaneously.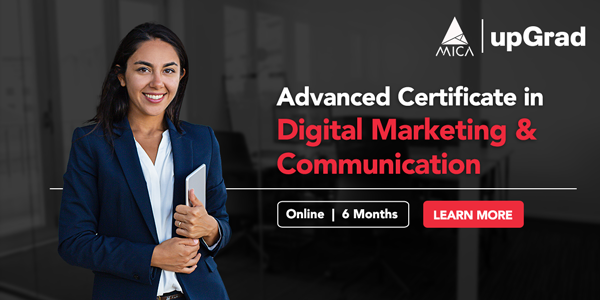 Grasp details of the wide world of advertising and much more in Advanced Certificate in Digital Marketing and communication course available only on upGrad. An online education port for learners all over the world, upGrad delivers education to 85+ countries' learner base and 40,000+ paid learners globally, following the expert guidance of experienced faculty members and industry specialists. 
upGrad's 360-career assistance grants students a hassle-free learning experience, while the extensive global networking offers exposure to learners all over the world.
Conclusion
Developing proficiency in Google Ads can take a while, but the sooner you master its nitty-gritty, the better you can leverage it to grow your business. Google is an excellent platform to run paid campaigns as most of them promise equal returns with enormous reach. So, make sure to explore the world of Google Ads to know how you can make the most out of this comprehensible platform through a few simple steps!
How does Google Adwords work?
Formerly known as Adwords, Google Ads works on a simple PPC model of marketing, creating and running ads based on keywords to target relevant audiences.
Can I manage Google Ads on my own?
Yes! Google Ads platform is simple to use as soon as you learn the intricacies of the platform. If you follow the right steps, you can start using its advertising features in no time. Signing up to create Google Ad is completely free, so get into the platform and learn as much as you can to run ads before accessing the paid services efficiently.
Are Google Ads worth it?
Millions of people are taking advantage of this affordable form of advertising. With the right tools and competent strategies, Google Ads can help you take brand promotion to another level.
Plan Your Career in Marketing Now.