We have arrived at a new year—and it's time to predict the trend in trend! According to data scientists, there will be a massive leap in data science implementation in 2023. Various data science algorithms implemented on massive datasets will make tasks much more permissive.
According to some data science industry predictions, from 2023, data performance with analytics will become even more mission-critical. According to Gartner's data science industry prediction 2023, CEOs, CIOs, and analytic innovators seem to enhance their strategic plans for more productivity through applied Data Science.
'Organisations are making tense budget cuts in many areas to overcome the effects of COVID-19 and keep their business viable,' says Nick Elprin, Co-founder and CEO of Domino Data Labs. He also added, 'By 2023, we predict that many will provide or enhance their investment in data science to drive the significant business decisions that may make the difference between survival and liquidation.'
Analysing the digital business and its future confronts us with different possibilities of data analytics on different verticals. Data science predictions of 2023 endure diverse transformations and solve challenges that CIOs and data analytics leaders should adopt and introduce in their planning for successful strategies. More the implementation, more job opportunities.
That will also thrive innovations and data science applications on various markets, including retail, healthcare, and manufacturing industries. Let us look at the different verticals that will witness a change as per data science industry prediction 2023.
Data Science Industry Prediction 2023
Businesses have already started democratising data across the organisation and industries while aiming for more employees to extract real-time insights. If there is one good thing that the COVID-19 situation has shown us more vividly, it's to rely on data more. To get the most out of the generated data, organisations need to spend more on job opportunities, innovations, problem-solving approaches, and employees' upskilling. Here are some of the verticals that the data science industry prediction is looking forward to witnessing enrichment.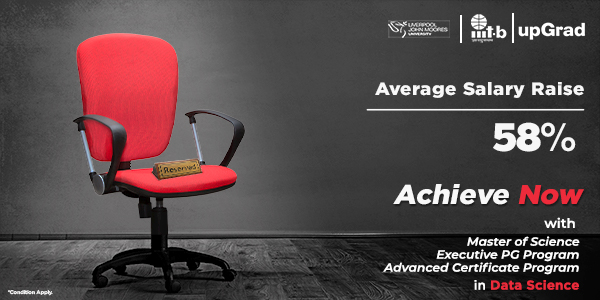 How Many Job Opportunities Will Be There for Data Science Experts?
More than 2,50,000 e-commerce firms exist globally. Therefore, it is evident that these firms will require a large workforce of data analysts and data scientists to analyse enormous amounts of data generated every day. According to the latest survey conducted by Analytics Insight, in 2023, more than 3,037,810 new job openings will spring up. Startups and MNCs are posting job roles for data science experts globally and in the US. It vividly indicates that data is a big hot job openings aggregator. 
New Problems that Data Science Will Solve Efficiently
The previous year, it seems like 2023 is a stream of opportunity for tech trends to flourish. According to some predictions, hybrid cloud, intelligent machines, Natural Language Processing (NLP), healthcare systems, manufacturing industries, and other broad niches are grooming their problem-solving approaches through data analytics tools and machine learning models. Here are some of the list of the top trending issues that data science will solve.
o Automation systems and intelligent machines backed up via data science will drive critical roles to automate organizational tasks. It will enhance the Robotic Automation Process (RPA) to bring low-valued efforts and focus on high-value activities. Collecting data and modelling the algorithms to extract intelligence from those data is the target of the firms.
Cloud deployment and usage will fully implement the use of data analytics. As the computation power grows exponentially and data is getting more affordable and easier to access, cloud and serverless technology focus more on computation and the data residing inside for easier deployment and analysis. In 2023, we will also see data scientists focusing on the complex problems of serverless technology and hybrid cloud solving conspicuous difficulties more effectively using data analytics.
NLP models will now be more magnanimous than ever. NLP will be able to synthesize complex problems and large datasets to power human-machine conversations more effectively. In conjunction with data analytics, AI tools and ML models will efficiently leverage various data analytics stages.
Learn data analytics courses online from the World's top Universities. Earn Executive PG Programs, Advanced Certificate Programs, or Masters Programs to fast-track your career.
NLP, along with data science algorithms, are attempting to extract clear speech recognition and are also getting implemented in various other native languages. Refined ML algorithms will more efficiently assist language processing steps like sentence synthesizing, word tokenization, predicting part of speech, dependency parsing, named entity recognition, etc.
Innovations in Data Science
Data science is backing Deep learning models for a long time now. According to data science industry prediction 2023, the popularity of large-scale deep learning models will increase. The next-generation smart devices will produce as well as consume sensor data from the Internet of Things.
Organisations are also planning to make intelligent computing to the edge of industry function, allowing devices to operate in almost every industry. Adding intelligence to these sensor systems will also help to interact these machines with humans and among each other without a centralized command and control (C&C). It will surely open new routes of innovation in industries and firms.
Organisations and firms are using data analytics algorithms intensely in the field of media also. Applications like understanding your audience, media crowd, and analysing their tastes help media content creators discover the content their audience will cherish. According to data science predictions, firms will analyse large datasets generated by the audience and their choices to bring new media content on the platform that will surely flourish. It will be possible with the help of data analytics and efficient machine learning models.
Another research is going on with Deep Reinforcement Learning and Transfer Learning to discover new ways of writing efficient algorithms and ML models that are more appropriate, and therefore, more accurate & less biased. Organisations gradually started appreciating the economic value of data science and analytics. According to many firms, digital assets that never wear out become more valuable with time as they are more in use.
Among data science practitioners, in 2023, a large focus will also be on the potentialities of feature engineering, predicts Dr Ryohei Fujimaki, Founder and CEO of dot data. Feature engineering talks about utilising domain knowledge for extracting additional features from unprocessed data through data mining and data analytics. Feature engineering, aka AutoML 2.0, will provide automated hypothesis generations that will explore thousands and millions of hypothesis patterns to automate discovery and engineering with more clarity, transparency, and insights.
Applications of Data Science in Healthcare and Manufacturing Industries
Data science and data analytics are popular in the field of healthcare and manufacturing industries. In the branch of healthcare, organisations use applied data science to predict patient's health conditions, medical image comprehending, virtual assistance for patients, tracking & understanding the mutation of diseases, and many more.
As per data science industry prediction, by 2023, the healthcare industry will heavily utilise Data Science for understanding the secrets of genetics and extend genomics research. New drug discovery will be there as organisations will use drug composition datasets to simulate their composition through data analytics and ML algorithms. It gives birth to a new branch of medicine called Predictive Medicine that will use predictive analysis to bring more solutions to problems.
Data analytics approaches are also prominent in the manufacturing and retail fields to detect fault prediction and preventive maintenance. Organisations demand forecasting and autonomous inventory management system to understand and forecast complex industrial processes.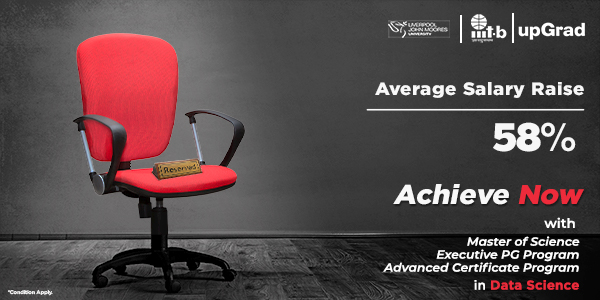 Organisations are planning to utilise data science blending machine learning models to optimise product pricing and logistics efficiently. These models and analysis algorithms are entering the next level by 2023 to predict supply chain risk and manage them more accurately automatically.
Why Can't You Escape Upskilling Yourself?
Regardless of the skills, degree, or experience, there is always a path to pursue Data Science as a career option. As per the data science industry prediction 2023, the US and India are the top two countries to generate demand for more than 50,000 data scientists and over 300,000 data analysts job opportunities.
Skills required to prepare yourself as data analysts are Statistics, programming (using Python or R), Machine Learning, Multivariable Calculus, Data Wrangling, Data visualisation, Data Intuition, and Data Communication. upGrad has an unparalleled collection of data science courses with varying prices and duration.
Advanced Certificate in Data Science, IIIT-B
Conclusion
Advanced data analytics, in combination with AI, are turning out to be the fast and efficient mainstream solution for most organisations. To remain competitive in the aggressive market, industry experts predict that enterprises will attempt to adopt advanced analytics and acclimate their business standards by establishing specialised data science teams to rethink & redesign the existing strategies.
Are Data Scientists in demand in 2023?
Data science is a fast-growing career field with a constant growth in jobs and it will undoubtedly continue to grow as more and more companies will need a data scientist to help companies to increase their capabilities.
What does a Data Scientist do ?
The role of a data scientist is to analyse the data, process it and then interpret it for actionable insights. Analyse the data and to find a pattern or a trend in them so that actions can be taken for the growth of the company.
Is Data Science a good career option in 2023?
Yes, it definitely is as its one of the fastest-growing field and the demand is no way slowing down. As the demand is high and supply is low hence it becomes one of the most lucrative option for career.
Prepare for a Career of the Future