Admission Process
Please find below the detailed steps to be followed as a part of the admission process.

Step 1 - Submit your application
Fill out the application form with all the relevant information.

Step 2 - Receive the offer letter
An offer letter will be sent to you confirming your admission to the Global Professional Certificate in Effective Leadership & Management.

Step 3 - Block your seat
Block your seat with a payment of USD 200 to enrol into the program.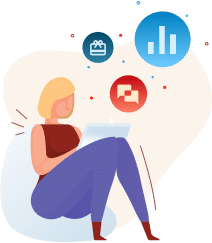 Refer someone you know and receive Amazon.com vouchers worth 49 USD!*
*More details under the referral policy under Support Section.