Product management is one of the most loosely-defined yet essential positions in today's technology-centered world of business. And as this position continues to evolve, so do the expectations. Hence, if you're considering a career in product management here's what you need to know.
 
In reality, there is no one definition for a product manager (PM) and different companies are likely to have variants of the role. This is because product managers go by many titles, (including product owner and program manager). However, even though there are many different kinds of PMs, each position will require you to fulfill a few specific, core tasks.

Core Responsibilities of a Product Manager
The most critical responsibility of a PM is to make your company money! Product managers do this in a variety of ways:
They analyze markets for new opportunities for the company.
They help prioritize the features that will go into a product before launching to consumers.
They oversee the product performance of existing products.
They may also recommend that the management make changes to existing products/pull products from the market that are no longer generating profit.

Image source: Tech in Asia
In order to fulfill these core responsibilities and make money for a brand, product managers must have a wide array of skills that include (but are not limited to):
Understanding the User: Any product or services focused company will not make a single rupee unless it (rather the PM) understands the user it targets. A PM can do this by communicating with prospective customers – this requires a good understanding of user research and product analytics. Take surveys, keep track of consumer complaints and conduct multiple product tests such as usability tests and A/B tests. Perhaps, the most important aspect of understanding your customer is to be able to think like one. Put yourself in the driver's seat and make sure your product fills a relevant need.
Knowing the Product & Competition: The three most important skills you need in order to develop a product strategy are research, research and some more research! Without a complete understanding of your own product and of the relevant competition, you will likely just create an unnecessary product in an already crowded market.
Building Consumer Relationships: As a PM you are responsible for filling a need. Your customers are your greatest resource for telling you what they need and whether or not your product is a viable solution. It's your job to develop a way to build consumer relationships and you can do this by creating social media campaigns for feedback, sending emails, keeping your company blog updated with news about your product for comments and even meet with consumers personally!
Building Departmental Relationships: Not only do you have to keep updated on consumer data but you also have to communicate it effectively to each relevant department. Additionally, you need to make sure that the internal departments are discussing this information with each other. It's important to remember that your role here is to make sure everything is working and take tough calls – you most likely have experience in one or more of these departments but you're not an engineer, or a designer, or a sales rep, so don't micro-manage!
The What & When
There are a lot of considerations when developing and managing a product. Your job as a product manager is to focus on the what & when. Don't fall for the common distraction of focusing on the how. Let department managers handle that.
The job of a PM is to clearly outline what is needed and when it needs to be done.

Image source: Redbubble
So, now that we know the general responsibilities of, and requirements from, product managers, let's take a look at what successful PMs have in common.
Average Salary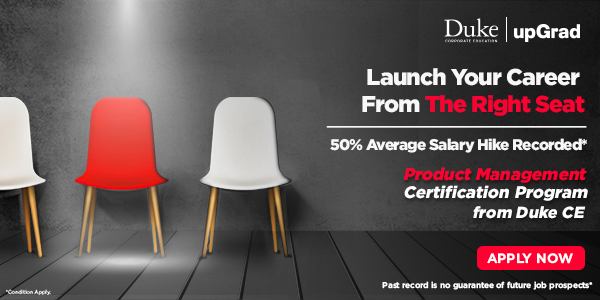 The role of a product manager is flexible and therefore means different things to different companies. Nevertheless, a 2016 survey of over 2,500 PMs revealed that the average salary for the position in the United States is $100,000-$120,000. The average bonus was just shy of $10,000.
When just starting off, PM salaries can be around  $38,000-$40,000 but can also go up to almost $300,000 when one goes up to the level of VP.
These are all US-specific numbers. When it comes to salaries of Indian PMs, they tend to range from 10-20 lakh per annum (graduate straight out of a top business school), to 15-25 lakh per annum for mid-career PMs, to 20-50 lakhs for those in late careers and finally, 50 or more for those in leadership roles.
Years of Experience
Over 60% of respondents (from the survey mentioned above) had been in product management for 1-5 years. Half of all the respondents had 3-10 years of experience in their respective field (many PMs tend to transition to the field from backgrounds of tech, business, marketing, design and data).
This can be interpreted to conclude that most product managers have at least 2 years of experience in their respective fields before they move into product management as a defining career.
Education
Over 40% of PMs have a Master's degree or higher education. Plus, over 70% hold a professional certification in addition to their degree. Three out of four respondents said that continuing education was either very or somewhat important to achieving success in their career.
This is obvious especially considering the fact that Product Management is a relatively new and still evolving domain. It is rarely formally taught, as a course, in universities, etc, and a large part of training and learning for PMs happens on the job.
Time Requirements
There seemed to be a fairly even split between the time of product managers being spent on the product itself vs. market strategies, but there was a slight preference for product development.
However, all this work accounted for 48-hour work weeks on average! It also seems that respondents who logged over 51 hours/week had much higher salaries, although, it is not always true that more hours means higher paid product managers.
Most Sought-After Qualities
The most successful PMs had a few obvious qualities in common (which also correlated to higher salaries). These characteristics were: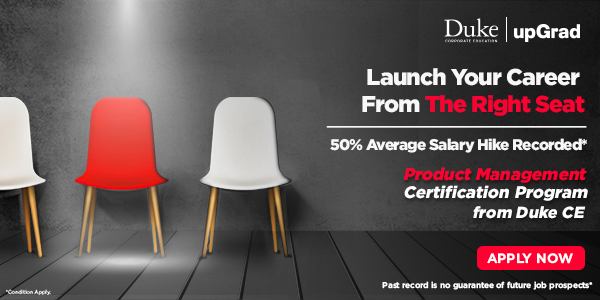 Confidence when communicating with peers and supervisors.
Ability to persuasively convey their ideas.
Willingness to challenge executive teams when needed.
Conviction to stand behind and support/drive market research and subsequent strategies.
Ability to inspire others with their ideas and communication.
When the rubber hits the road, companies want to be assured that you won't crumble under pressure. Not only can you mirror/stand by your superiors, but you also have the tact needed to lead others with nothing but a good idea.


The Future of Product Management
So, now we know what a successful PM looks like, in the present day. But what about five years from now? If you're building your career, you will want to know what today's product managers are focusing on in order to evolve with their job title. So, we thought we would bring you the gist of it:
Market vs. Product: The future product manager will need to be more market-oriented than product-oriented. Most PMs have a strong engineering or design background but this may be shifting towards product managers who have a strong market analysis background. Why? Because the role of a product manager is going to focus more on understanding the market/present needs than understanding the product/creating a need.
Data Analysis: Big data will soon become an integral part of product management. As PMs focus more on market analytics, they will be expected to analyze large amounts of data to make their decisions and interpret it for others in a way that they can use to develop strategies.
New Product Strategies: Successful products will be less about standing on their own and more about complementing other products rather than crowding the market. It will become more important to see overall needs filled between two products in the market, even if both products are from different companies. Successful products will also focus highly on customization. User-experience will be key and users are telling us they want everything personalized and inter-operable!
Overall, as the role of a product manager continues to evolve, so will the skills and qualities needed in order to be successful in this stream. Education and confidence are the two most consistent factors in a successful career. So, if you're considering a career in product management, learn what type of PM you should be and start preparing for it today!
Study Product Management Courses online from the World's top Universities. Earn Masters, Executive PGP, or Advanced Certificate Programs to fast-track your career.
Featured Program for you: Design Thinking Certification Program from Duke CE
What does a product manager do?
A product manager's main role involves ensuring that a certain product is profitable to the organisation at all stages of the product life cycle. In case of new products, product managers are involved from planning the development as well as design. To do this, he must work with cross functional teams that include developers, marketers, project managers, sales people, and more. Product managers analyse trends in the market, analyse data, and come up with strategies that would be the best option to take at that point of the lifecycle in terms of maximising revenue and minimizing risk.
What is the minimum salary for a fresher who gets a job as a product manager?
It depends on the qualifications. Freshers from premier institutes can expect excellent salaries, upwards of INR 15 lakhs per year, or more. Freshers with an MBA and an engineering degree are also given high salaries, from INR 10 lakhs or more. For other freshers who are offered product management roles, salaries can start from INR 5 lakhs per year onwards. However, please note that it is rare for freshers to get offered product management roles, unless they have the right qualifications that are required for product roles. Since these roles involve collaborating with teams as well as some knowledge of business management functions, it would be a better idea to get some experience first.
Is it necessary for product managers to have coding skills?
It is not necessary for product managers to have coding skills. However, they must have some understanding of the technology behind the product itself. They must also have requisite skills in terms of understanding the product development cycle, design tools, wireframing, and more. If you feel that you need to develop these skills – don't worry. All you need to do is find relevant courses online that could help you cover up the gaps. You can also pursue product management courses online or certification courses such as Agile and Scrum from reputed institutes.
Build Cutting-Edge Products
UpGrad's Product Management Certification Program

Learn More